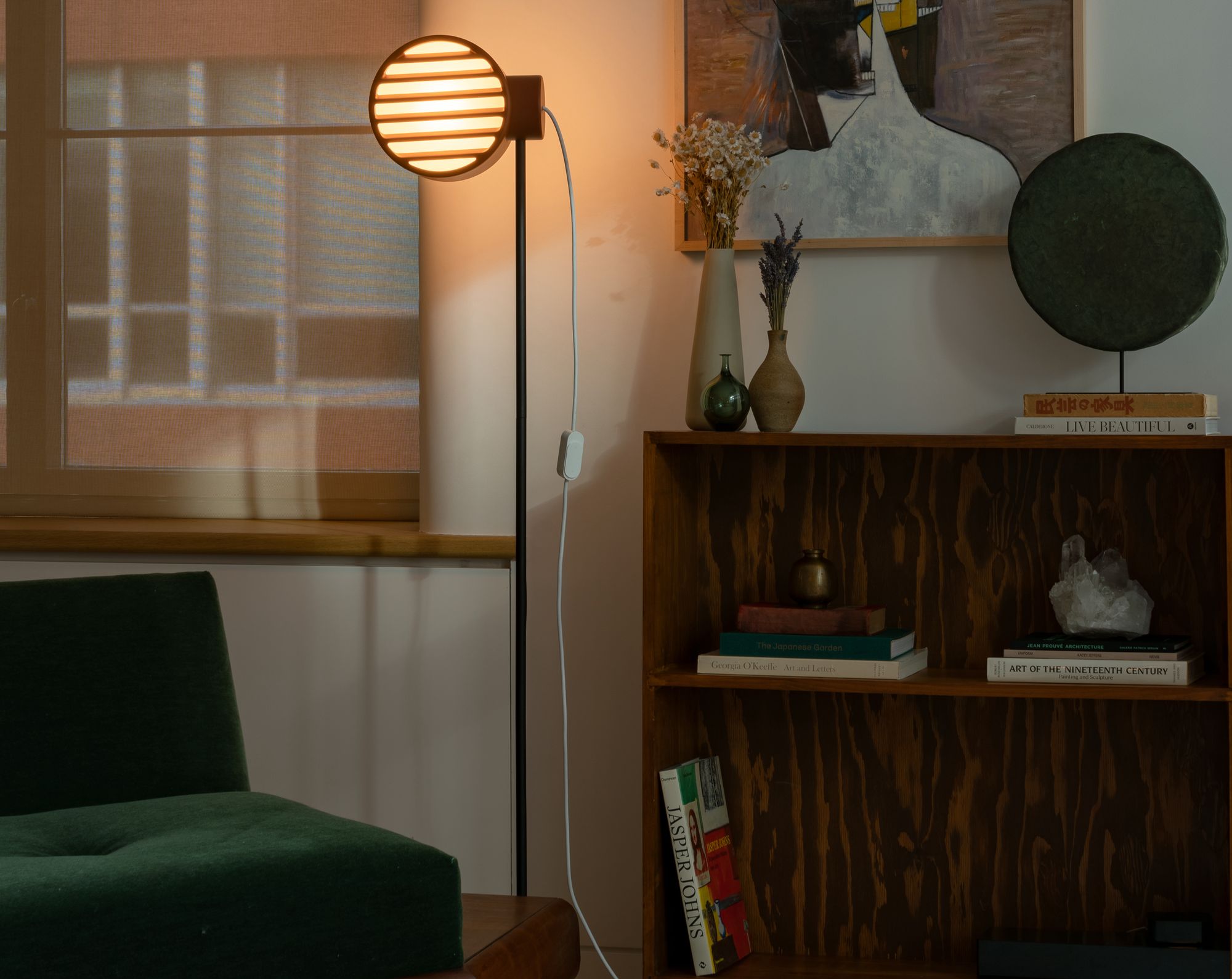 Tiny bedrooms and small apartments can be difficult to decorate. With limited space, finding the balance between decor and functionality is a tricky business. When it comes to lighting, we've found a few strategies to smartly illuminate your space regardless of size.
In smaller spaces, every inch counts and when choosing light fixtures, it's all about the footprint. While some lights give you ample glow, how much space are you using up? Instead of Table Lights clogging up your nightstands, install Wall Lights for elevated lighting without the clutter. Try Palm Wall Light in Sunrise for a fun pop of color or Gio Wall Light for a touch of 70's flair.
When it comes to lighting a cozy living room, a Floor Light can work wonders. Tucked in a corner, the right fixture can provide ample illumination with a minimal footprint. The base of a piece like Signal Floor Light can easily slip under a sofa while the diffuser supplies the room with a generous glow.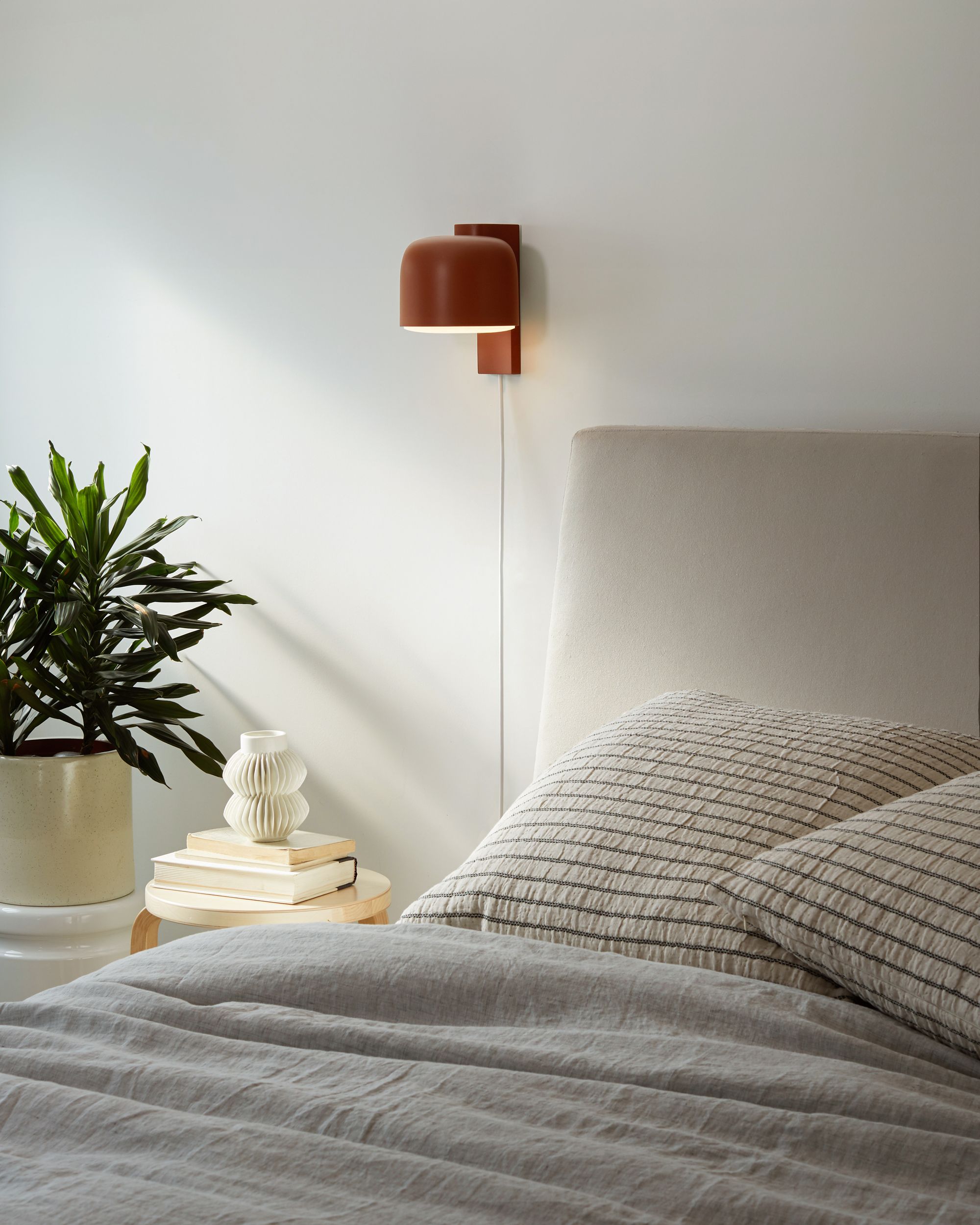 Layer your lighting
When fighting for space within your home, "less is more" may seem like the obvious choice. However, adding multiple lights throughout a room can actually help it appear bigger. Layering your lights helps the eyes bounce around seamlessly bringing more life into the space. Additionally, multiple light sources can allow you to create different moods depending on which lights are on and when.
Begin with a fixture for ambient lighting like Arpeggio Floor Light to anchor the room. Then, assess your task lighting needs. Add Buddy Table Light to your writing desk or sneak in Arintzea Table Light in a corner that needs some extra decor. For more tips on layering your lighting, check out our full blog post.
Double the function
Another strategy to save space is to choose lights with dual functionality. Multi-purpose designs can give you proper illumination while serving a secondary use. Keep your bedside essentials organized with TRAY Table Light. The top of the diffuser serves as a bonus shelf, keeping your nightstand functional. Plus, its paper lantern-style design gives some serious style to the bedroom.
For your entryway, try Ember Wall Light. Its innovative design includes a built-in hook to drop jackets, hats, or keys while its spherical diffuser serves as a guiding light when you walk in the door.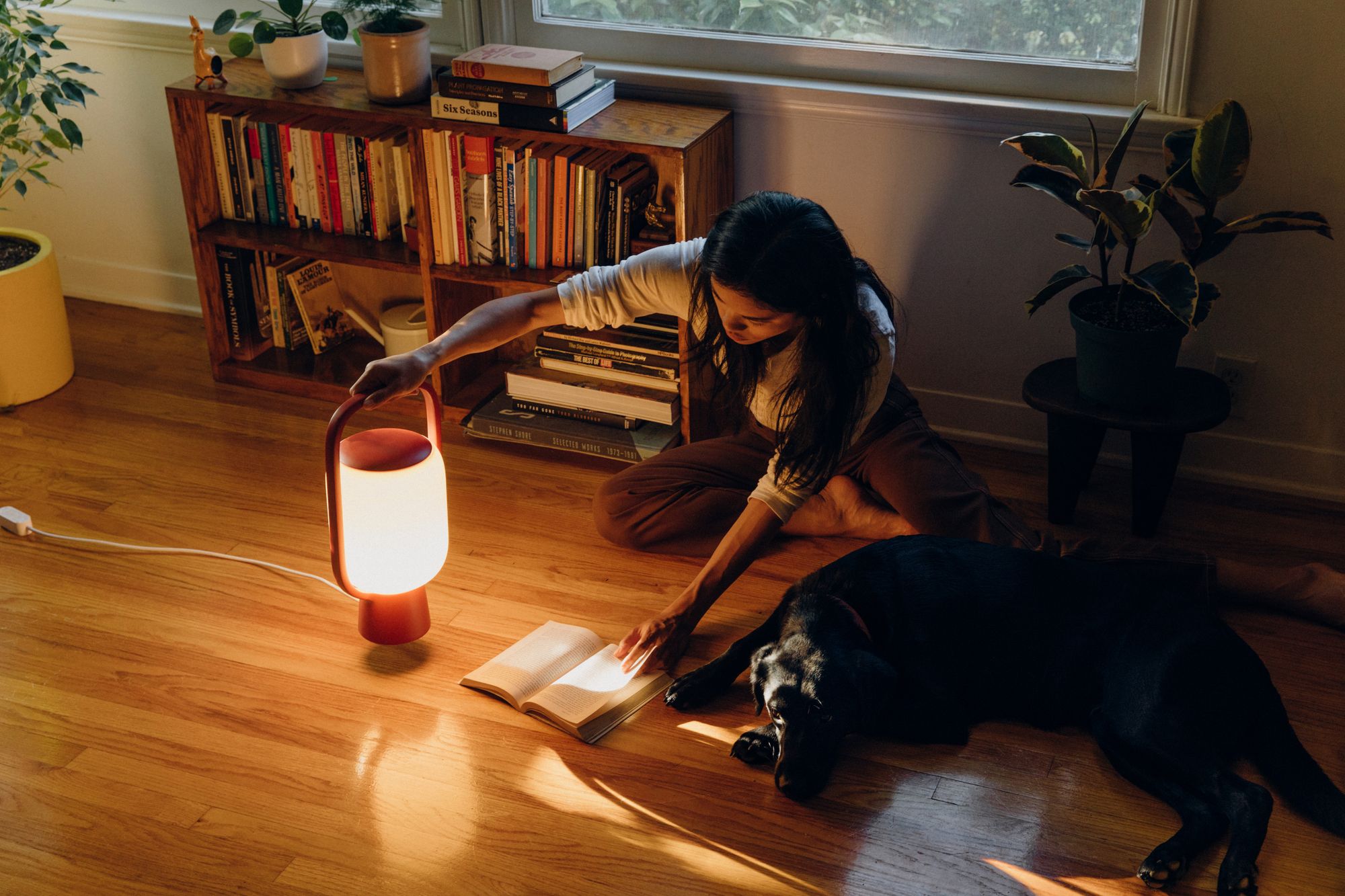 Light that moves with you
Sometimes the best light is one that goes where you go. In a small space, Kero Table Light can be the perfect addition. The generously sized diffuser emits a warm light in all directions while the cord can easily wrap around the base for easy transport. Keep it at your desk during the day for supportive work light and then move it to the patio for evening relaxation.