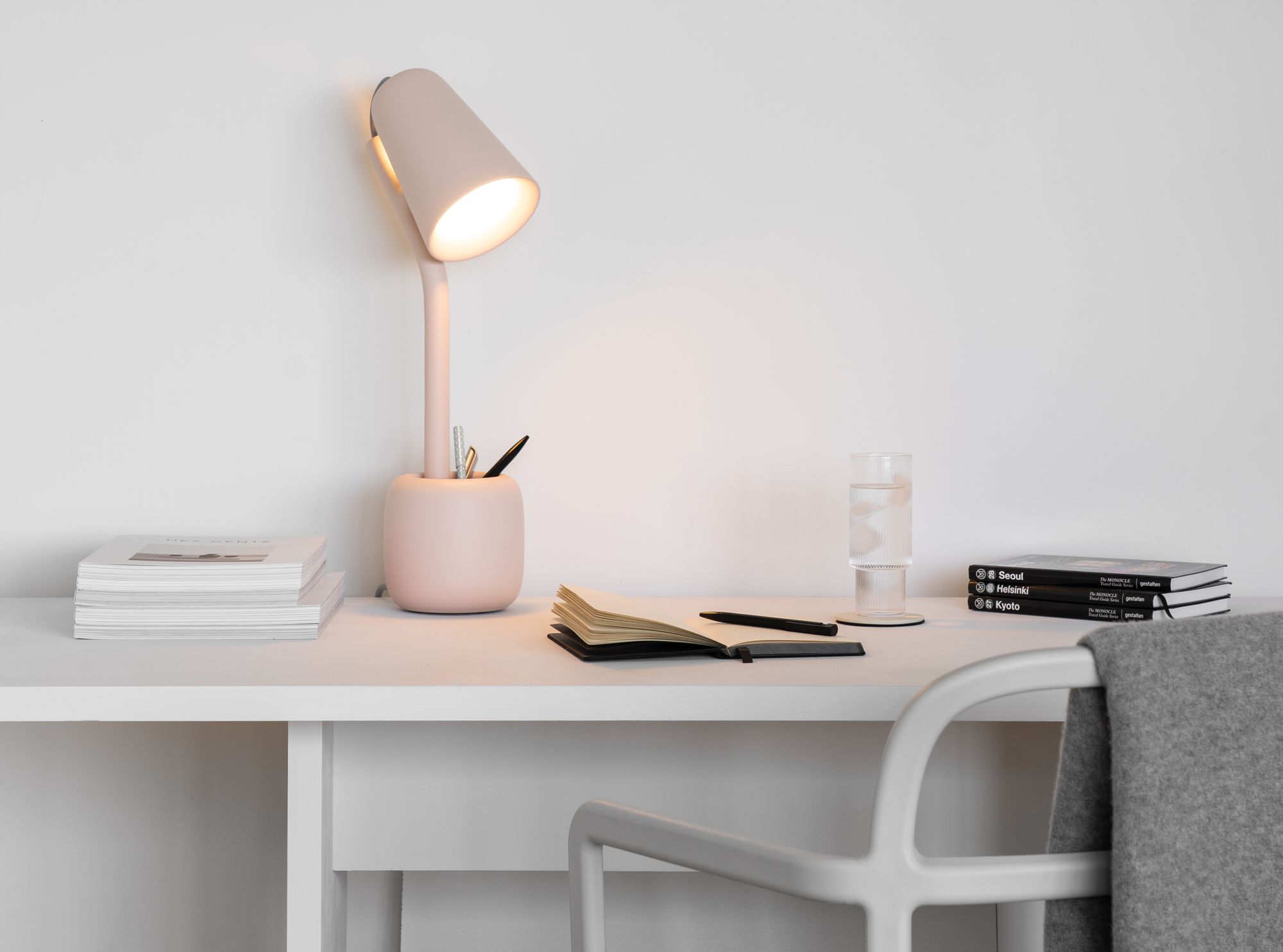 While aesthetic and function are essential parts of choosing the right lighting – efficiency can be just as important. Whether you're looking to save space or keep a minimalist vibe, multipurpose lighting can make all the difference. From a bedside favorite that organizes your essentials to a low-key desk light with a little extra storage – we've put together our favorite multifunctional lights for your every need.
Ember's innovative design features a hook to secure those must-have items where you need them. Ideal for the entryway where the spherical diffuser can guide you at the door or pop it above your desk for a unique work light.
Isla is an ideal landing zone for those things that don't seem to have a place – mail, notes, receipts. It adds a measure of sanity to any space with an accent of mellow, ambient light while the divider keeps things organized.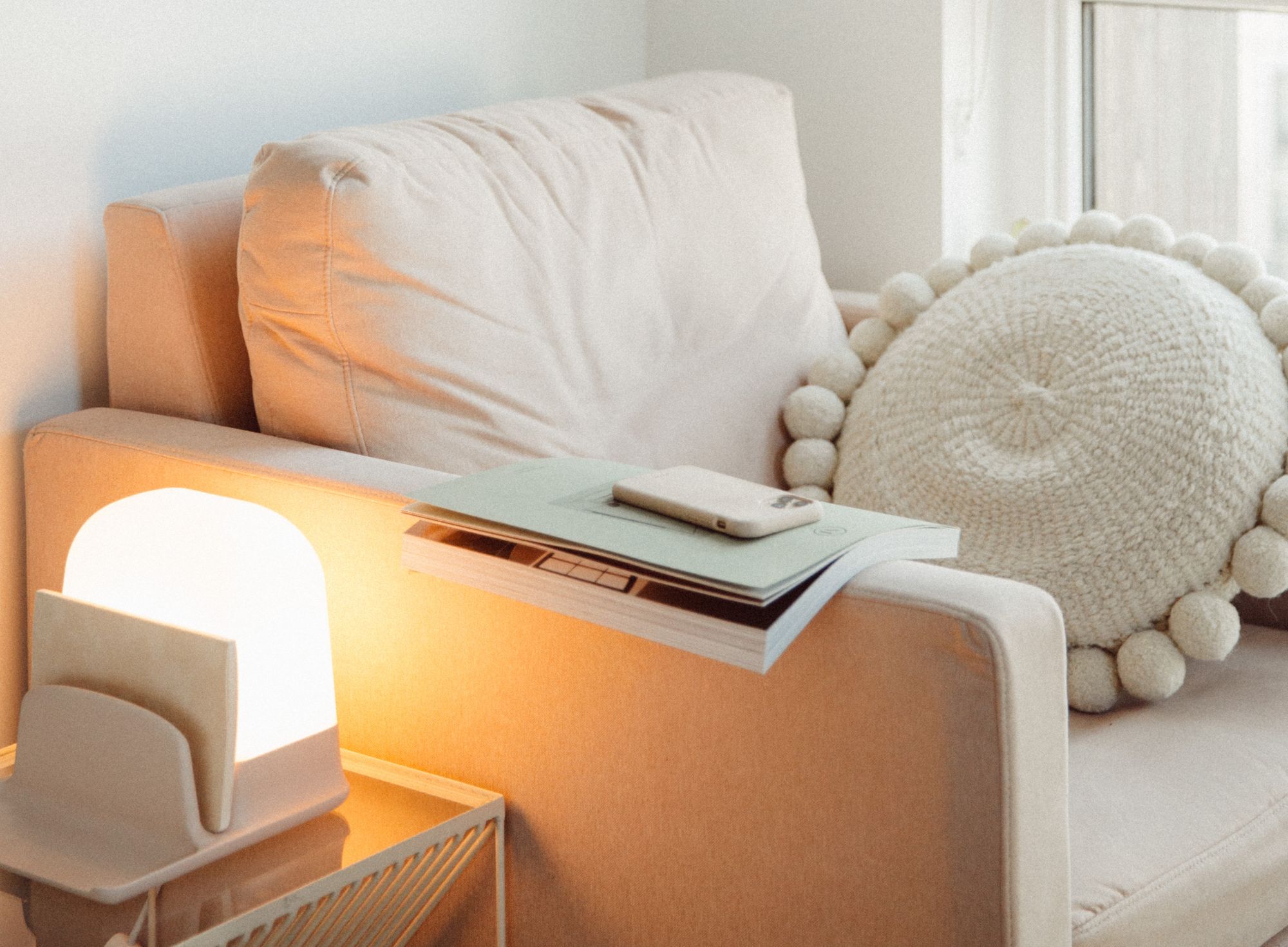 If you've ever wandered around the house asking, "Where are my keys?" – Container might be for you. Its base has a shallow basin that's perfect for dropping your keys, wallet, or other valuables as you come in the door.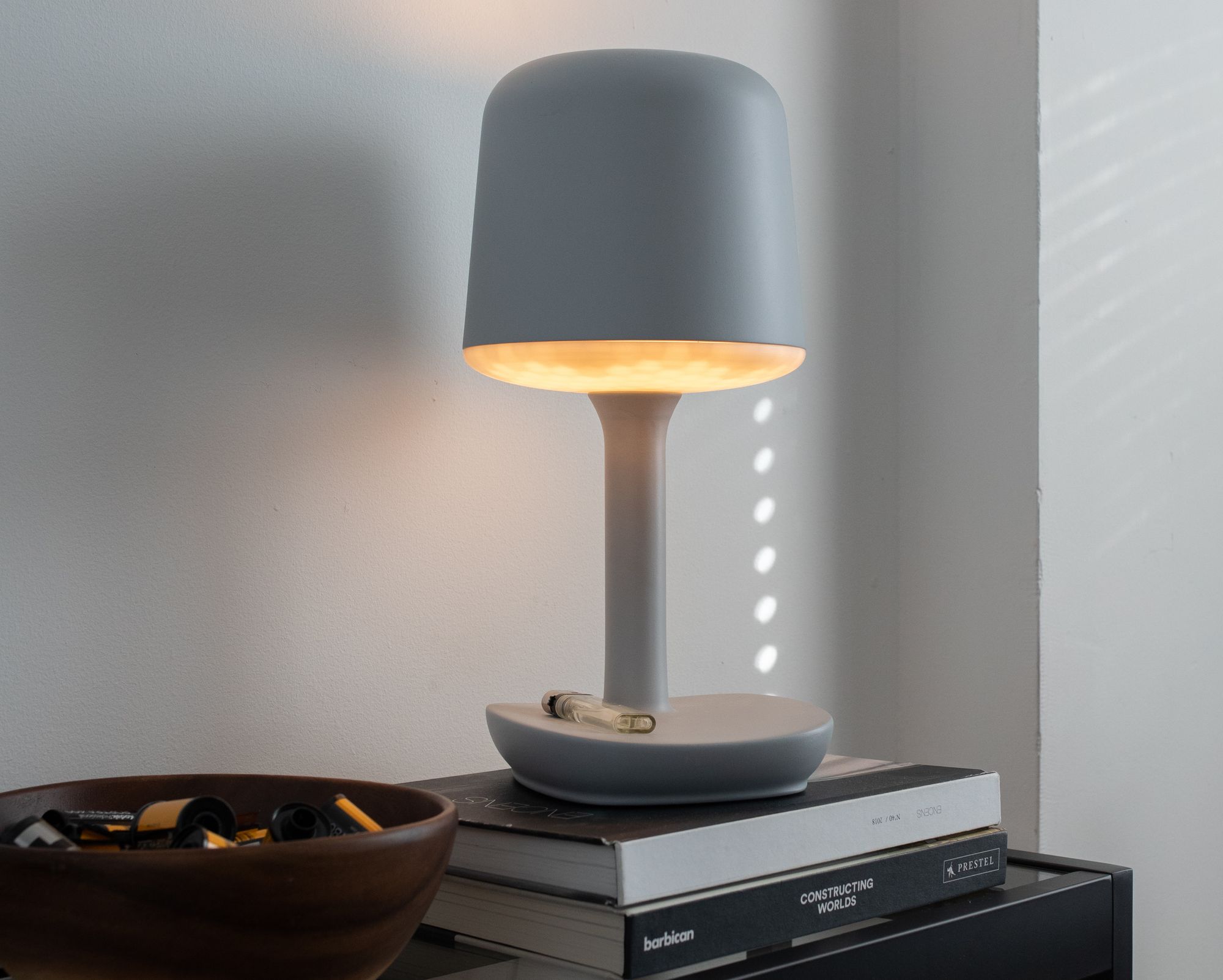 Equal parts friendly, equal parts functional – Suyo makes a home at any desk. Its roomy storage base is perfect for storing pens and pencils while the diffuser creates ideal directed light for any task.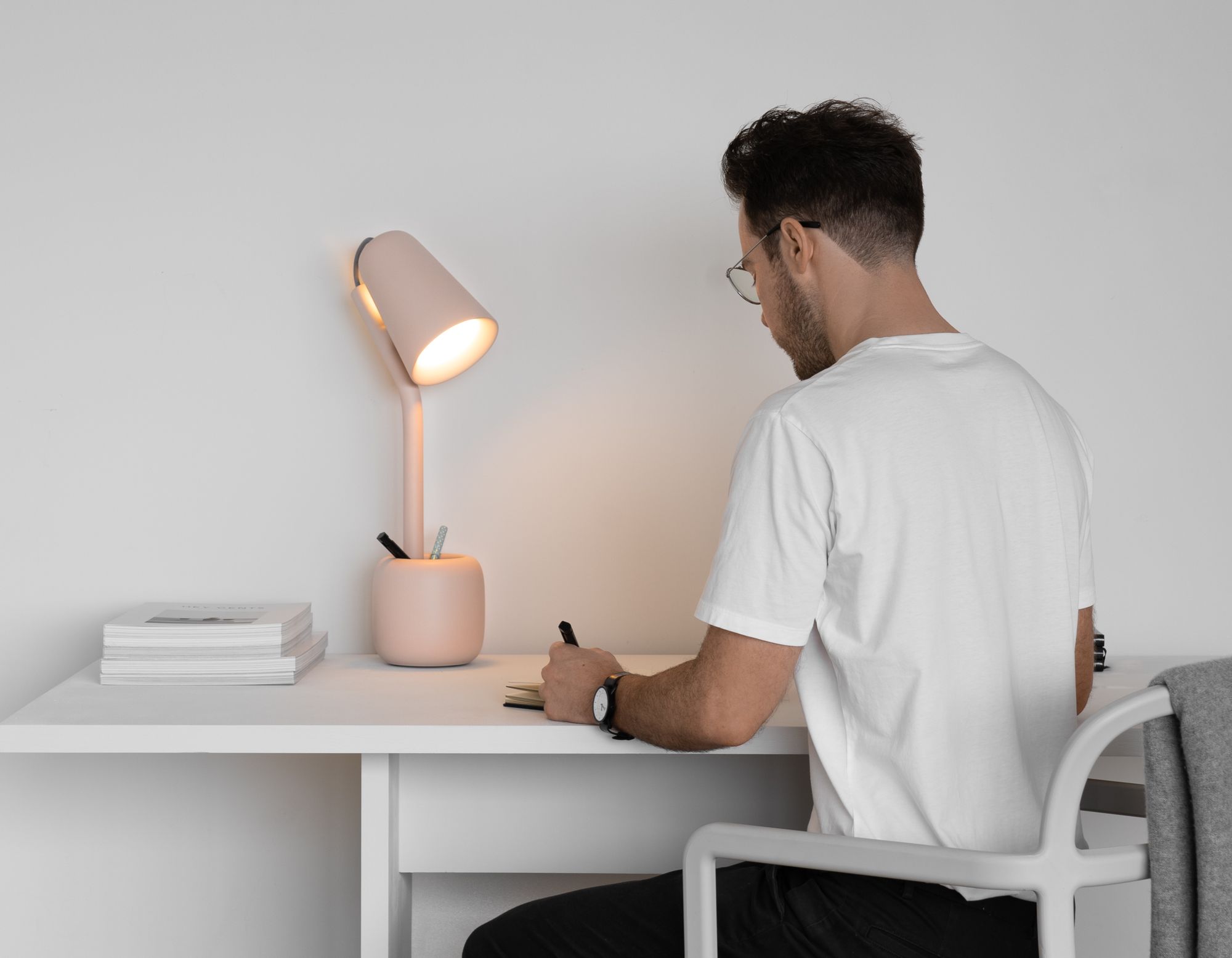 Created as a solution for cluttered nightstands, TRAY features a small tray nested atop a cube shaped diffuser. This centralized space can organize your bedtime essentials while providing you a warm, relaxing glow as you wind down for the day.