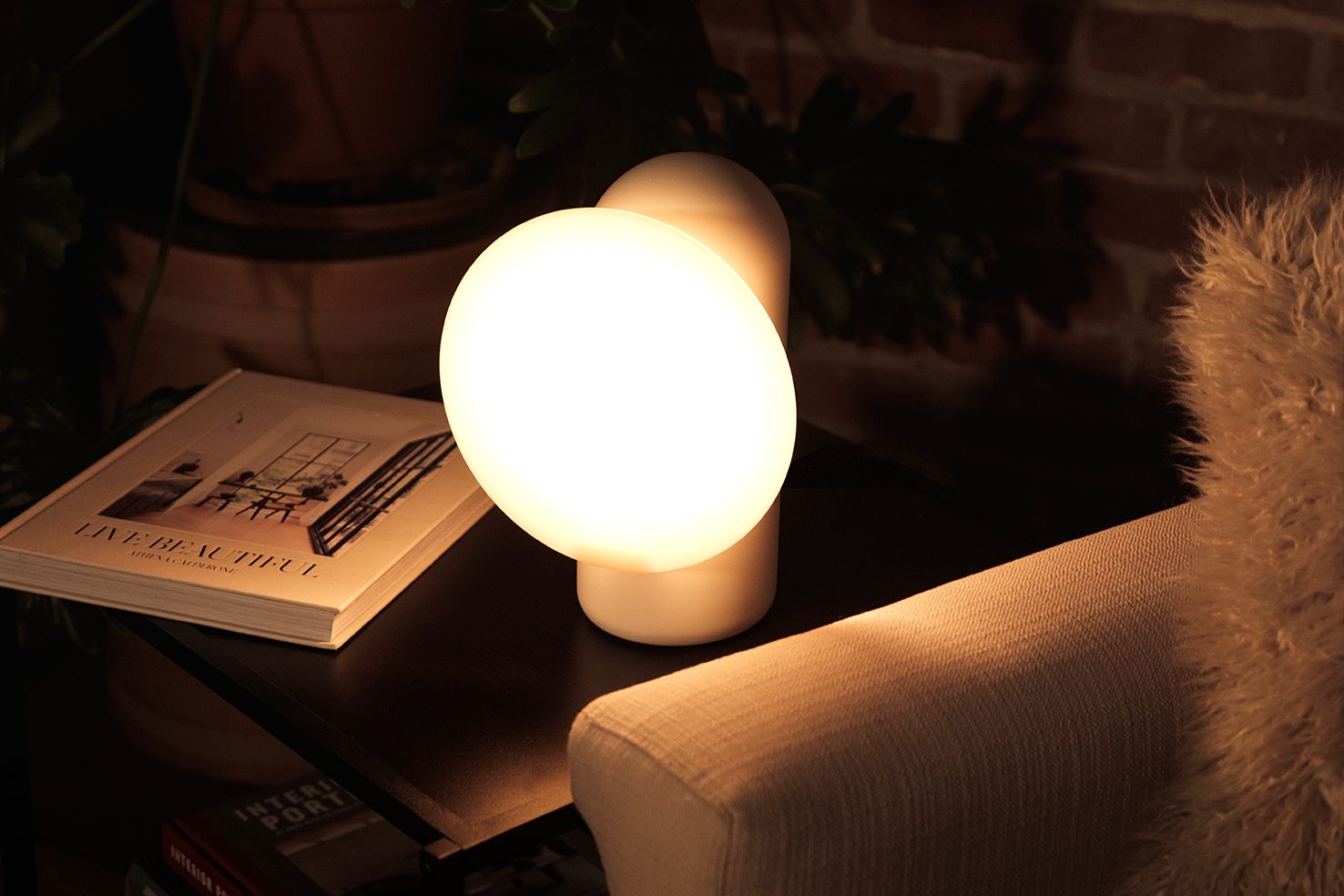 With the holidays long behind us and the weather leaving much to be desired, many of us may find ourselves falling victim to the classic seasonal slump. Has the lack of sunlight got you down? Finding it tough to find motivation? We hear you. Here are a few habits we're adopting this year to help us beat those pesky winter blues.
Establish a lighting routine
With shorter days and limited sunlight, winter can make us feel rather gloomy and lethargic. To combat this, we suggest combining two things that help humans thrive: good lighting and routine. Take some time to select warm, comfortable lighting for each of your spaces you use throughout the day. Have your morning cup of coffee in your favorite chair with Aim Floor Light. Catch up on emails at your desk with Kobble Task Light. And wind down at bedtime with Cantilever Table Light. For bonus points, set your lights on timers for an effortless daily routine.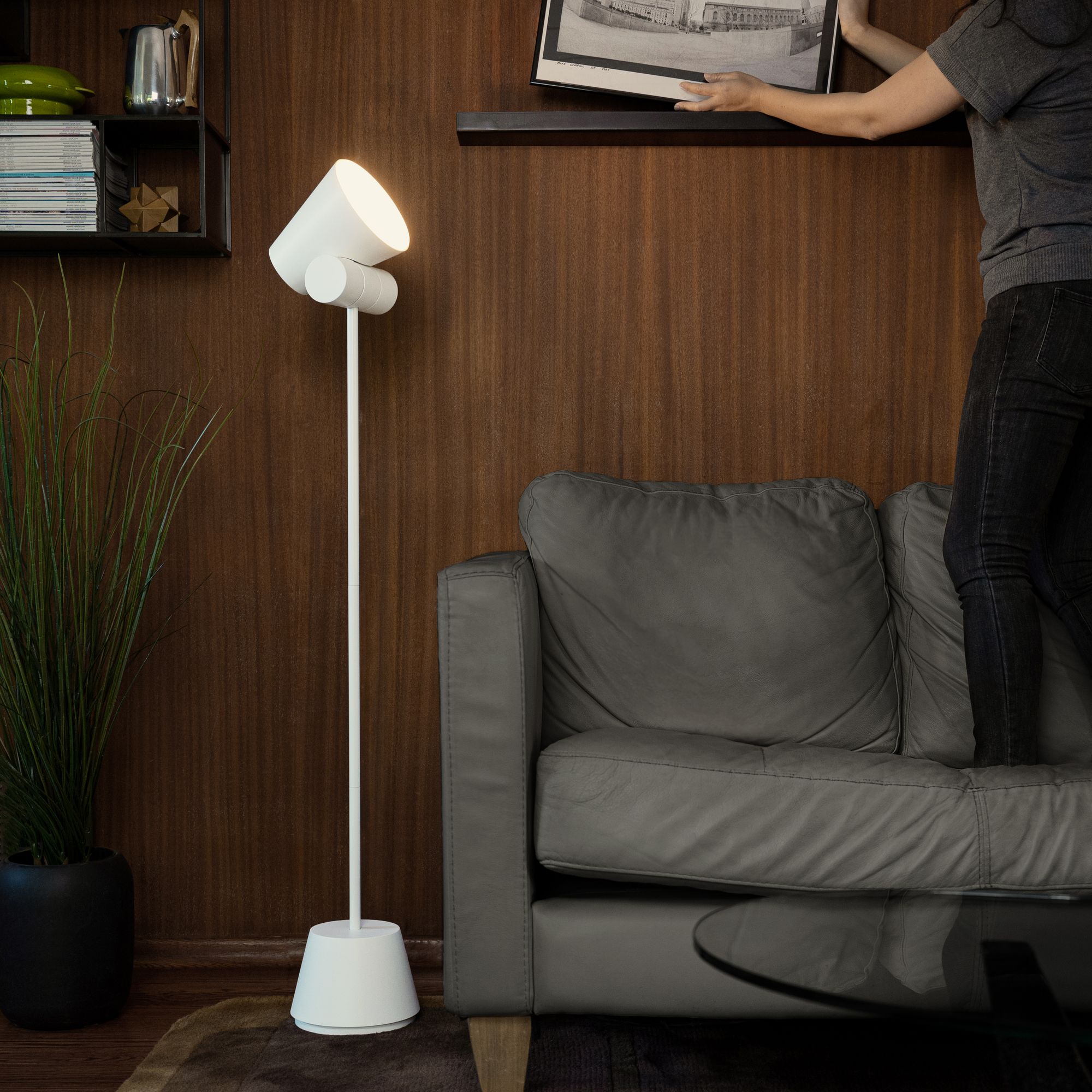 Keep your body moving
While the cold weather likes to keep us glued to our couches, moving your body is one of the best ways to get a surge of serotonin. Whether you bundle up for a walk around the neighborhood or turn on a quick yoga video – moving our bodies every day helps us keep away those seasonal "blahs."

Schedule your down time
It can be easy to let the lines of your work time and down time begin to blur – especially if you're working from home. However, it's important to give yourself proper space to relax without any interruptions or distractions. Set aside a few hours every week that are just for you and create a comfy space to enjoy them. We recommend muting G-mail, breaking out the "good" blanket and dimming the lights for ample relaxation. Try Discus Table Light for an intimate glow or Palm Floor Light for a soft, simple feel.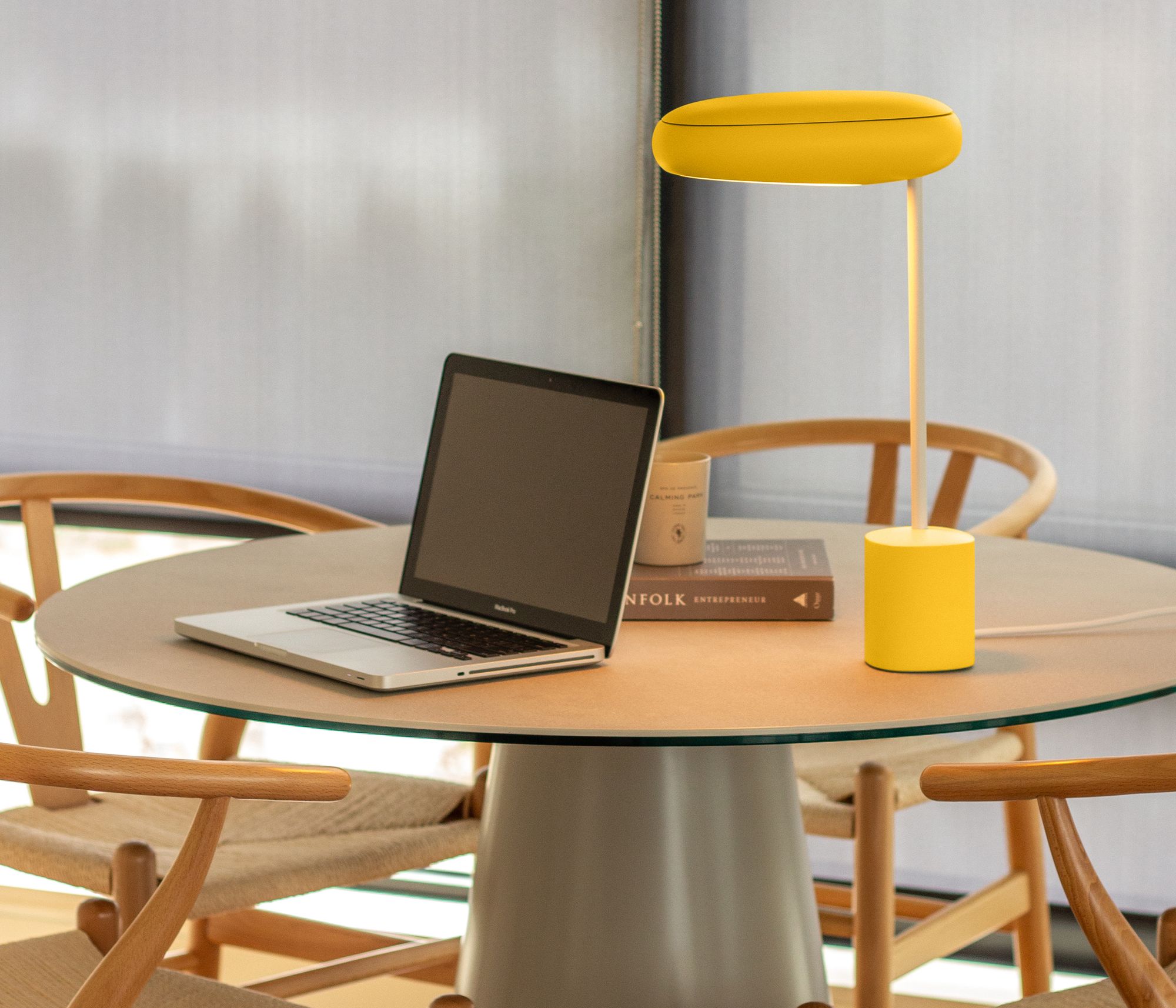 Seek out simple pleasures
Winter can feel gray, gray and gray so it's important to find joy in whatever brightness we can find. As you spend time indoors, find ways to bring small pleasures into your space. Get a new plant friend for your window, play music out loud in the living room, or invest in more colorful home decor. We're big fans of our lights that come in brighter hues like Kobble Floor Light in Blossom and Palm Wall Light in Sunrise.
Prioritize your sleep
You've heard it before and that's because it's true – getting 7-8 hours of sleep every night can do wonders for our health and happiness. Need some help catching your z's? Warm light is your answer. We recommend choosing a bedside light that will help your eyes adjust and prepare for rest like TRAY Table Light. It's dimming switch and helpful tray are perfect for your evening wind down.