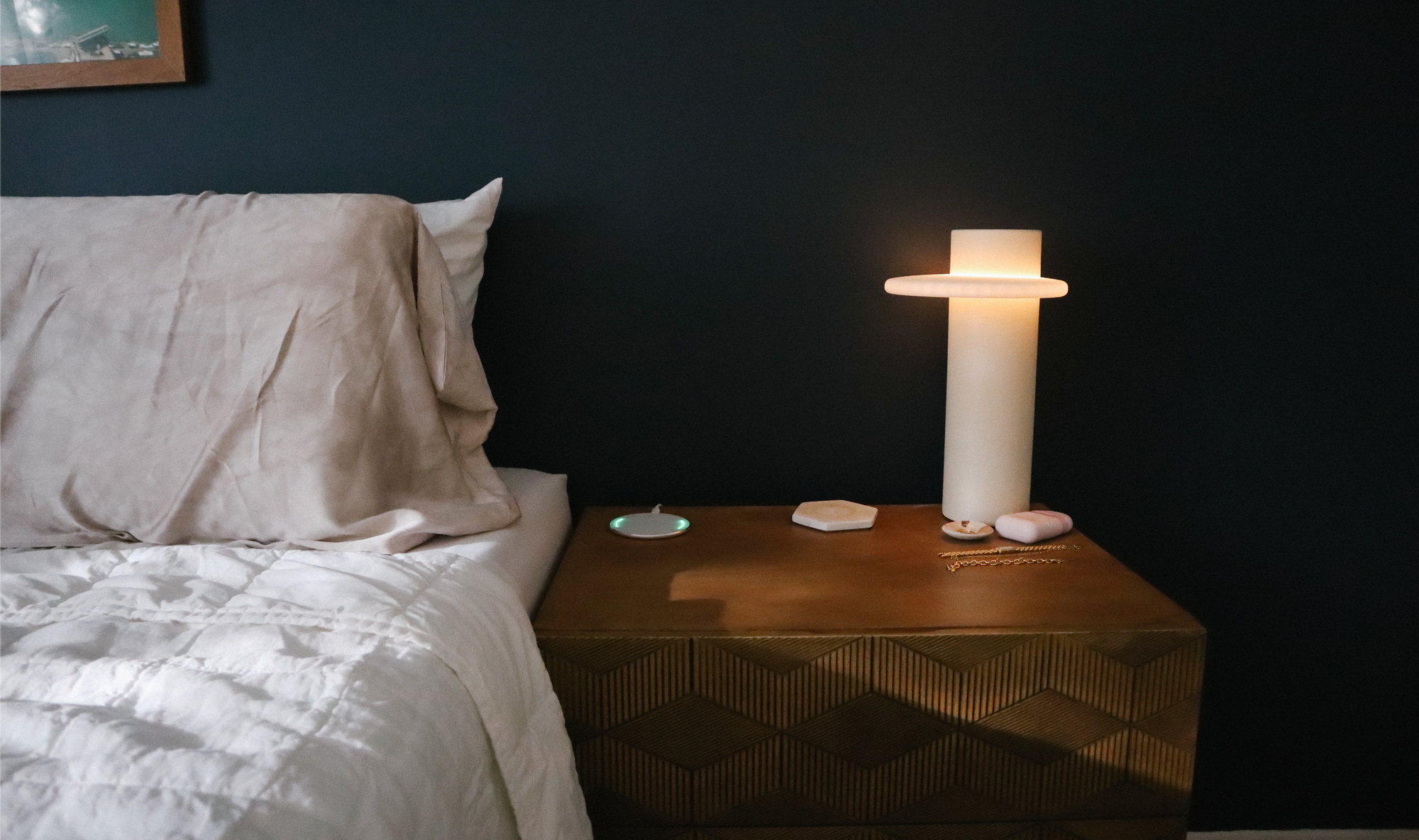 Your bedroom deserves a gift this year. After all, it's been working overtime. Whether you have a small bedroom, an empty nightstand, or no nightstand at all, here are some of our top picks for your bedroom to help you sleep soundly.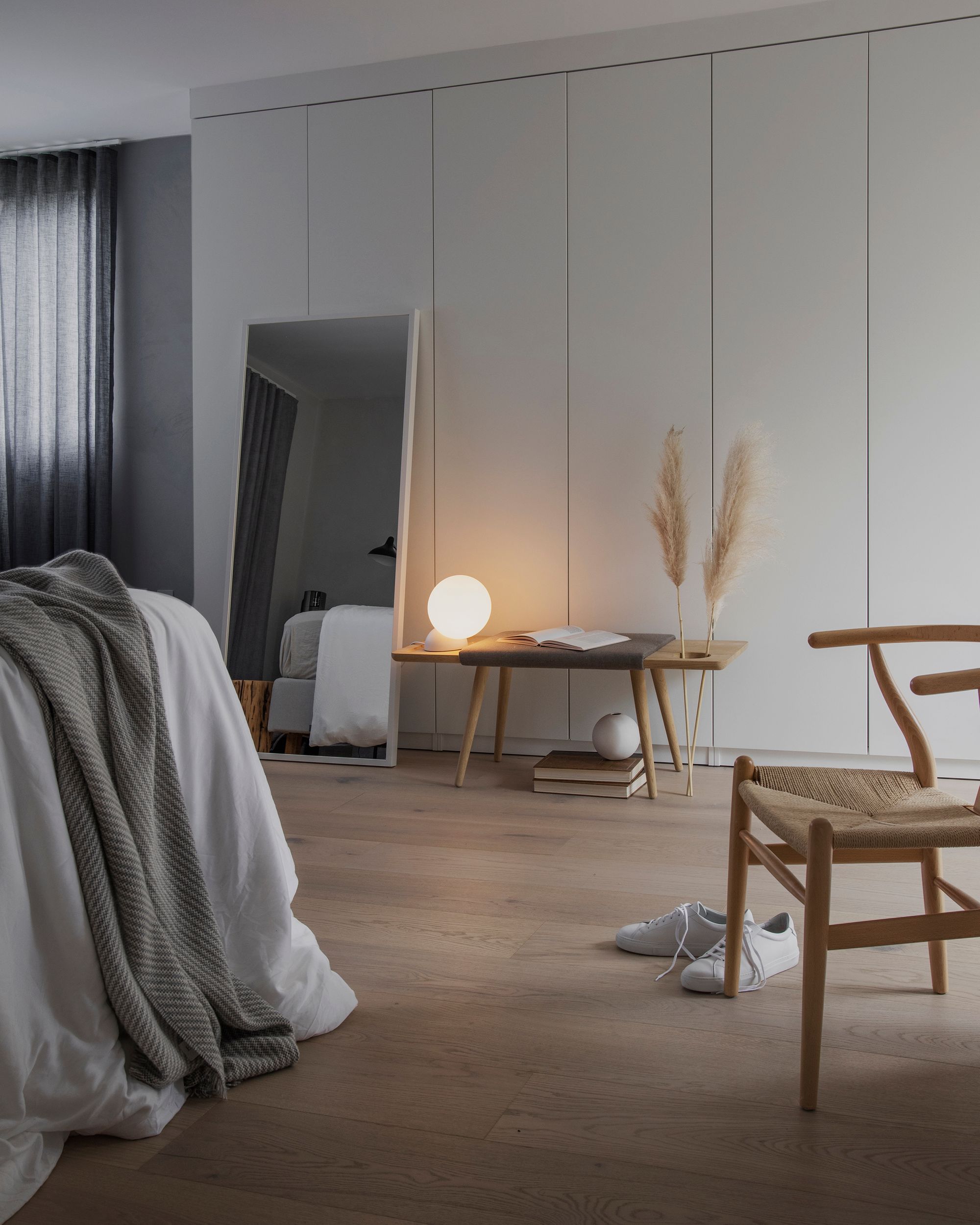 Cantilever by Louis Filosa
Why we like it: Inspired by iconic shapes and geometry, the Cantilever Table Light is a showcase of balance and symmetry. Playfully off-center, Cantilever brings charm and warmth to any nightstand. Though compact in size, its globe shaped diffuser emits bright light in even the darkest corners of your home, while offering a calm ambience when dimmed.
Lago Table Light by Heitor Lobo Campos
Why we like it: Inspired by the movement of water, the Lago Table Light is a perfect way to bring some zen into your bedroom. Translated to lake in Portuguese, Lago simulates the organic ripples created by a breeze wrapped around a cylindrical diffuser. Although minimal in aesthetics, Lago injects a subtle splash of character to any nightstand.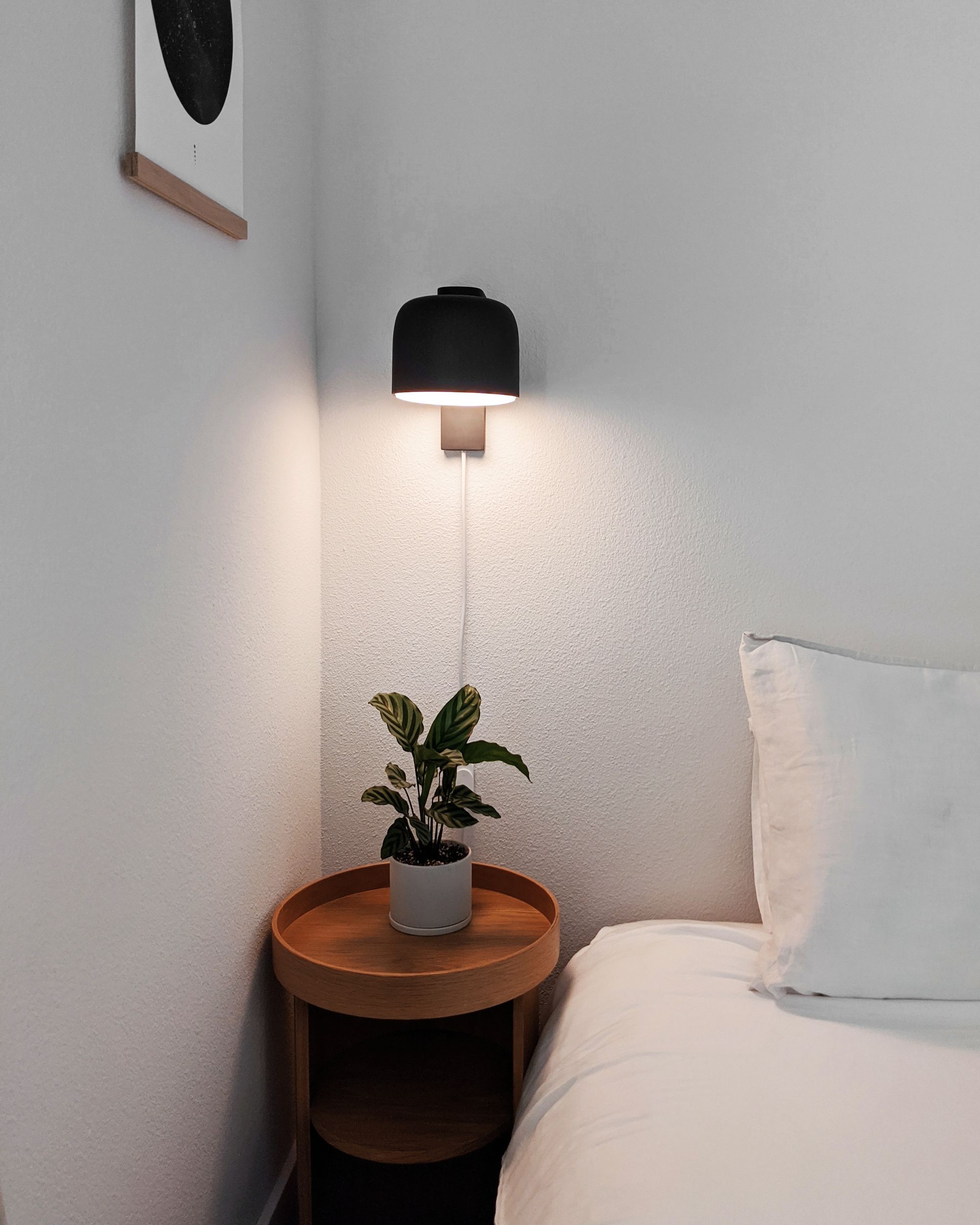 Gio Wall Light by Ammunition
Why we like it: If you're strapped for space in your small bedroom but still want your personality to shine, then the Gio Wall Light is for you. Gio is inspired by Italian lighting designs of the 1970's, bringing you a hint of retro mixed with Ammunition's expert design sensibilities. Combined with Gantri's single screw mount system, Gio Wall Light is great for those who don't have a nightstand, providing beautiful diffusion for your quieter moments.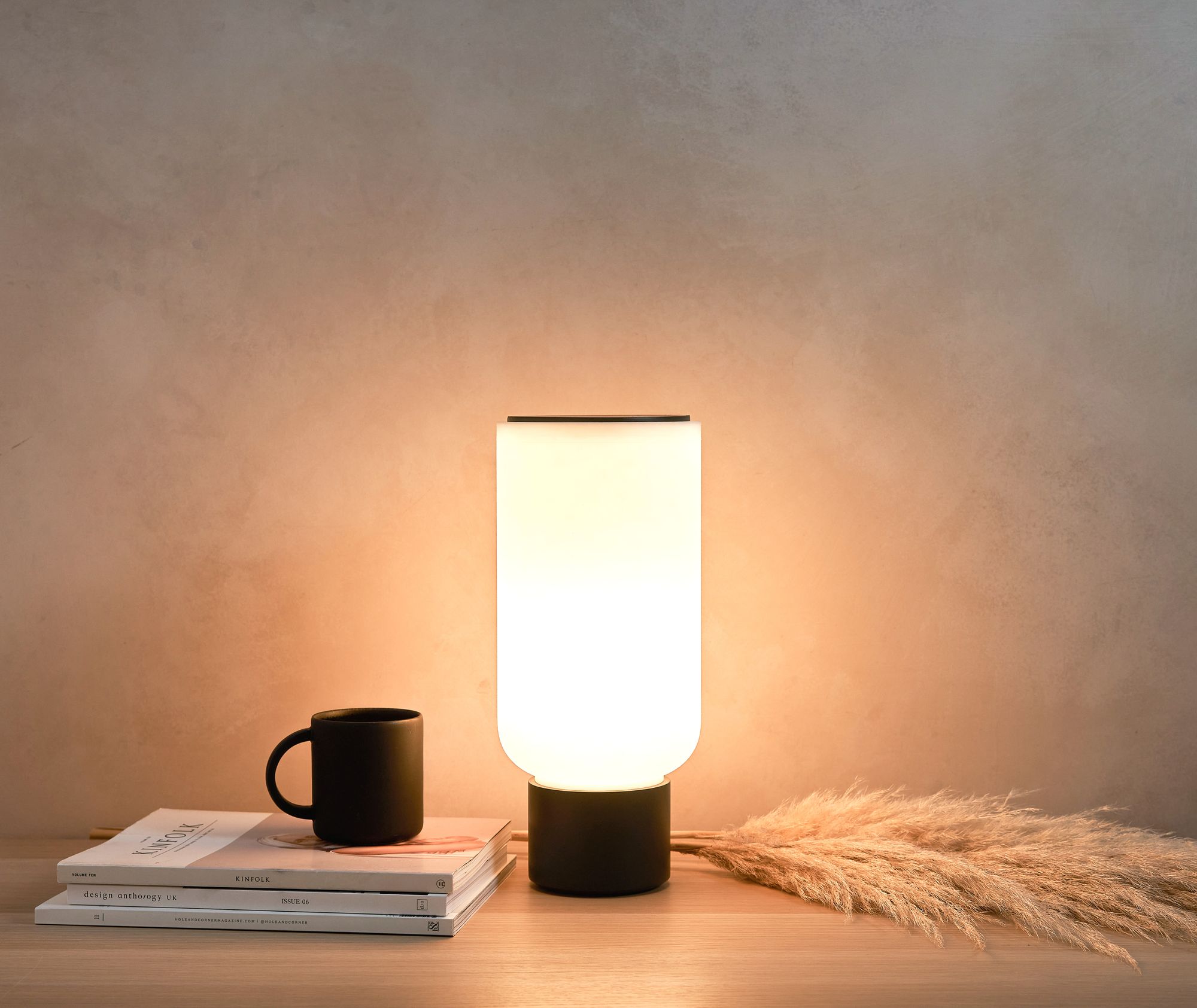 Arpeggio Table Light by Studio Elk
Why we like it: Inspired by hand-thrown ceramics, the Arpeggio Table Light is individually elegant yet made to complement the individual personality of any home. It's tall, cylindrical diffuser is great for a shorter nightstand to provide balanced light at eye level while laying in bed.  It's perfect for those who have an eclectic home style, looking for a light to bring everything together.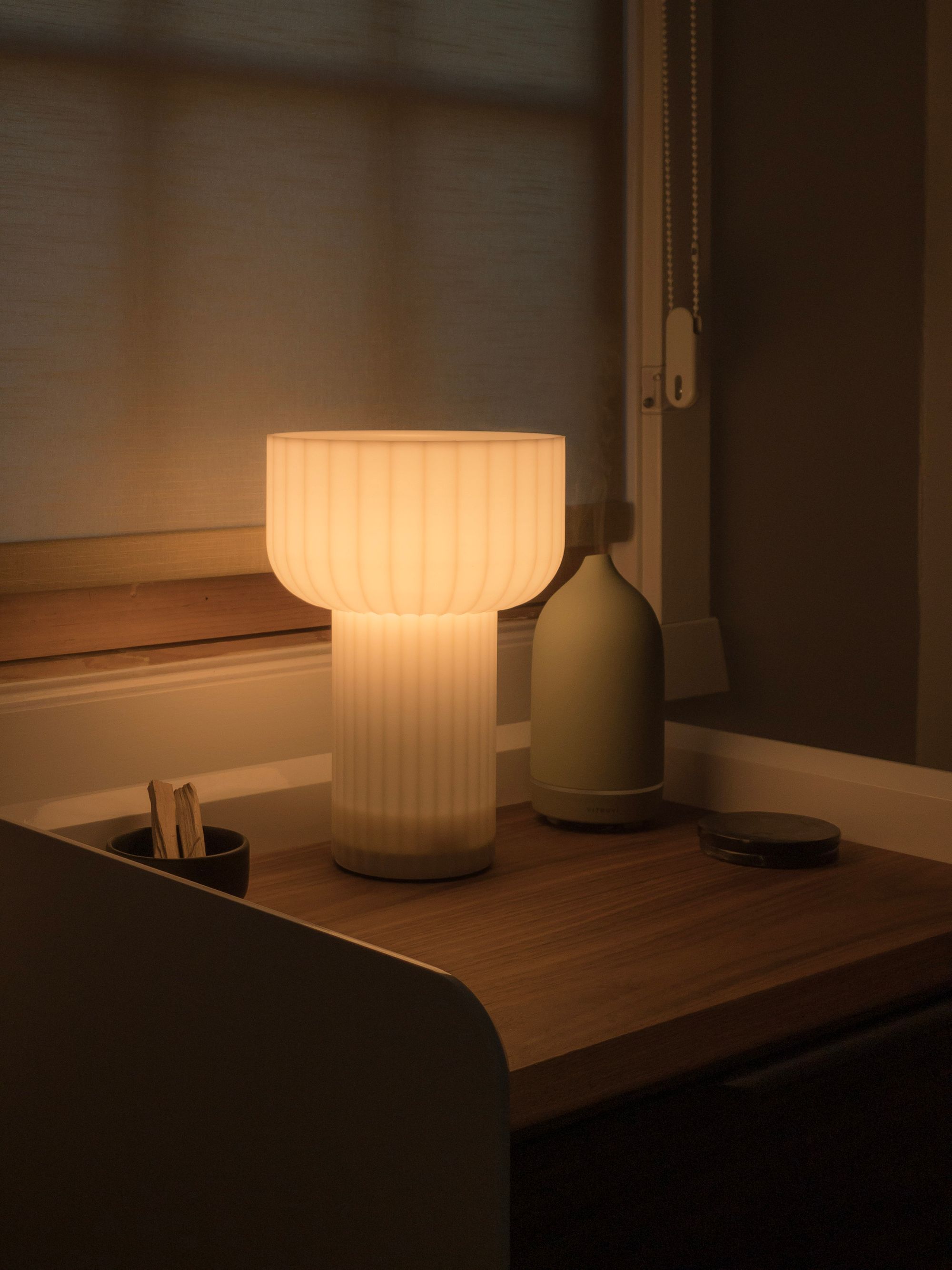 Word Table Light by Dims.
Why we like it: If your bedroom has little light or dark spots, the Word Table Light is for you. Inspired by Greek columns, Word offers a warm, unobstructed glow due to its unibody diffuser. Its combination of classic architecture and modern design adds visual interest and elegance everywhere, perfect for those looking for a functional statement piece