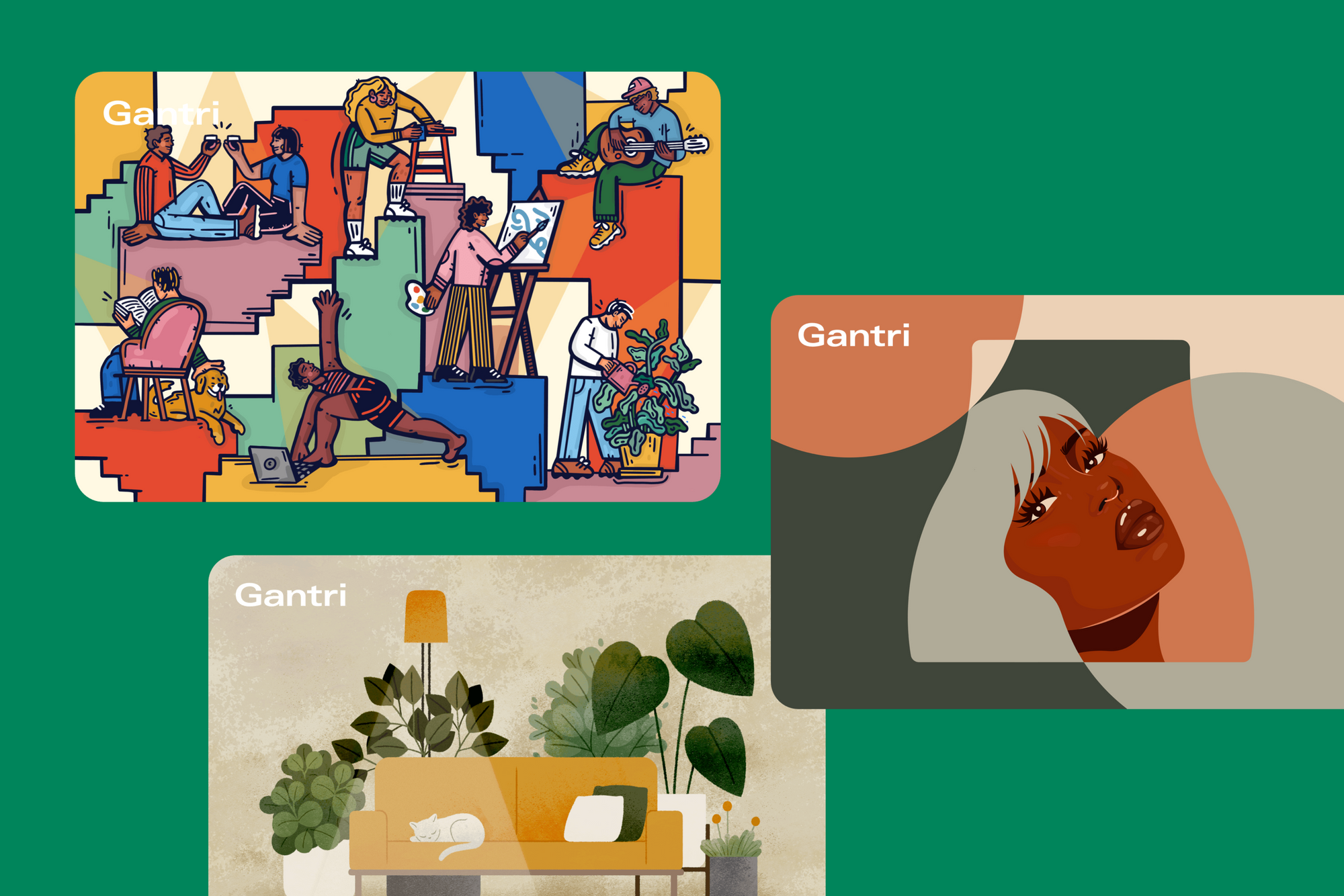 We all have that person in our lives who is impossible to shop for during the holidays. They might be a super particular aunt, a friend who loves to shop 'til they drop or a dad that just "doesn't need anything." Finding the perfect gift for them can be a challenge  but this year, we've got your covered.
Give them the gift of choice with one of Gantri's artist-illustrated Digital Gift Cards. Sent directly to their inbox, we'll take the stress out of the season and let your loved ones do the choosing.
How it works
You have enough to do during the holidays. That's why we've made our gift card process as simple as one, two, three.
Choose a design
Customize your digital gift card with a unique piece of art.
Select an amount
Choose from $50 to $500.
Send with care
Pick a send date, add a personal email message and we'll take care of the rest!
How to choose an increment  
Gantri Digital Gift Cards come in a range of increments depending on your intention (and your audience.) Here's a quick guide to help you send the perfect gift.
$50: A little boost towards something special.
$100: A smaller light for their bedside table or desk corner.
$150: One of our best-selling Table Lights.
$200: Most of our Table and Wall Lights.
$300: Any Table or Wall Light they like.
$500: Any Gantri light they've had their eye on.

Shop Gantri Digital Gift Cards