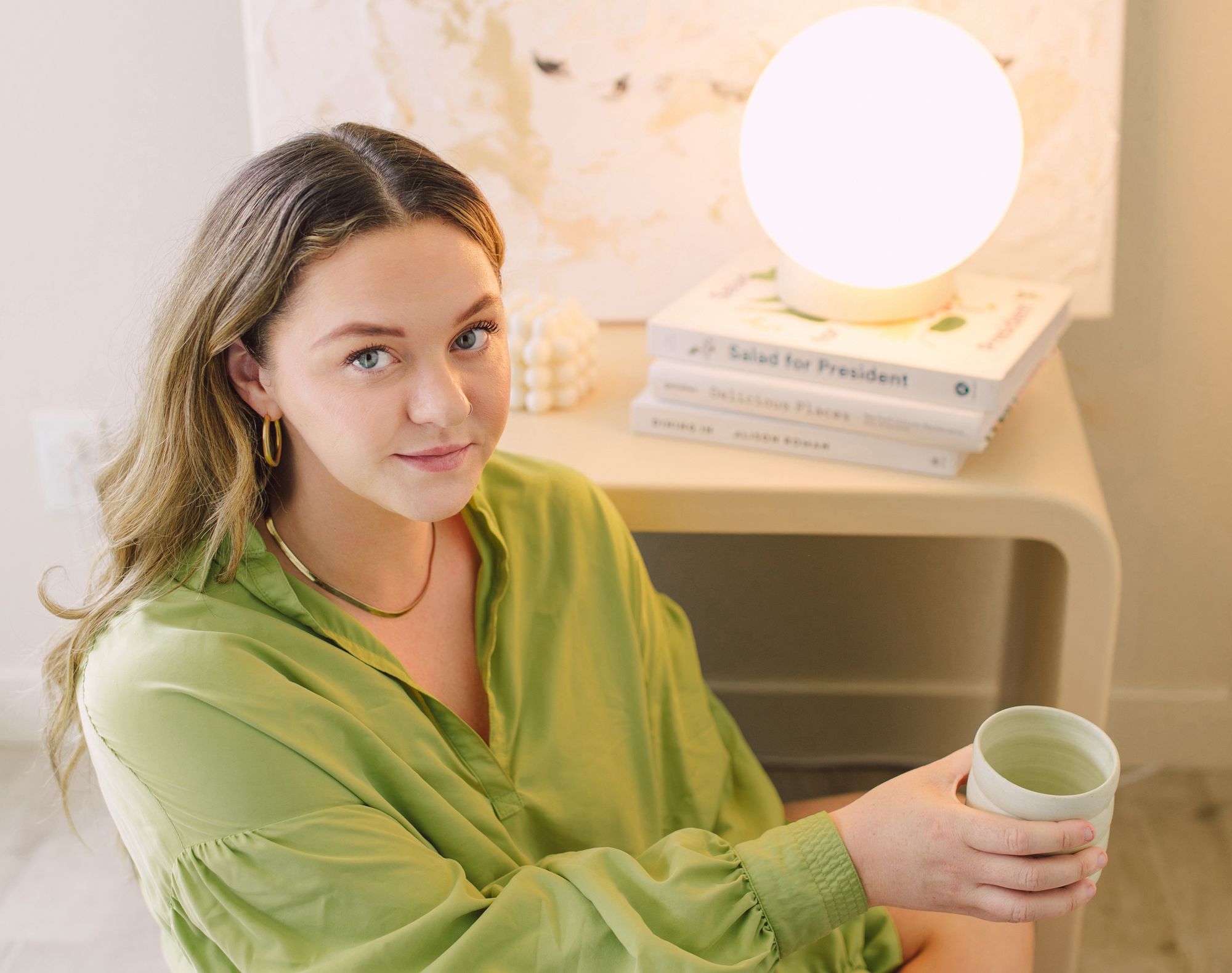 Welcome to Community Spotlight where we bring you stories from designers, artists, and creators who inspire us. Here you'll get a behind the scenes look at the creative lifestyles of some of our favorite people and the ways they're living at home with Gantri.
Today, we're chatting with Emily Greene, a Portland based food stylist, photographer and videographer. The 28-year-old shares her journey to content creation, gives us the inside scoop on scoring the perfect food pic and professes her love for lighting.
How did your passion for photography begin?
My journalism program in school required us to try all forms of media including photography. I immediately fell in love with it. I did a photography internship for Willamette Week, graduated college with three months of photo experience and just decided to go for it!
Hey, it paid off! How did you get into food styling?
When I moved to Portland after graduating I applied for an internship with the local paper and they assigned me to cover all the restaurant and bar openings. I was like "Okay, I get to eat and drink for free?" – a total dream for someone broke and just out of college. After doing that for a while, I noticed I was being booked for more and more food related projects and here we are.
Do you have a favorite food or brand that you've photographed?
I don't know if I have a favorite brand but I'm very attracted to bright and vibrant things. Fruit, vegetables – I use a lot of florals in my work because I think they bring a lot of life to every shoot. Any kind of herbs or garnishes help me add color and texture to my work. They just give food that depth and vibrancy that I love.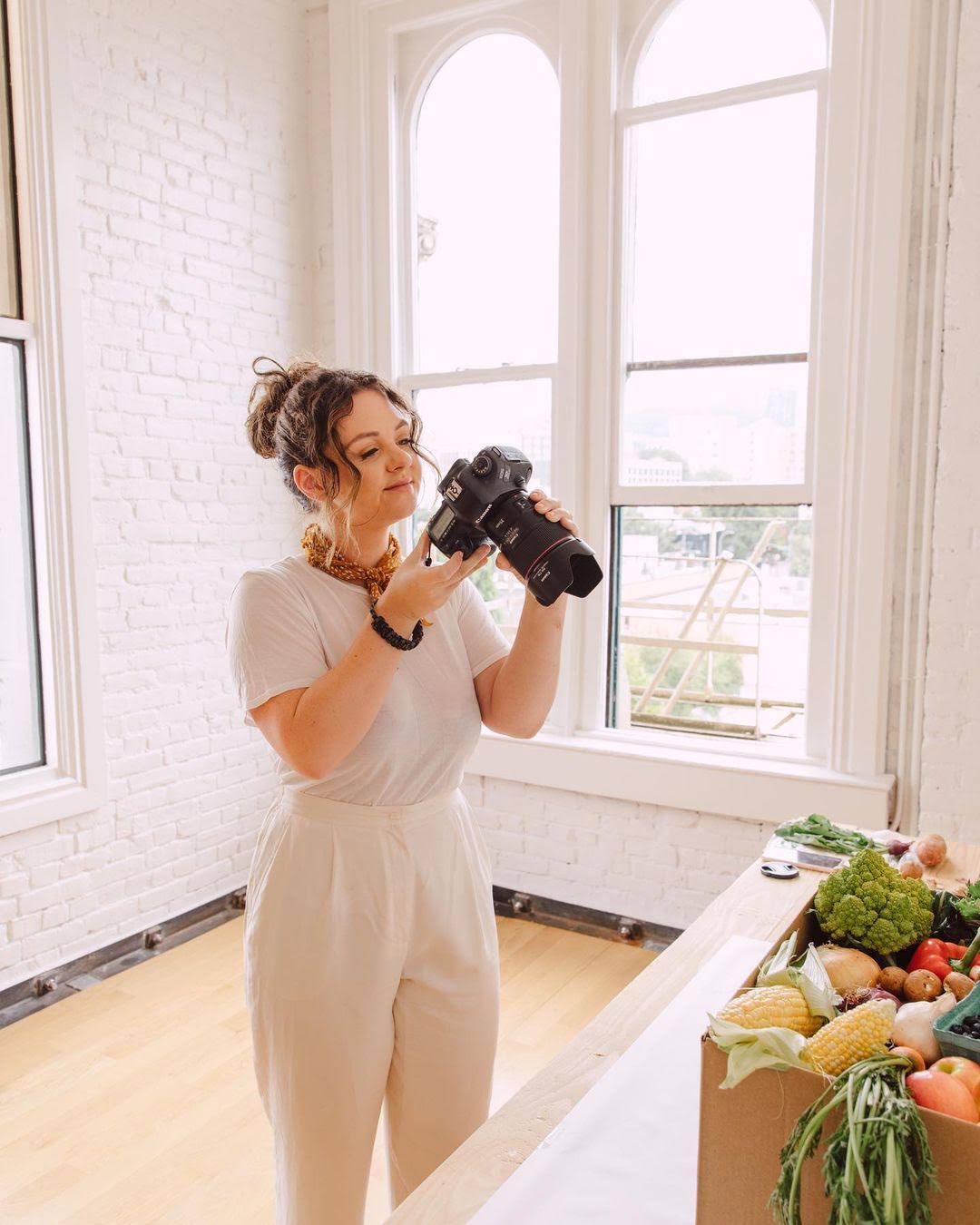 Is there a particular project you've been really excited about?
Recently I've been put on retainer to create videos for Salt & Straw ice cream. Working with them has been so fun and I get to be really creative.
Yum. What's your favorite Salt & Straw flavor?
In January they do vegan flavors and they had this hazelnut cookies and cream thing. I bought like a million pints of it.
Let's talk about the Portland food scene. What do you love most about it?
The food scene is totally the heartbeat of the city. You can't really eat a bad meal here and it's pretty affordable. I've traveled a lot and I feel like Portland makes eating great food so accessible which is really important to me. People always ask me for recommendations so I finally just put out a blog post on some of my favorite spots.
What do you think makes a restaurant great?
I'm always looking for a three part experience. Of course the food and drinks have to be good but I also think the environment really sets up how you're going to feel. I like to look for bright interiors or cute branding, just something that makes it special. And then, I like to recommend places where the staff is welcoming and inviting. You want the people to make you feel good too.
Also, in Portland specifically, I think one of the reasons the food is so good is the quality and the sourcing. The access to fresh ingredients and the knowledge of where everything comes from really just adds to the experience.
Do you have any tips for photographing food? How do we get that perfect shot for the 'gram?
Haha, yes! When you're out to eat, always shoot from above, it will give you a clearer image. If the tabletop is distracting, ask to keep your menus and lay them under your plate for a whole new background. Oh, and try to sit at a table with natural light if you can. Good lighting will always make everything look better.
Lighting is a huge part of the photography process. How does that translate into your relationship with lighting at home?
We have a lot of natural light in our place so I find that the Cantilever light really helps us transition into evening, keeping that warm glow alive. I really appreciate the different dimming settings. We always dim it when we're watching TV and keep it bright when we have company over. My favorite thing to do lately is sit on my couch in silence and edit videos on my phone with the light on.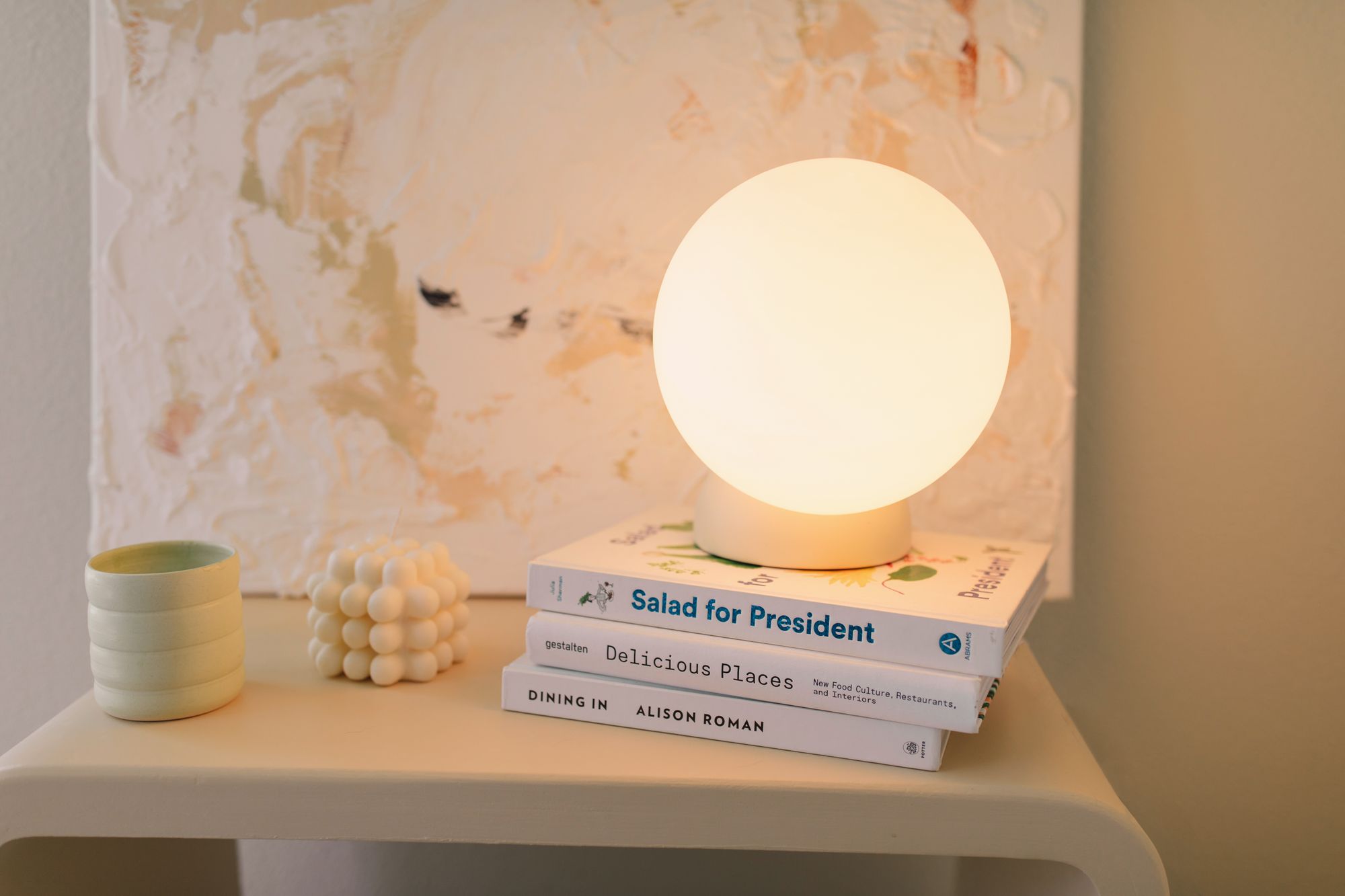 If you designed your own light for Gantri, what would you call it?
I don't know why this just came to me but my favorite place I've ever been was this remote island off the coast of Greece. There was this old man there, selling oils and he was just so radiant and smiley. I'll never forget his name. It was Minas. I think that would be a great name for a light.
Minas is totally a great name. Okay, time for some rapid fire questions.
Early riser or night owl?
Early riser.
Blinding Lights by The Weeknd or City of Blinding Lights by U2?
The Weeknd, for sure.
Mood lighting or natural light?
I have to say natural light. For the photos.
Light comedy or dark drama?
Dark drama.
If you're interested in seeing more of Emily's work you can follow her on instagram & TikTok, @foodiesnitch or check out her website, foodiesnitch.com.