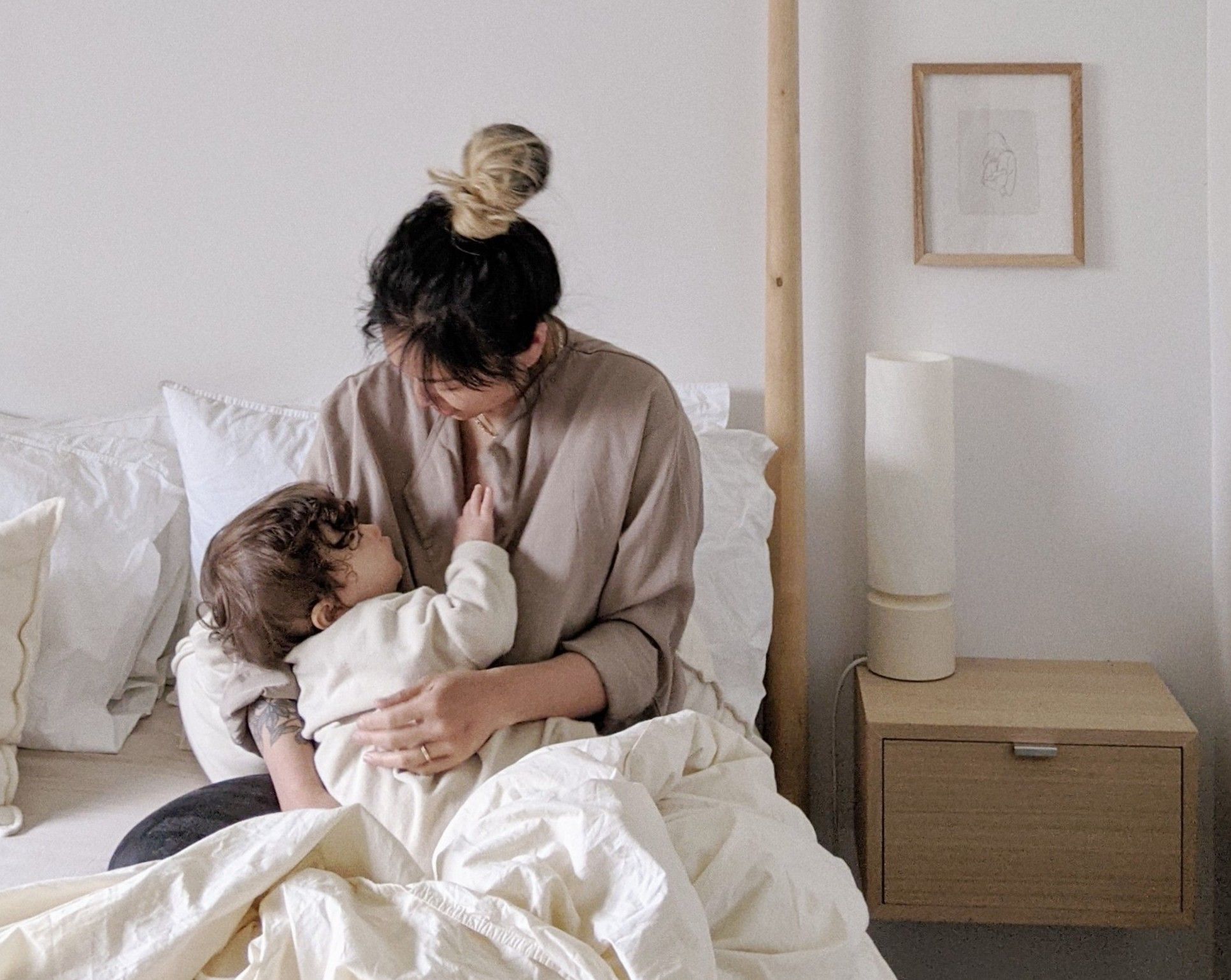 Welcome to Community Spotlight where we bring you stories from designers, artists, and creators who inspire us. Here you'll get a behind the scenes look at the creative lifestyles of some of our favorite people and the ways they're living at home with Gantri.
Today, we're chatting with Belinda Love Lee, an Ontario based designer with a love for letterpress. Just in time for Mother's Day, the 32-year-old shares her journey to balance between creative projects, a thriving Instagram account, and life at home with a baby.
So you wear a lot of hats. Designer, blogger, mother...and even do your own letterpress.
Yes, it's a bit of a mixed bag. I started with branding design and ended up bringing letterpress into my shop where I now have my own stationary line. I also have a blog and have been on Instagram for almost 10 years. On top of it all, I became a mother last year. It's a lot but it allows me to be really flexible and I get to work on a variety of projects that I love.
How did you first get into design?
I studied fashion communications in university and it was all about how to market fashion so we were taught photography, graphic design, illustrations. I ended up straying away from fashion because the industry is so competitive and cut throat but graphic design seemed more my pace and vibe. I found it hard to find a job in the field once I graduated but I just started doing my own thing, working on projects for family and friends. Eventually it was my full time job and now I've been doing it for 10 years.
When did letterpress come into play?
I found that I was outsourcing a lot of my printing work and it was getting really expensive. I was also getting bored and burnt out from the repetitive process of graphic design. One day I decided to try letterpress myself and ended up buying one. It's over 100 years old and it lives in my garage!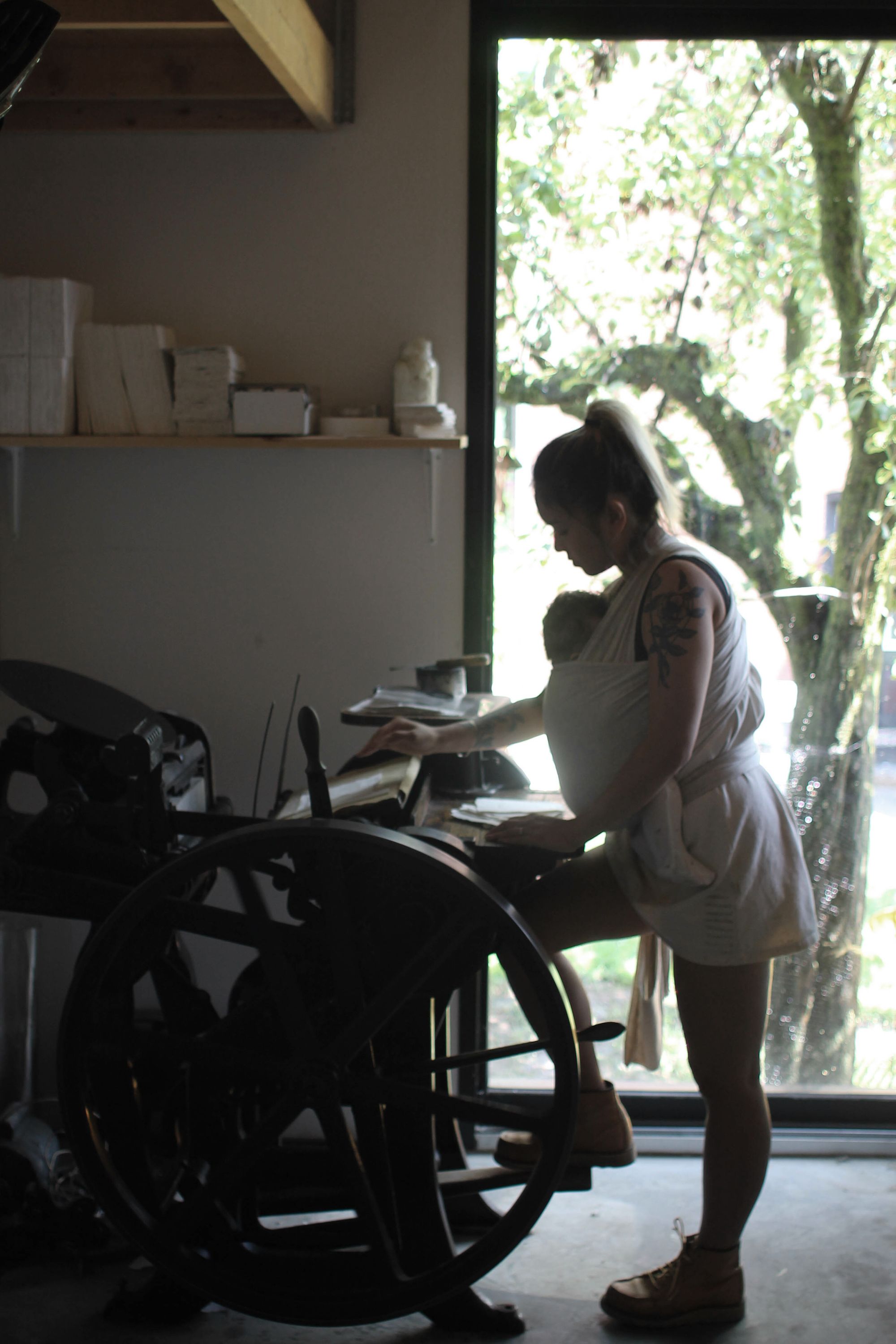 Wow, not something you see in the average garage! Where do you find your inspiration?
I love watching the way sunlight hits my house – a dapple of light on the floor is so beautiful and organic. I love looking for patterns like that and capturing them in my work.
Has becoming a mom influenced your work?
Yes, feeling this whole different kind of love that you can't experience until you have a kid has affected me a lot. Having someone depend on you at this level really makes you evaluate your time differently. This comes from a place of privilege to work independently but I've started asking myself what I really love creating and how I can be inspired to pursue those things without wasting my time doing jobs I don't enjoy. Becoming a mom has also led me to write more poetry and letterpress my poetry which has been a great circle of life moment for me.
Sounds like it's been a bit of a balancing act, can you talk about that?
Definitely. I became a mom a year ago so my entire motherhood experience has been in the midst of the pandemic – not exactly the best circumstances. There are days that are so beautiful and amazing but some days I'm like, "Why did we choose this life!?"
It's been hard to balance it all. I didn't have many friends that were moms yet so I didn't realize how little alone time I would have. I assumed I could just put my baby in her playpen and she'd play by herself while I worked. It does not work like that! So now I've made adjustments and try to find ways I can create for her. Right now I'm building her a dollhouse for her 1st birthday and it's so much fun.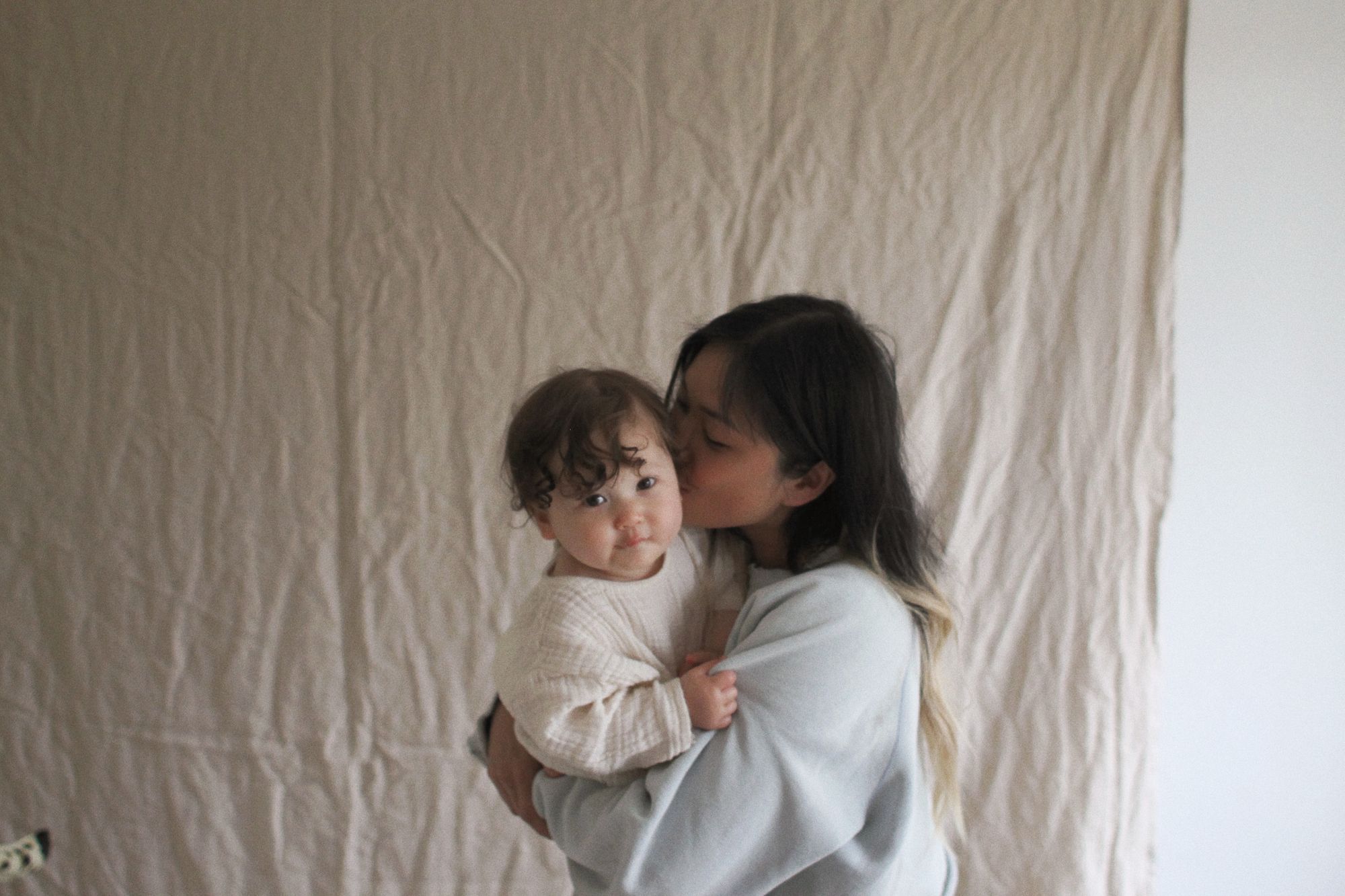 Your Instagram has the most adorable baby content. Has that outlet helped your motherhood journey?
Yeah, I know a lot of people find Instagram to be a lot of pressure especially in the "mom space" but for me it's a place to be creative. Working with great baby brands and creating that content is just a great way to spend time with my baby and get all these cute photos of her.
I totally understand how some moms want to step away from the platform because it can be overwhelming but for me it's a source of inspiration and motivation. If I love a company and I get to create content for them, that's a bonus. I love any excuse to style my baby or my home and produce a beautiful photo.
Speaking of styling your home...your house is very natural and minimal. Did you have that vision for your space when you moved in?
We bought our house in December 2020 and we wanted to make sure we loved every corner of our home even if it took a lot of time. My husband is a carpenter and a furniture maker so he is making a lot of custom pieces for the space like our kitchen nook. That process obviously takes a lot longer and we have to make do with less for now but it will be worth it for the look we want.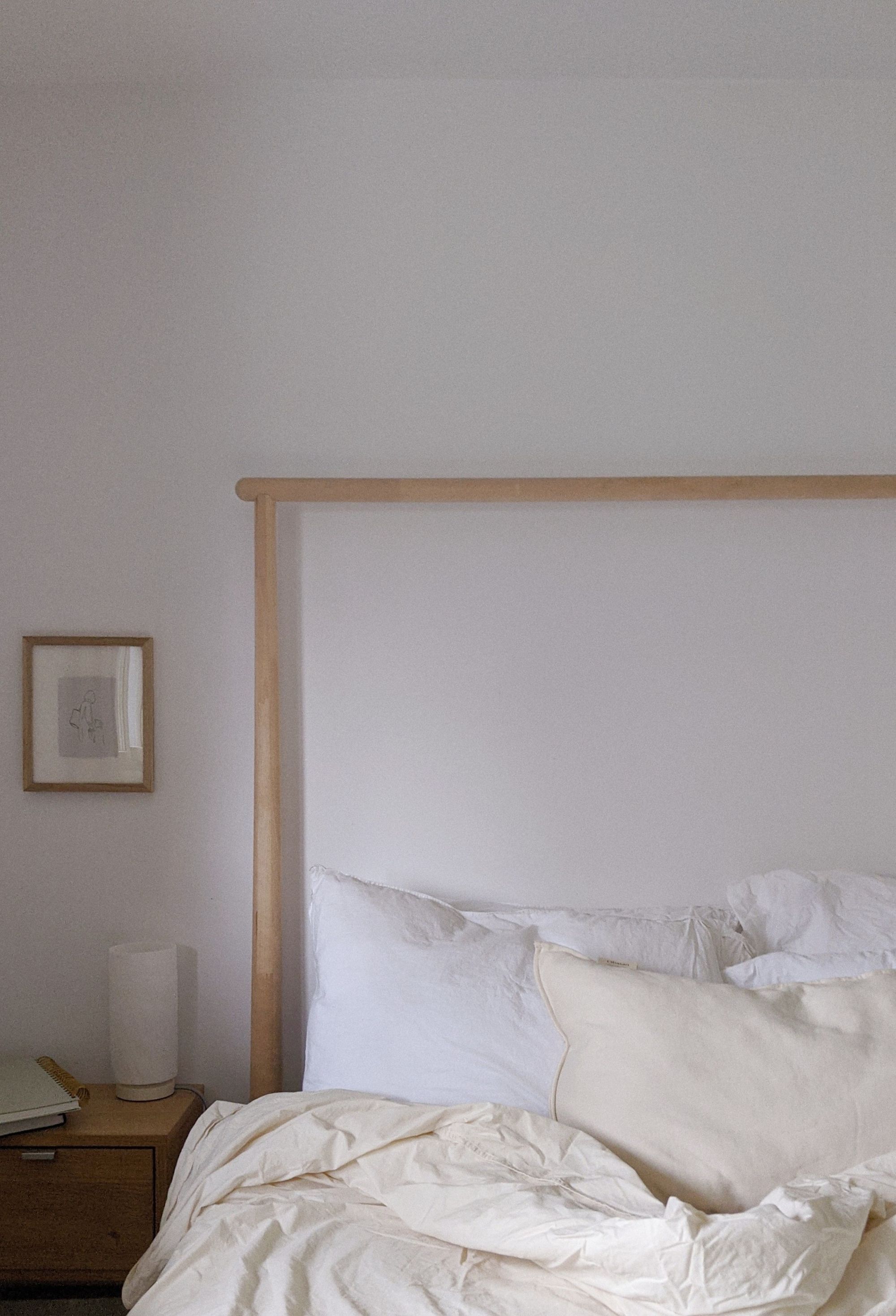 That's so special to build the home you want. Any current pieces you're loving while you wait for the big ones?
We have both the compact and medium Lago Table Lights in our bedroom and I love how they aren't fully symmetrical but they compliment each other. The dimming feature has come in handy for nursing the baby or when I need some alone time at night, I can read without waking my husband. Both lights have really become key features of the room.
Has the look you envisioned changed since starting a family?
We make it a point to buy baby toys that match our style but it's inevitable to have a couple of those baby gadgets around that you otherwise wouldn't want to look at. You kind of just have to let go and accept that part of the experience.
We also made an effort to make the baby's room a space that we love by choosing more natural colors and wood tones that go with the rest of the house.
If you're interested in seeing more of Belinda's work you can follow her on instagram @belindalovelee or check out her website, www.belindalovelee.com.