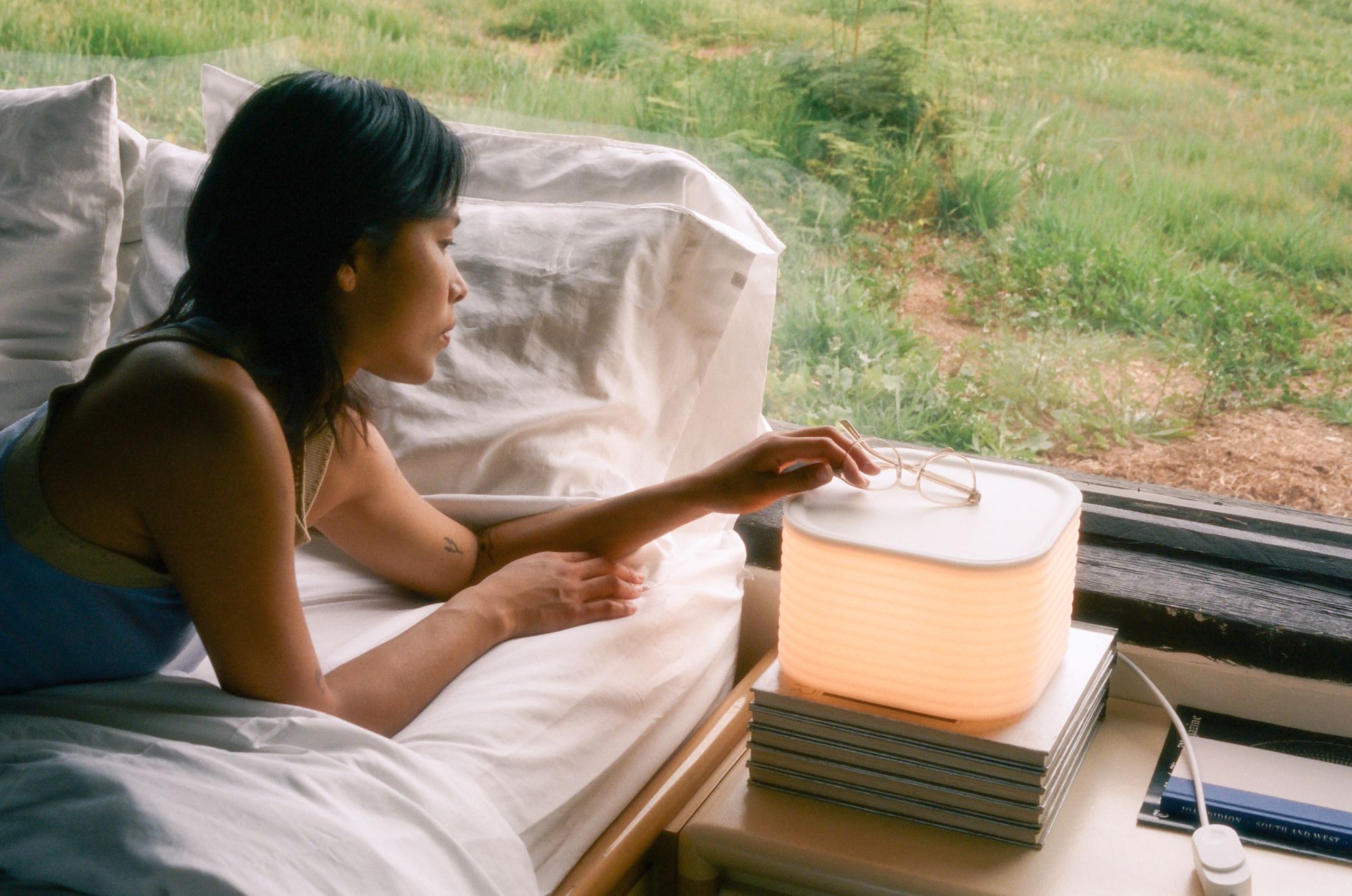 We all have an evening routine. Switch off the TV, crack open a book. Slather hand cream, prepare a glass of water. Inevitably clutter our nightstands with remnants of our bedtime ritual. If only our beside light could work double time to keep our spaces tidy.
Enter TRAY Table Light, developed in collaboration with Silvon, the science-backed startup known for elevating ordinary home goods.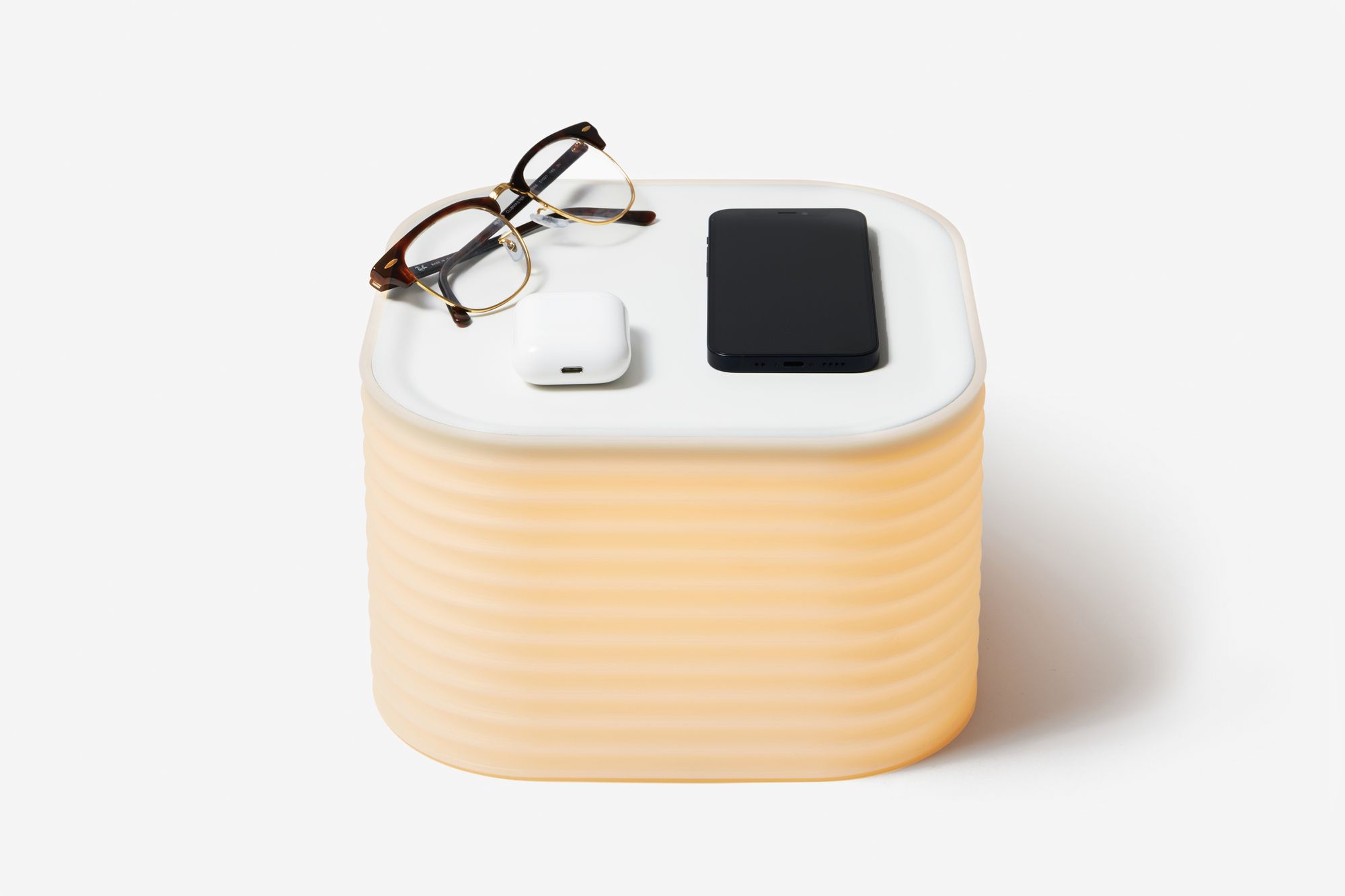 TRAY Table Light takes cues from paper lanterns with its rippled diffuser and warm, relaxing glow. Best of all, the small tray on top creates a central location for all your must-haves. From glasses to AirPods, we're saying goodbye to blindly digging around in a dark nightstand drawer.
As we navigate a world where 1 in 3 adults don't get enough sleep, we've begun to understand how lighting can help improve our rest, starting with our bedtime routine.
"Light quality has proven effects on mood, sleep habits and overall well being," says Alex Szpakowski, co-founder of Silvon. "We think bedroom lighting is equally important to our sleep as nice sheets. We wanted to create an innovative light that would become the center of your bedtime ritual. Gantri's expertise in lighting and our shared appreciation of innovative materials made them the perfect partner to help achieve our design."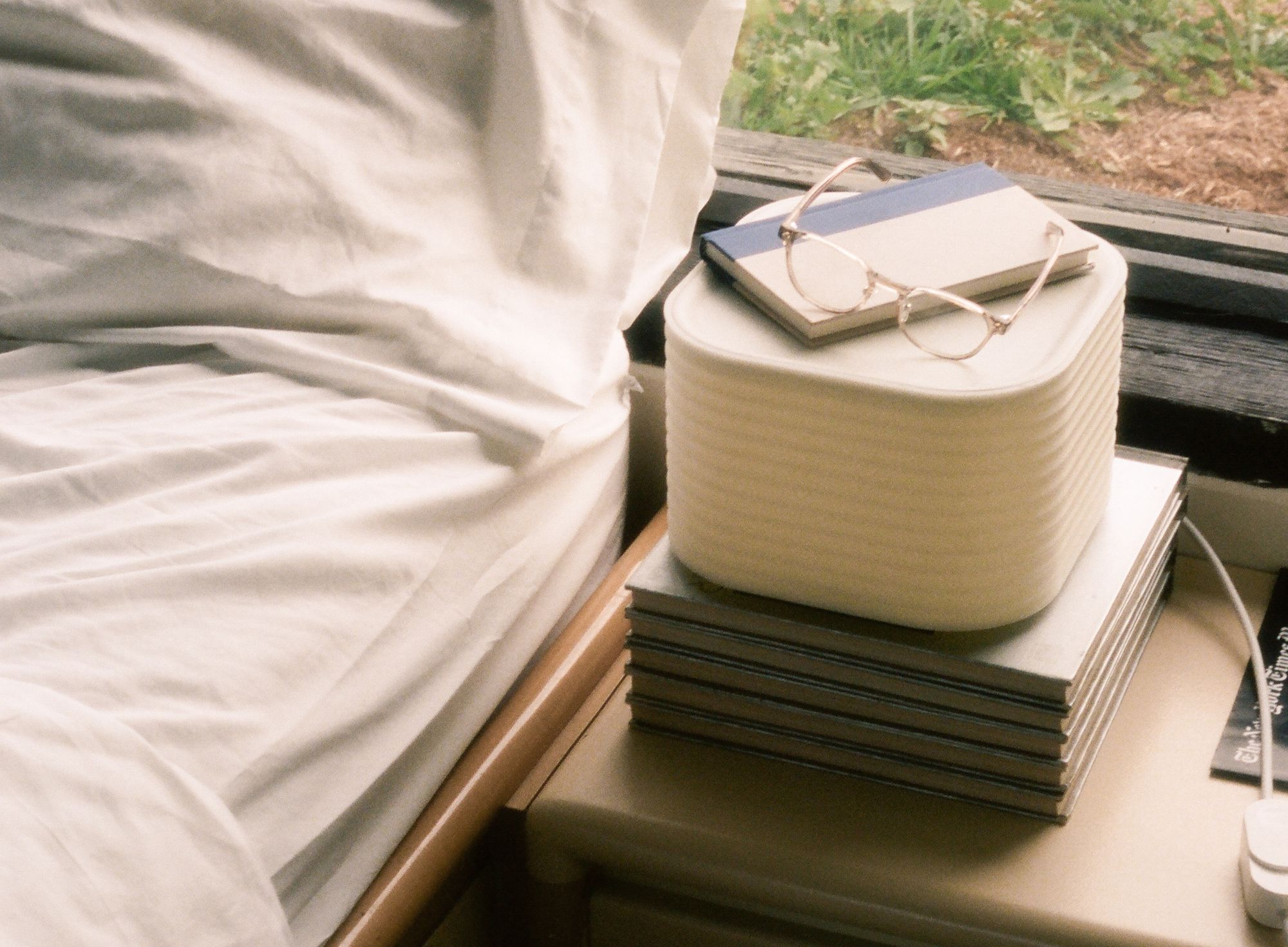 TRAY Table Light comes in Snow and is available for $195. Get it on gantri.com and silvonhome.com starting 4/6.
About Silvon
Founded in 2015, Silvon is a direct-to-consumer lifestyle brand that elevates ordinary home essentials to serve a higher functionality. Known for their antimicrobial bedding, bath towels and face masks made with 100% pure silver, Silvon is on a mission to improve everyday home experiences one innovation at a time.