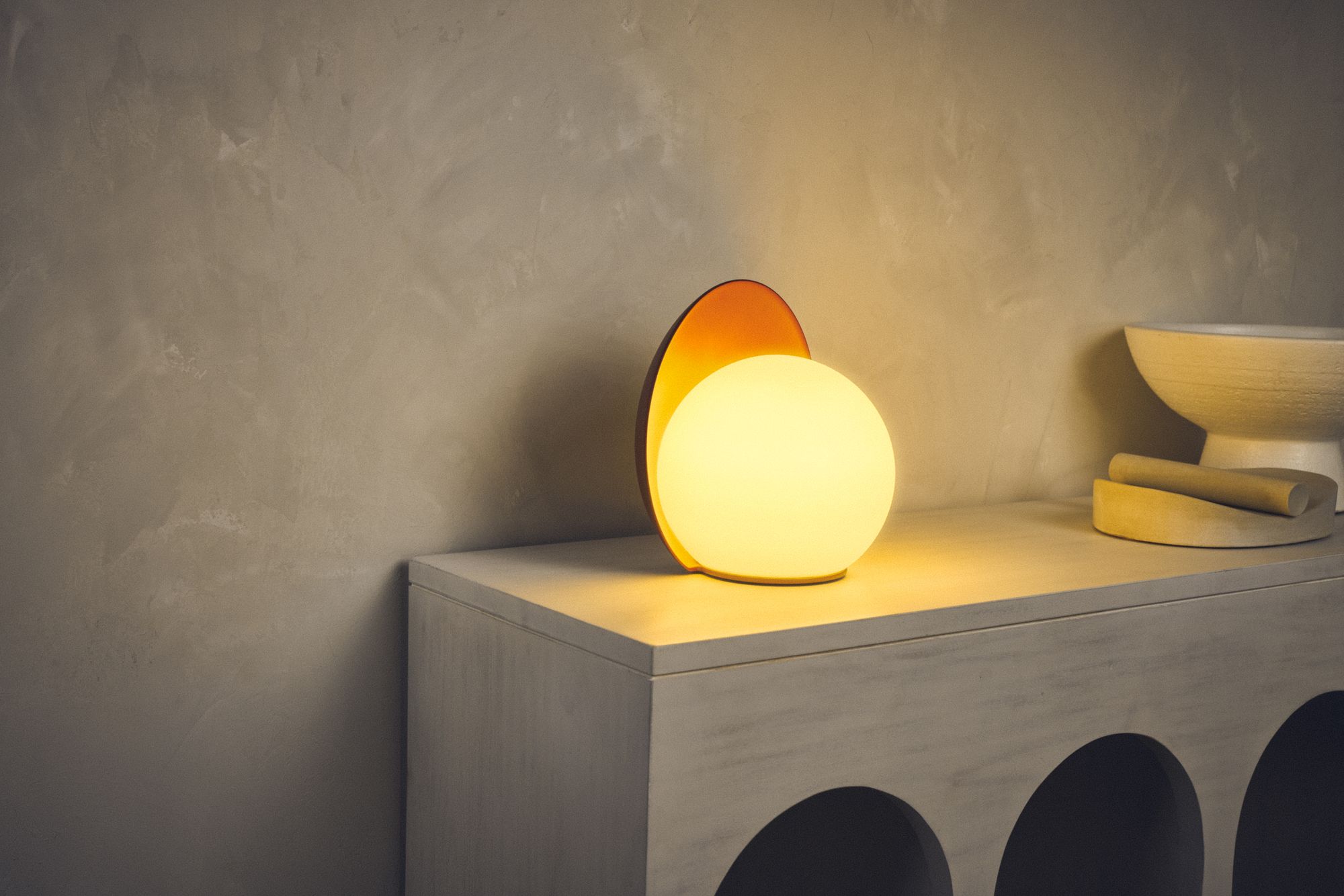 Noah Collection was designed as a tribute to the birth of Filippo Mambretti's son, Noah. The full, round form effortlessly recalls the shape of a pregnant belly – a symbol of motherhood. The diffuser and shade represent two souls residing in a single body, evoking the concept of new life. Filippo's design was built on the idea that both life and light bring us hope for the future. This new collection is meant to envelop the user in light that feels comforting, warm and protective – the ideal companion for organic, minimal spaces.
Raised at the foot of the Italian Alps, where the tradition of woodworking is rich and vast, Filippo Mambretti was born into a family of furniture makers spanning generations. While he eventually received a masters in furniture design from the Polytechnic University of Milan, he first discovered his love for design during a chance encounter with iconic Italian artist, Bruno Munari, on a high school field trip. Since then, he has evolved his passions by founding Mambrò Design Studio and working with Italian manufacturers to rediscover and reinterpret design traditions for contemporary living.

Filippo believes that that design is a mirror of society's desires and by choosing to create contemporary pieces, he can anticipate the needs of the future. While he appreciates and learns from the classics, Filippo chooses revision and revival to deliver aesthetic and functional products for a new age. Echoing his first collaboration with Gantri, Fillippo's work continues to embody modern design through a careful mix of storytelling, technology, and emotion.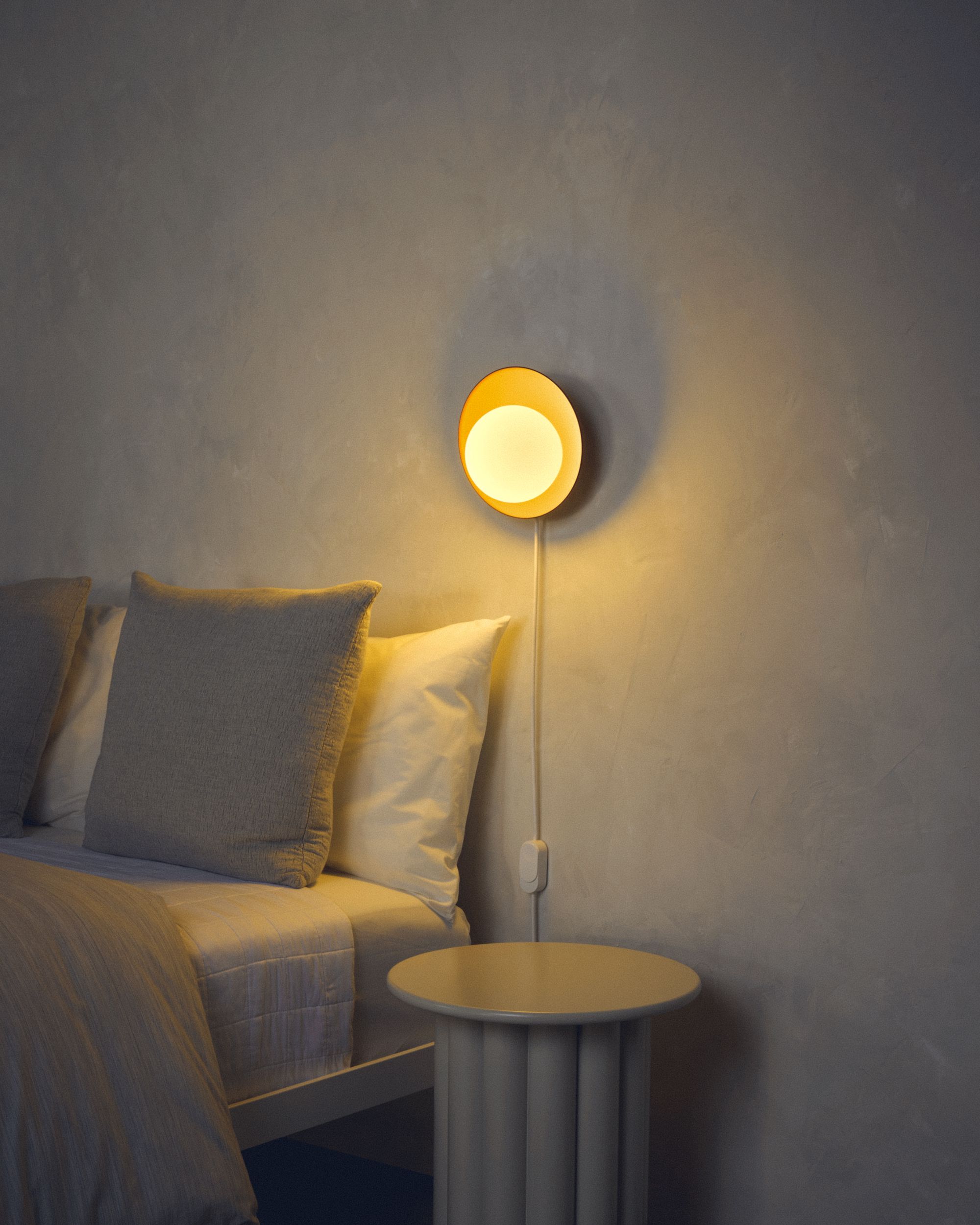 Noah Table Light brings a welcome softness to the sharp corners of sideboards and desktops.
Noah Wall Light is the warm, contemporary answer to bedside lighting.
Noah Floor Light creates a modern yet romantic focal point in any living room.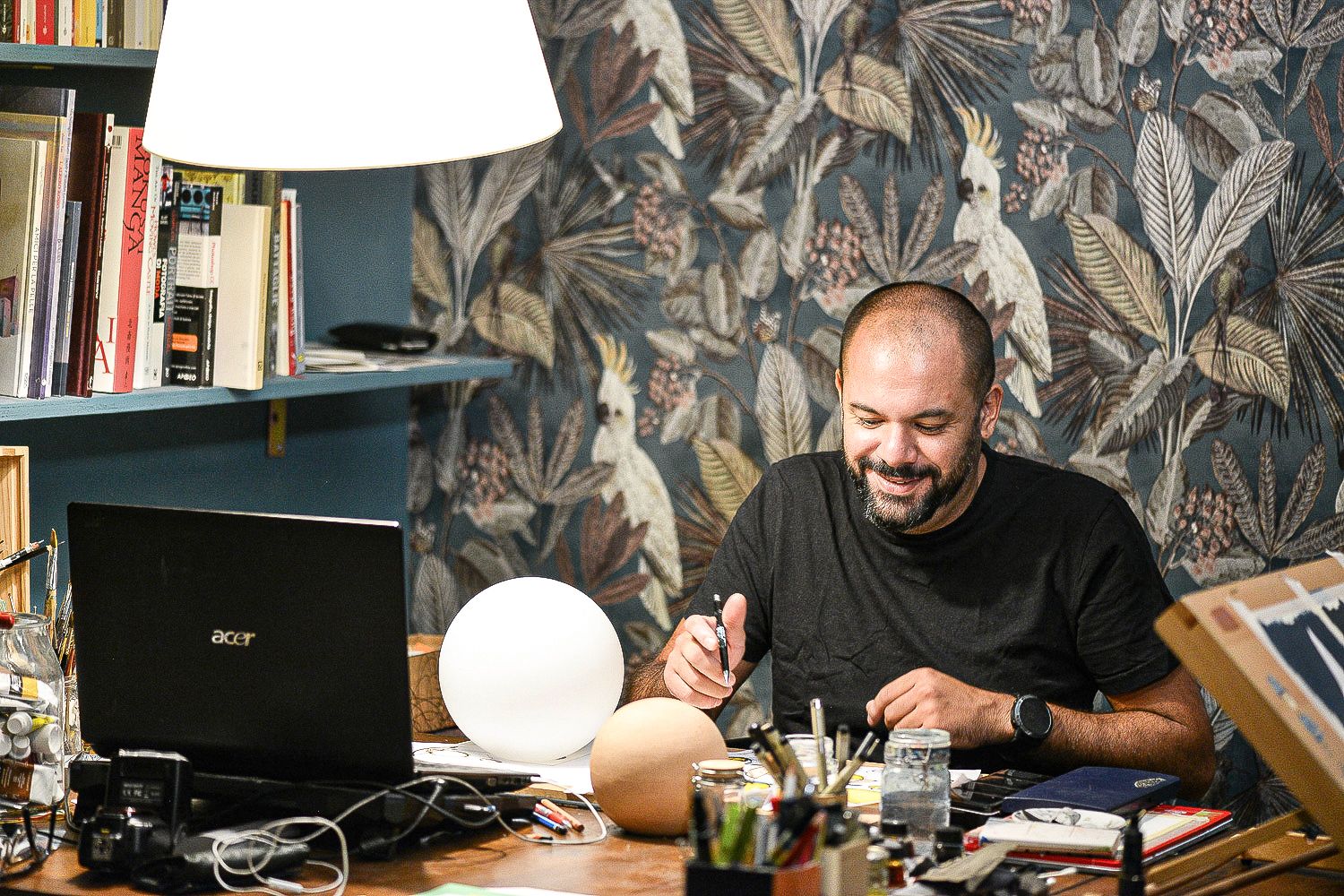 We chatted with Filippo about his identity as a designer/father, his love of furniture and how he balances the classics with contemporary.
Gantri: Has your design identity changed after becoming a father?

FM: The time I can devote to design has certainly changed, haha. But it also has brought my new inspiration. This new collection is a tribute to the birth of my son Noah, the shapes of this lamp represent the shape of pregnancy and the concept of two souls residing in a single body.

Gantri: Where does your love of furniture come from?
FM: My family has been making furniture for several generations, although I am the first university-trained designer. There's an old woodworking tradition where I come from in Brianza. One of my grandfathers was a carpenter and neoclassical cabinetmaker, and the other was a decorator and sculptor of architectural plaster.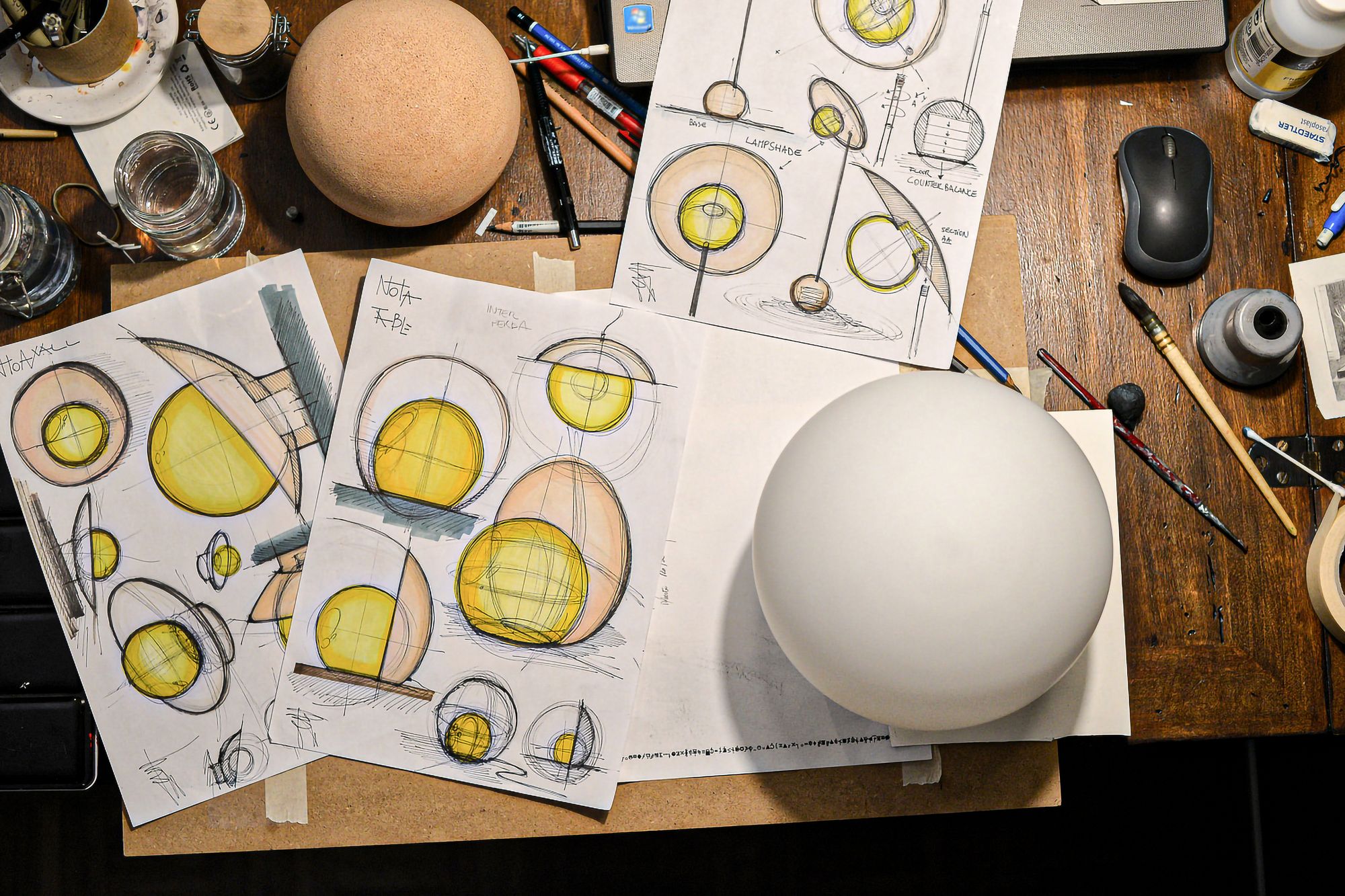 Gantri: Can you describe your relationship with both classic and contemporary design?
FM: The classic design serves to understand how to "build" an object well and with the right rules of art and quality, the classic design serves to analyze the evolution that this has undergone over the years following different trends, fashions or needs or functions. Classic design can also be revised to date by proposing new designs that represent stylistic revivals, but classic design can rarely describe the needs of contemporary society.

Noah Collection is available now starting at $148 in Carbon, Sedona & Stone.