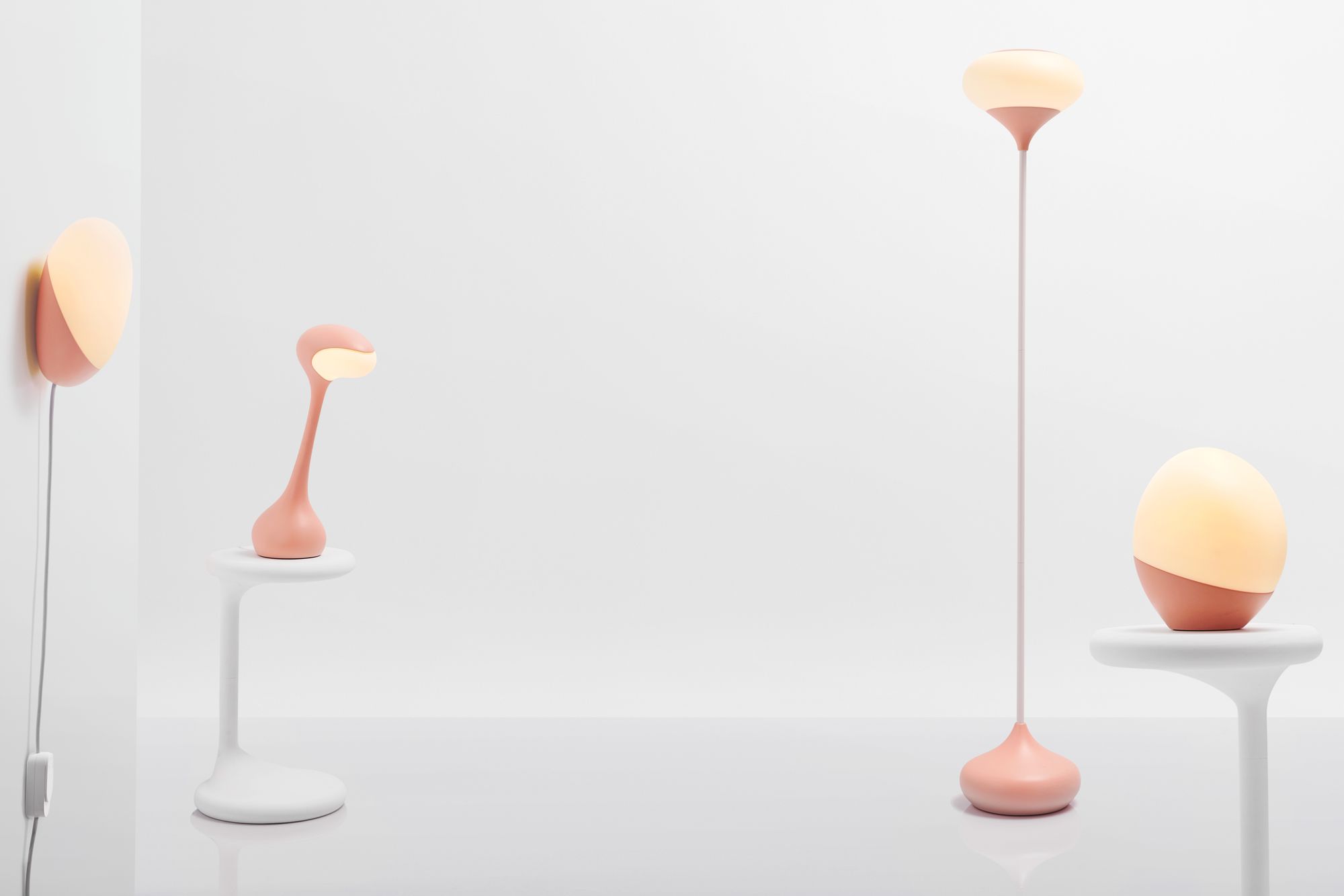 Karim Rashid is known for his unencumbered, contemporary pieces infused with personality and Kobble is no exception. Inspired by the idea that shapes affect our mood, this collection features soft edges that evoke positive energy. With four lights to choose from, there's one just for you.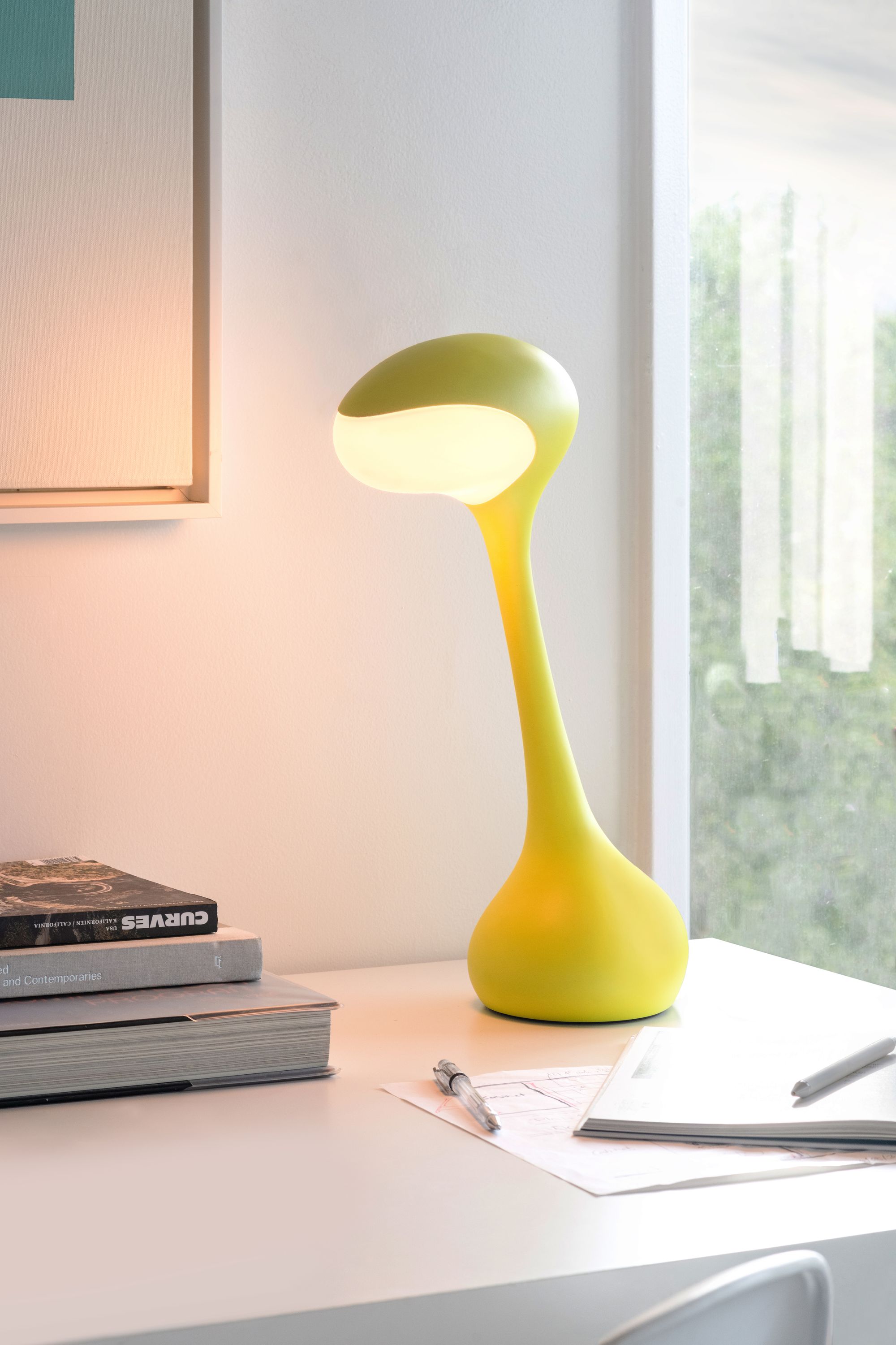 Ideal for urban dwellers with minimal space, Kobble Task Light produces directional light without sacrificing style. Its friendly, titled shape merges the organic and the mechanic into a balanced sculpture that fits into a variety of spaces.
Smooth and rounded like its adjacent cobblestone, Kobble Table Light has a flat, opaque bottom and translucent top to cast a soft glow into the surroundings. Both abstract and familiar, this light invites you to move and reposition it as needed throughout your space.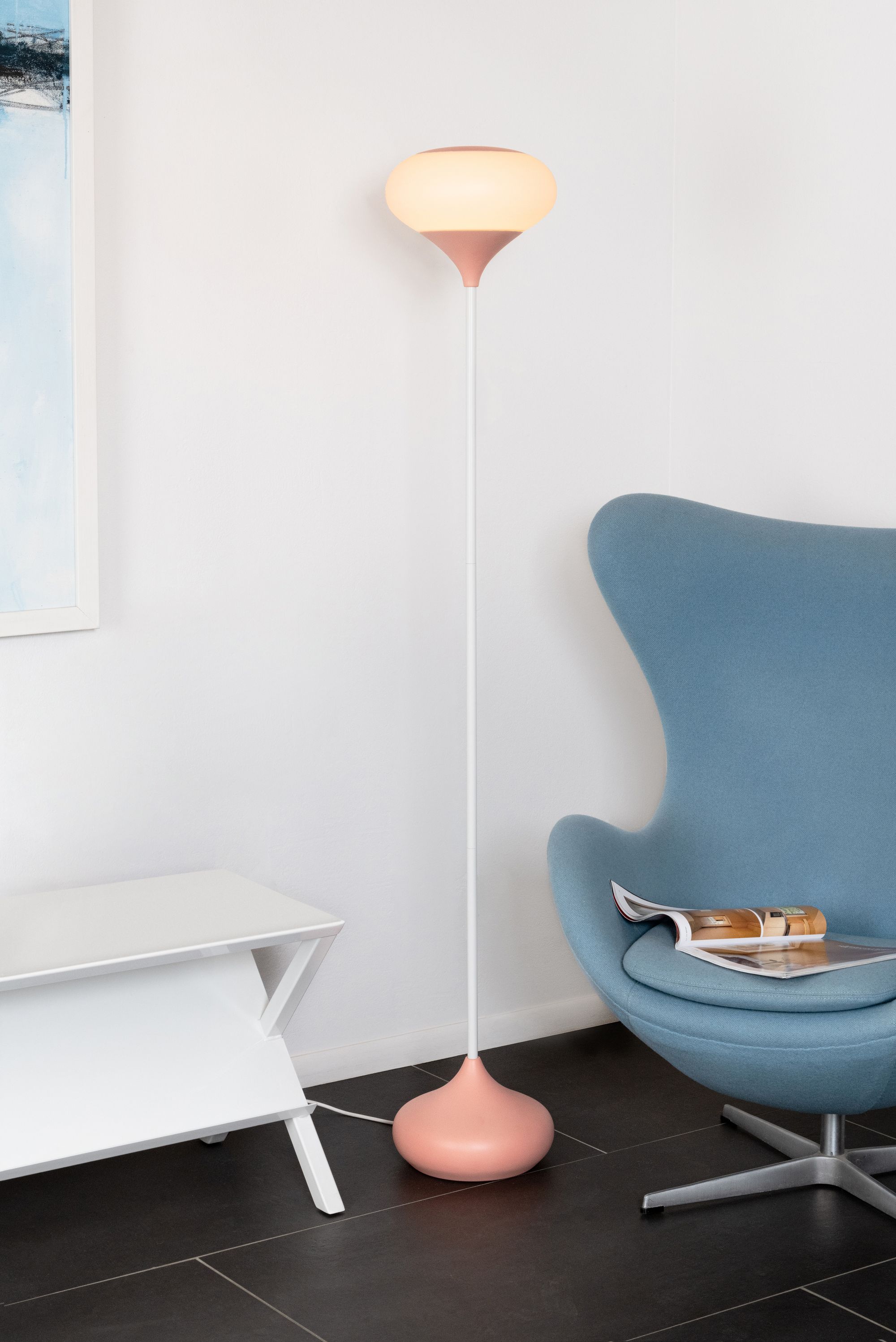 A modern alternative to overhead lighting, Kobble Floor Light is a conversation starter that provides abundant illumination with no installation required. Its slim profile fits easily in small spaces while its soft, organic form flows from its globe diffuser to its colorful base.
A perfect addition to bedrooms and darkened corners, Kobble Wall Light greets passersby with soft light and a colorful accent. Its curved, ovoid shape draws you in while its translucent globe provides just enough illumination.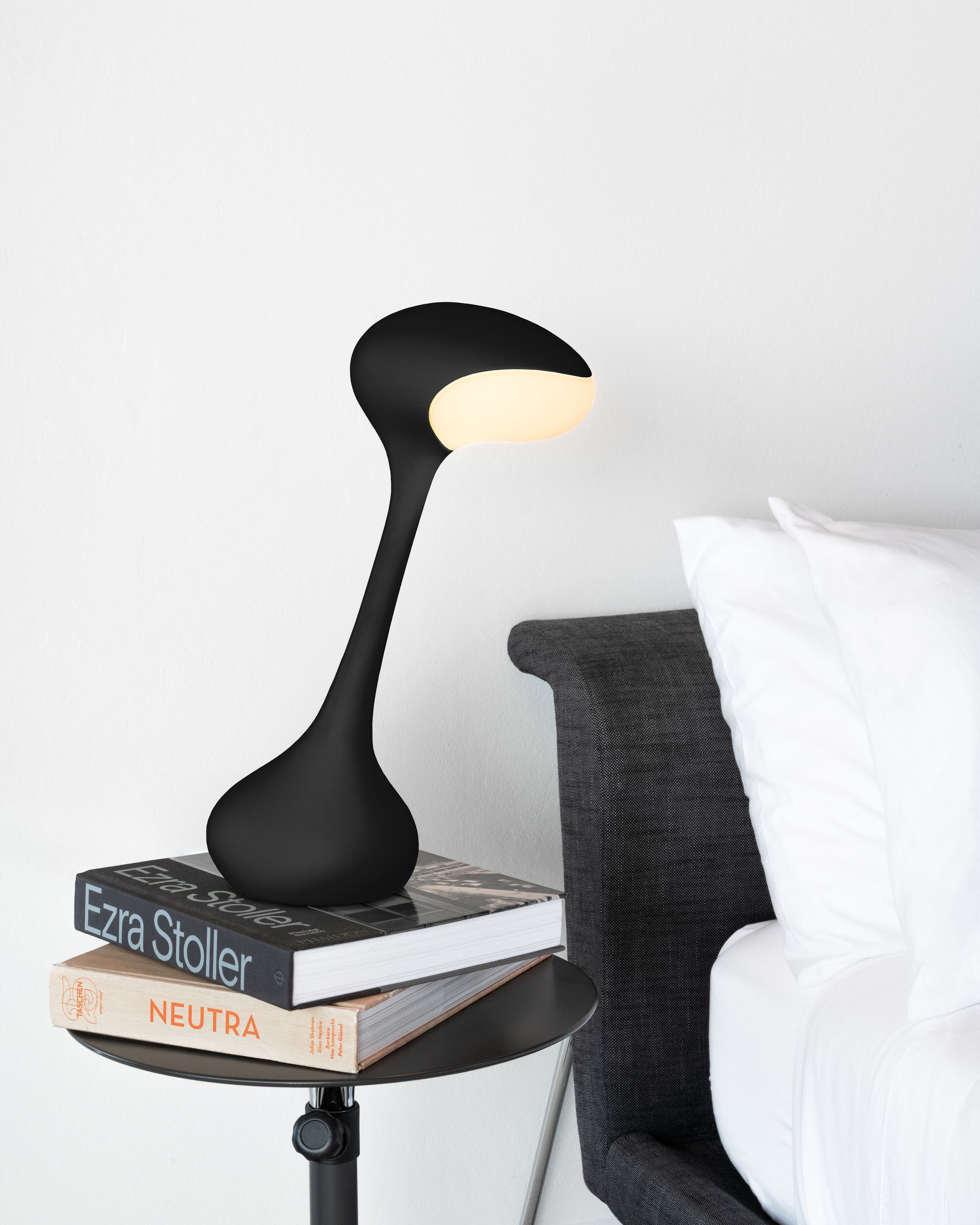 Kobble Collection is available in four colors – Blossom Pink, Sprout Green, Carbon Black, and Glossy Snow White. Shop them exclusively on Gantri.com starting at $148.
About Karim Rashid
Karim Rashid is one of the most prolific designers of his generation. Over 4000 designs in production, over 400 awards, and operating in over 35 countries attest to Karim's legend of design. His award-winning designs include democratic objects like the ubiquitous Garbo waste can, interiors like the Morimoto restaurant and noteworthy designs for clients Method, Pepsi and Veuve Clicquot.