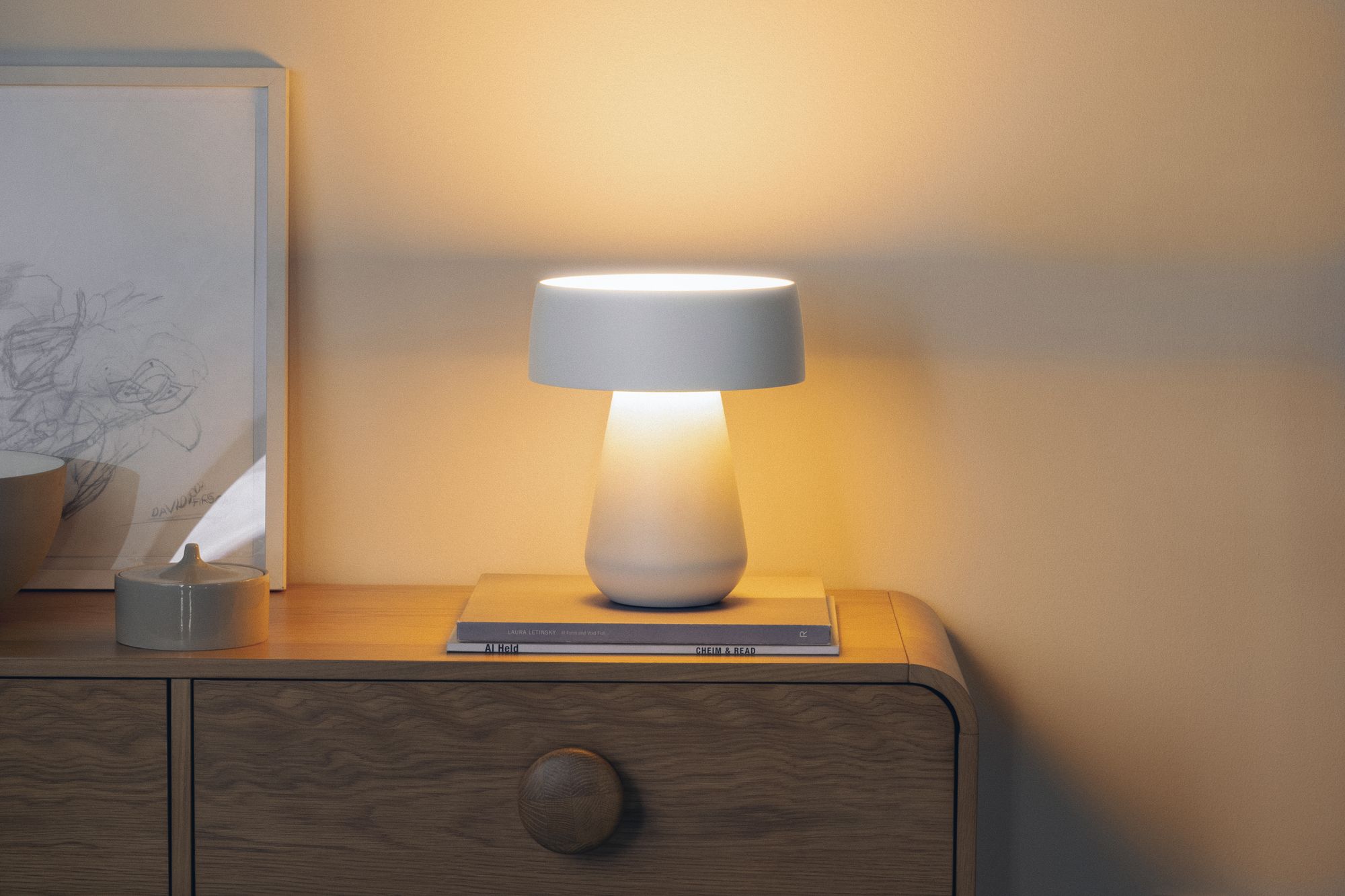 Hula Table Light is a careful collaboration of both direct and indirect lighting, designed for small spaces that need an extra boost. Inspired by the ways in which lighting affects well-being, Felix Pottinger created Hula as an answer to the shrinking spaces inevitable to city living. The light that flows up through the top of the diffuser, creating an illusion of higher ceilings while the light that comes through the bottom brings a warm glow on any surface.
Growing up in the forestry industry, watching architects and craftsmen select their materials, Felix Pottinger was always drawn to objects made to last. After studying in Munich, Austria and London he landed a position working under the influential designer Nils Holger Moormann. There is where he discovered the heart of his work today – a careful balance of functional and emotional design.

Felix has always been drawn to furniture and homeware because after clothing, they are the closest things to our bodies. He believes in making the home his sanctuary and by crafting pieces that can stand the test of time, he can help others foster their own sanctuaries. Felix believes that by pairing thoughtful materials with an emotional approach, good design can be relevant in any era.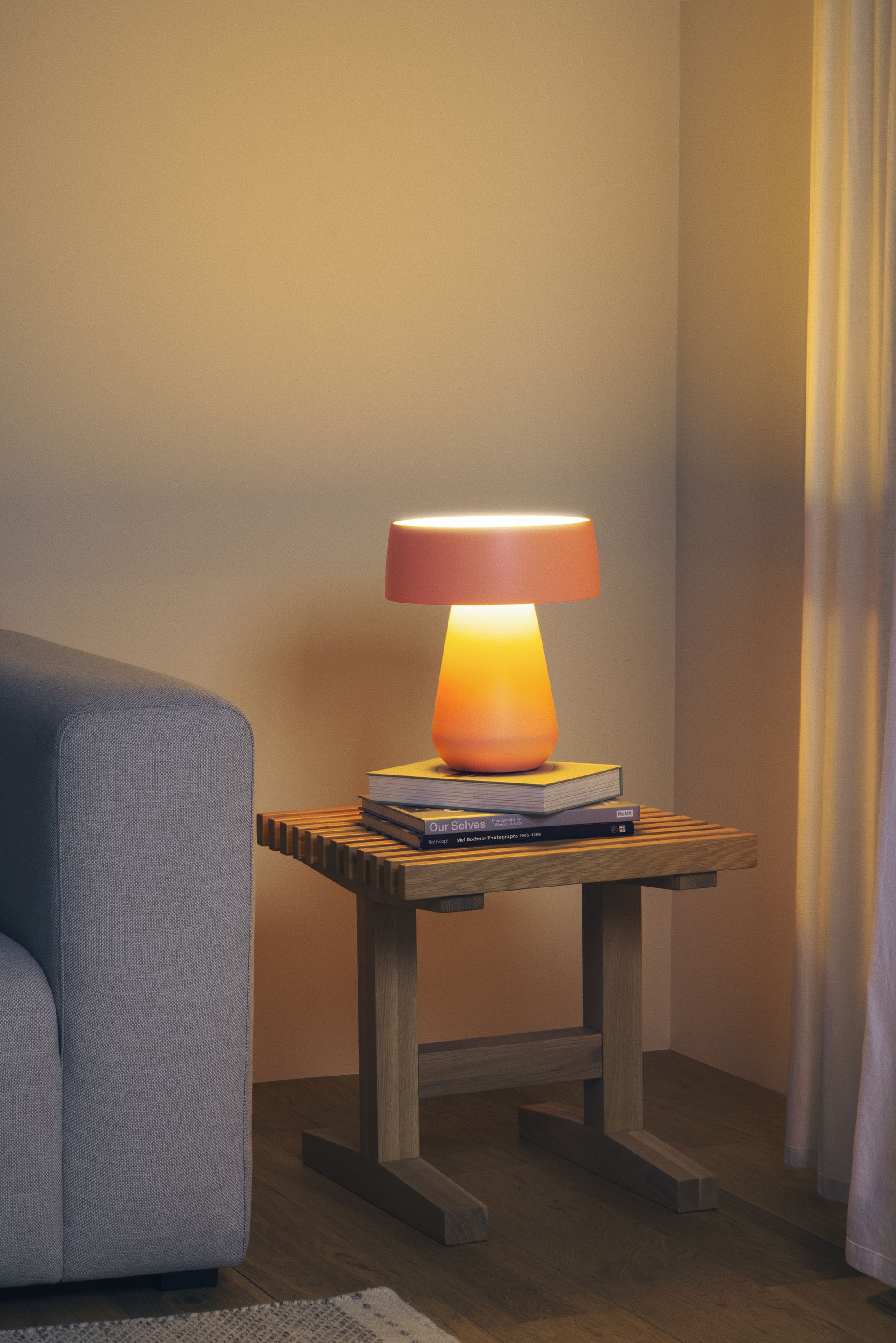 Hula's round, friendly shape echoes the hula hoop – bringing a playful and familiar energy to any room. Slip this Table Light onto your entryway sideboard for a warm welcome or make it the star of your nightstand for the perfect evening wind down.
We chatted with Felix about the influence of his upbringing, the importance of lighting in small spaces, and his love for timeless design.
Gantri: How did your upbringing influence the ways you think about design?
FP: Growing up among the forestry industry, my approach and the way I think about materials has been very different. I really appreciate the source of material and the tools I have. I believe when you focus on where things come from you can create the most beautiful things.
Gantri: You mention your products being an answer to the cabin fever we feel living in small spaces. Can you speak to that?
FP: Smaller spaces are inherent to urban spaces and it's getting harder and harder to have room in the city as a young person. With limited freedom to create the space you want it can start to affect your well being and I think instead we need to turn to solutions like small-footprint lighting to lift our moods and provide the illusion of more space.
Gantri: Timelessness is a common thread in your work. What do you consider timeless design?
FP: No design is ever really timeless but I think if a design is really thoughtfully madel, it can enter any period and survive. Good design can be anywhere and I think using modern 3D printing to create a classic shape is a perfect example of that.
Hula Table Light is available now for $198 in Forest, Snow, & Persimmon.