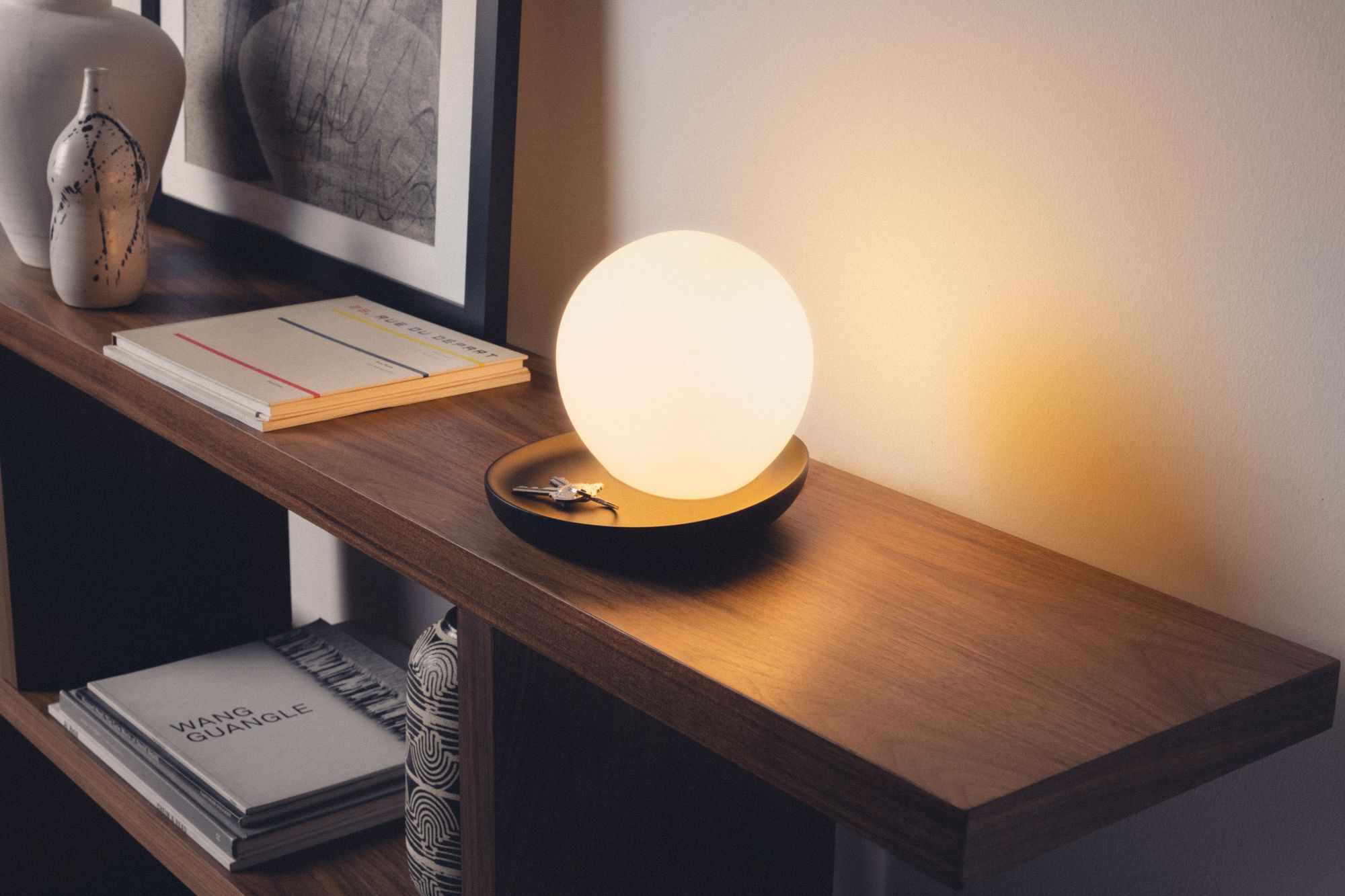 From New York based designer, Kickie Chudikova, comes Baltra – a collection that embodies sculptural mood lighting. True to Kickie Chudikova's ethos, Baltra feels optimistic and calm, delivering the perfect answer to a fast paced lifestyle. While mirrored in energy, all three lights from this collection have distinct purpose and intention
Raised in Slovakia, Kickie grew up in an old modernist house built by a renowned 1930s architect. Each wall was a different saturated hue left behind by the previous tenant – a painter. In the 1970s, her parents embraced the color, adding complimentary bright furnishings like red floral carpets, orange pendant lights and green kitchen cabinets. Today, Kickie says color is her comfort zone in life and work – it's easy to see why.

From furniture and jewelry to glassware and lighting, Kickie approaches design with a focus on the emotional triggers behind color and form. With an emphasis on creating objects that spark joy, Kickie embraces sculptural, organic shapes that speak to our bodies and minds as humans. In Kickie's world, design and optimism must go hand in hand.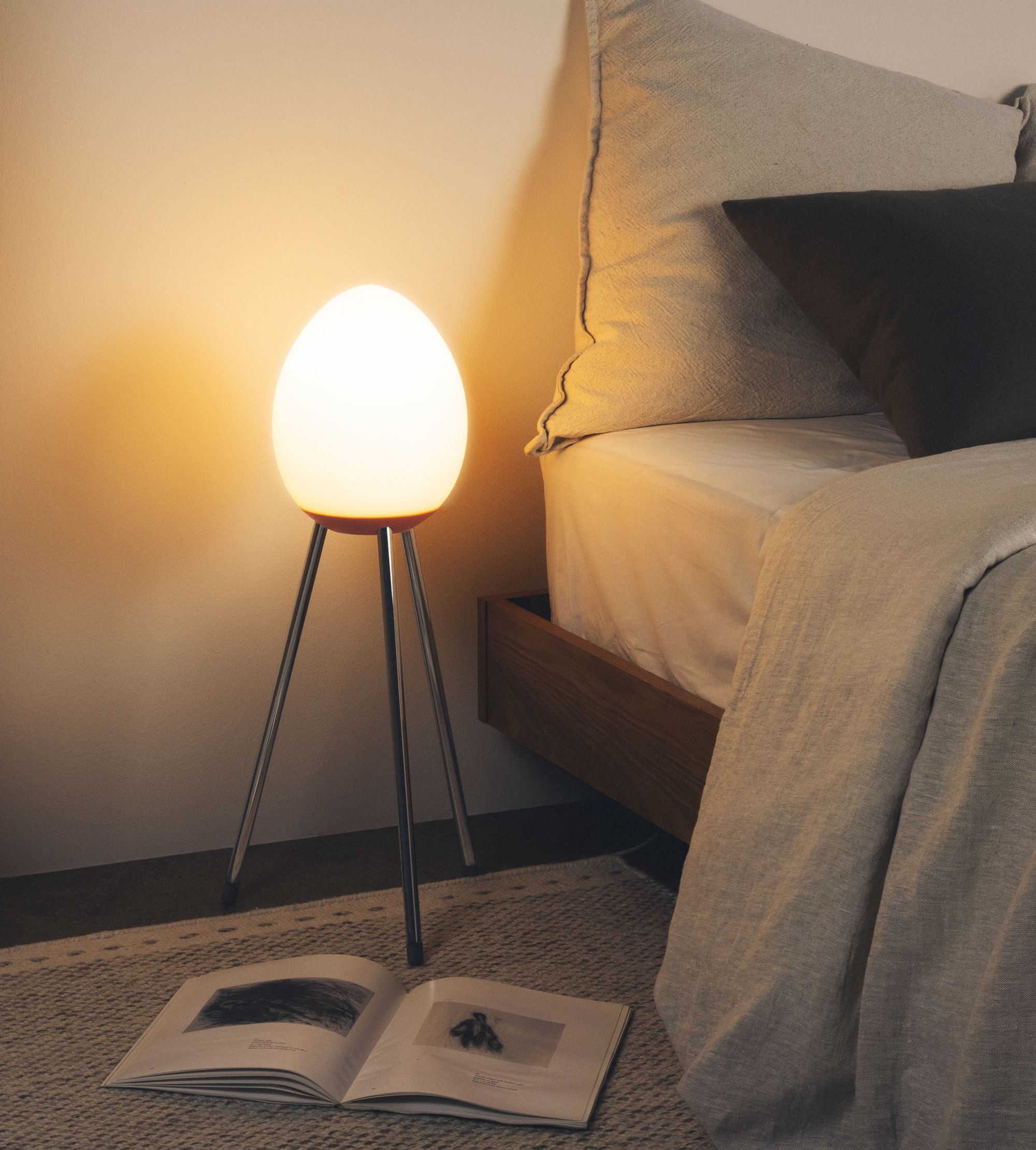 Baltra Table Light is the ideal accent piece for entryways and side tables that puts Kickie's ode to balance at the forefront.
Baltra Floor Light is a love letter to sculpture that makes a statement in any living space.
Baltra Tripod Light is a brand new form that brings both warmth and joy to any dark, unsuspecting corner.
We sat down with Kickie to learn more about the process of creating Baltra, her passion for color and the childhood that led her to create so many joyful designs.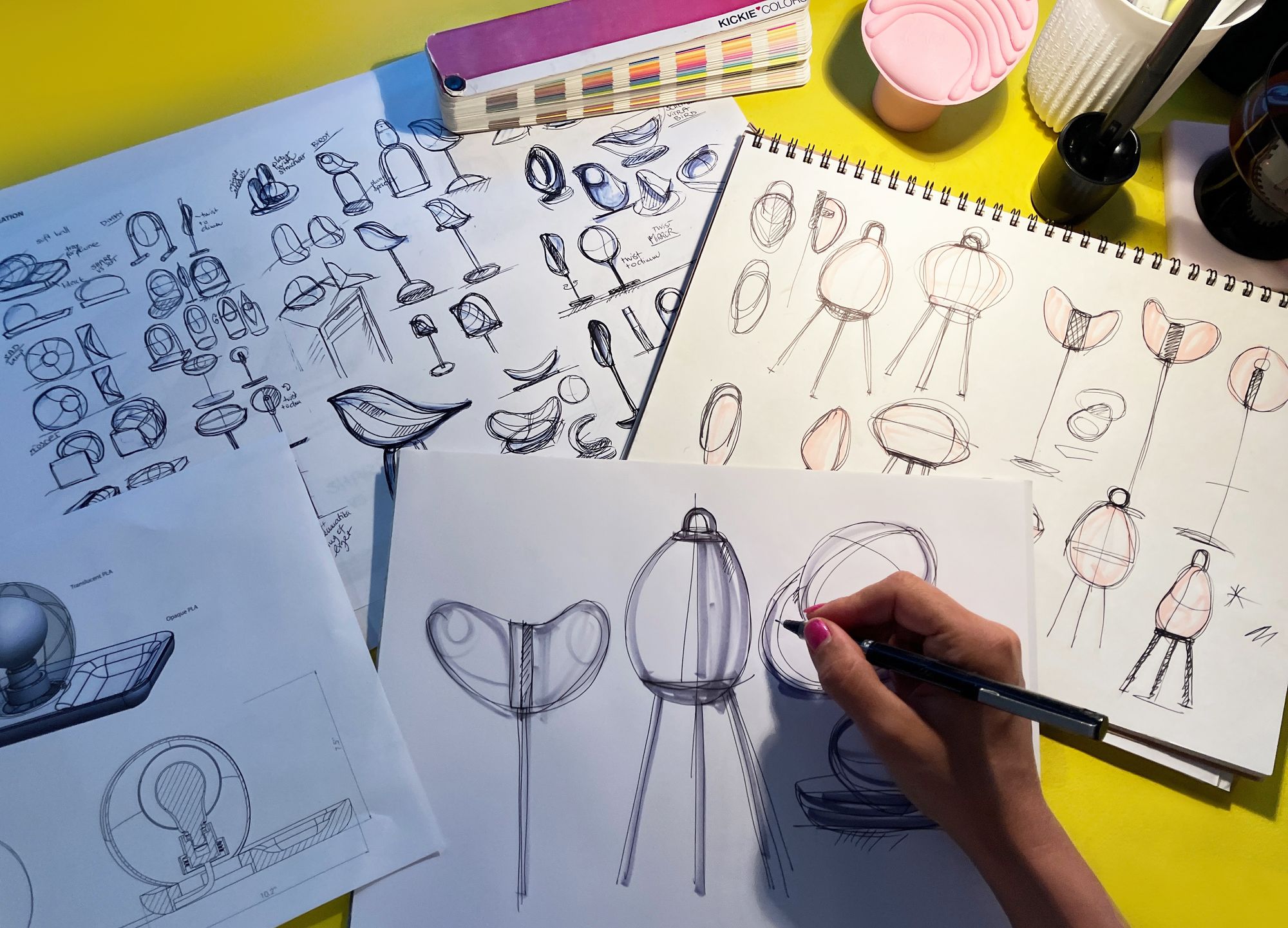 Gantri: Baltra features "egg-like" shapes. Where did that inspiration come from?
KC: It's been said that the egg is the "perfect shape." I loved the idea that while spheres roll away, an ovoid shape keeps us grounded. I wanted these lights to represent that feeling.
Gantri: What is your relationship with lighting?
KC: Lighting is so critical to our moods and our lives. I love the way accent lighting can create a sense of calm at home after a long day of city life.
Gantri: You describe yourself as a color lover - how does that play a role in your life?
KC: As a product designer, I believe color can make or break an object. Color is a strength that triggers an emotion and it can have different meanings depending on the culture you are coming from. I love to study color and implement it throughout my work and space.
Baltra Collection is available now starting at $198 in Carbon, Snow & Persimmon.