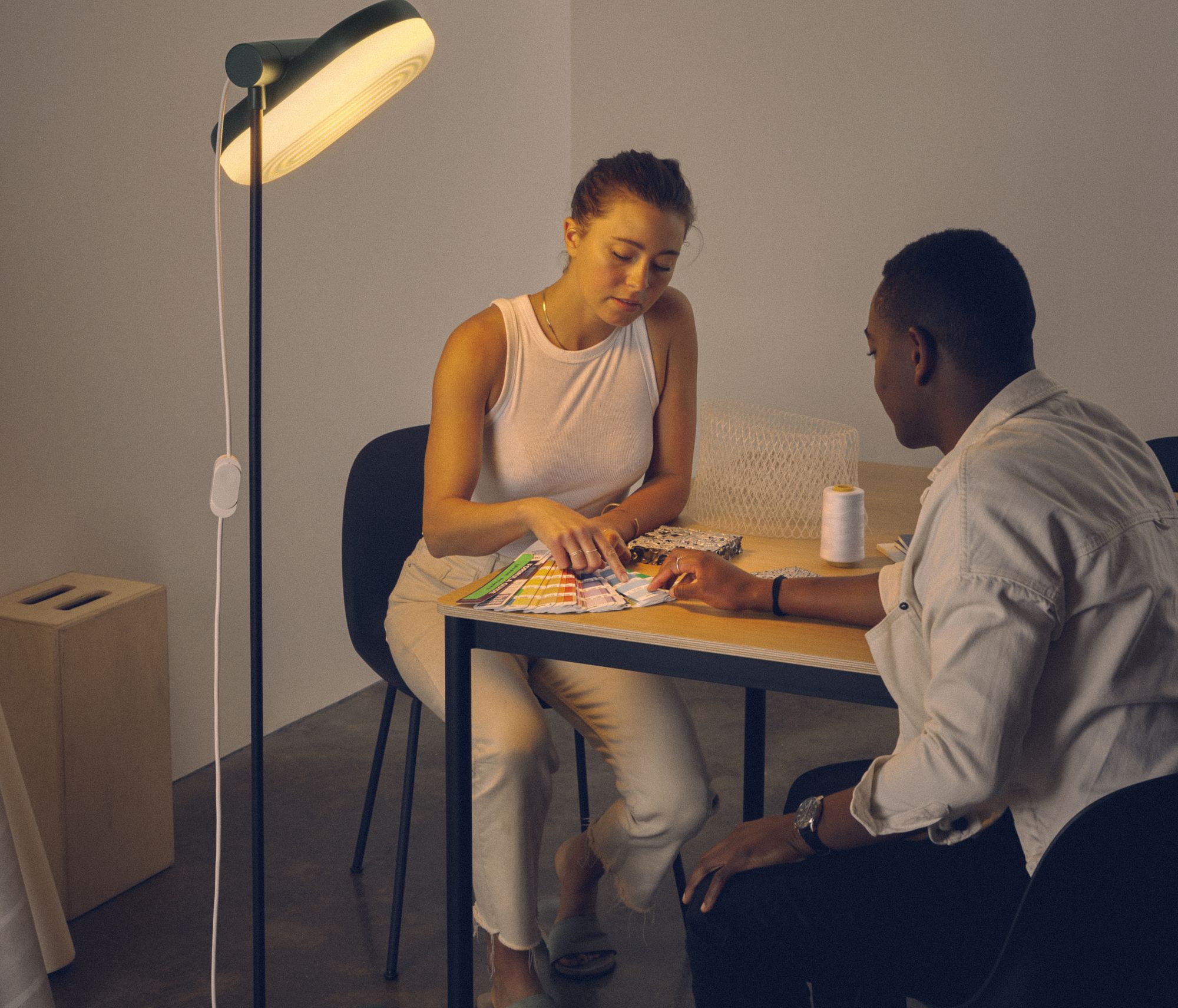 As a full-service design futures consultancy, PROWL has made it their mission to approach design with a focus on regeneration. Known for their dedication to materials, it's no surprise that PROWL celebrated Gantri's plant-based materials to create Focal Collection – a new generation of task lighting focused on utility.
After knowing each other for over a decade, it was almost inevitable that Baillie Mishler and Lauryn Menard would form their studio, PROWL. After navigating careers in and out of the furniture space, dabbling in consumer goods like performance footwear, and taking seats at every table from art direction to material strategy – the two came together with a singular question. How can we reorient our work to serve the future we want to see?

Both Lauryn & Baillie grew up having deep relationships with nature and have spent their friendship bonding over their shared concern for the earth's future. The women of PROWL believe that sustainability is not enough and their undying optimism for the future has led them to seek regeneration. By starting each project with its end-life in mind, they leverage responsible manufacturing and materials to create only what is needed. A recovered, more conscious world is the one they design for.
Focal Task Light is a prime partner for your work table to dive into projects like sketching and soldering jewelry.
Focal Wall Light can be placed almost anywhere and adjusted throughout the day to take you from your morning routine to your evening wind down.
Focal Floor Light is a statement for any space, ready when you need it.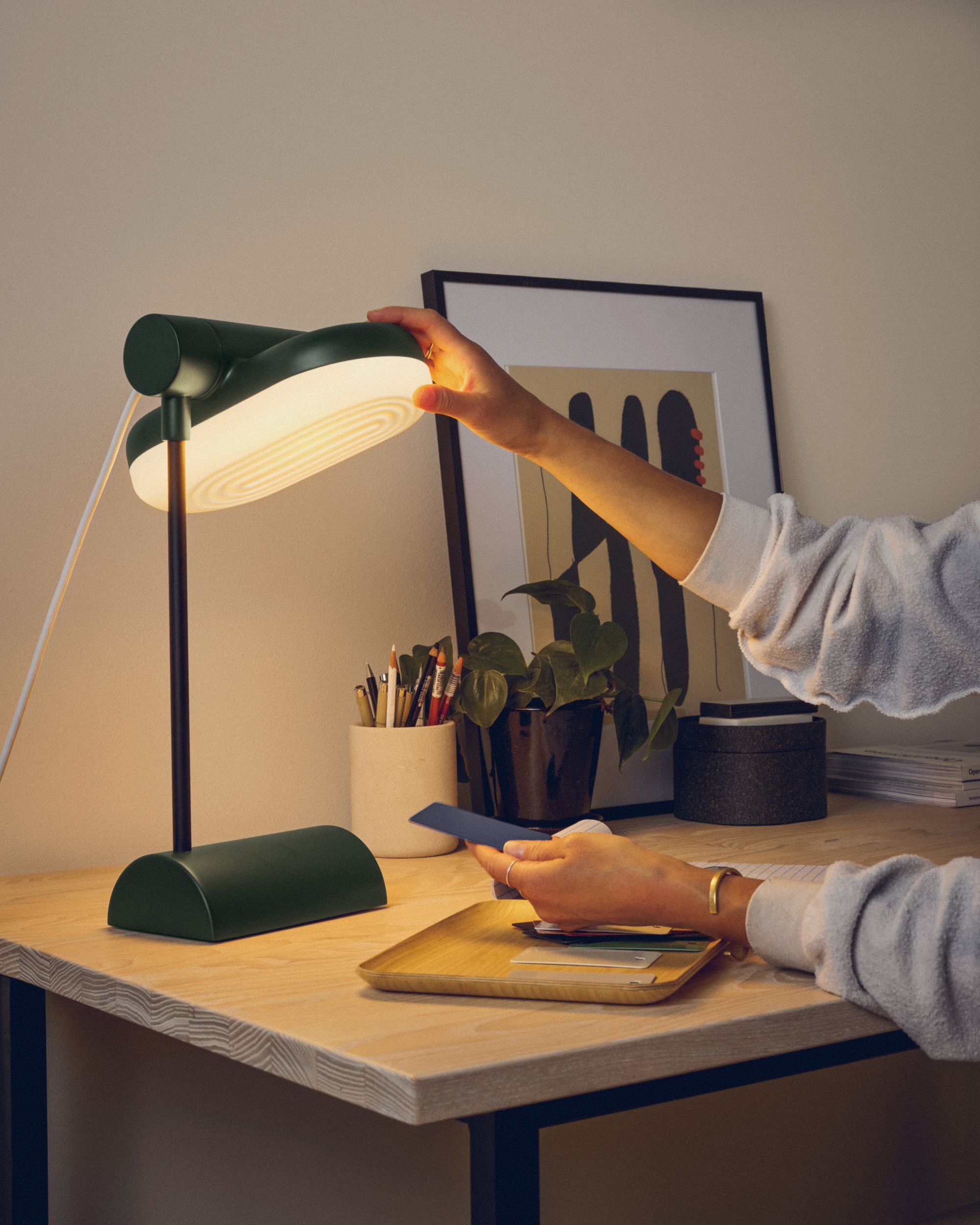 We talked to Baillie Mishler and Lauryn Menard, the faces behind PROWL, to discuss women in industrial design, the inspiration behind Focal and their undying optimism for our world.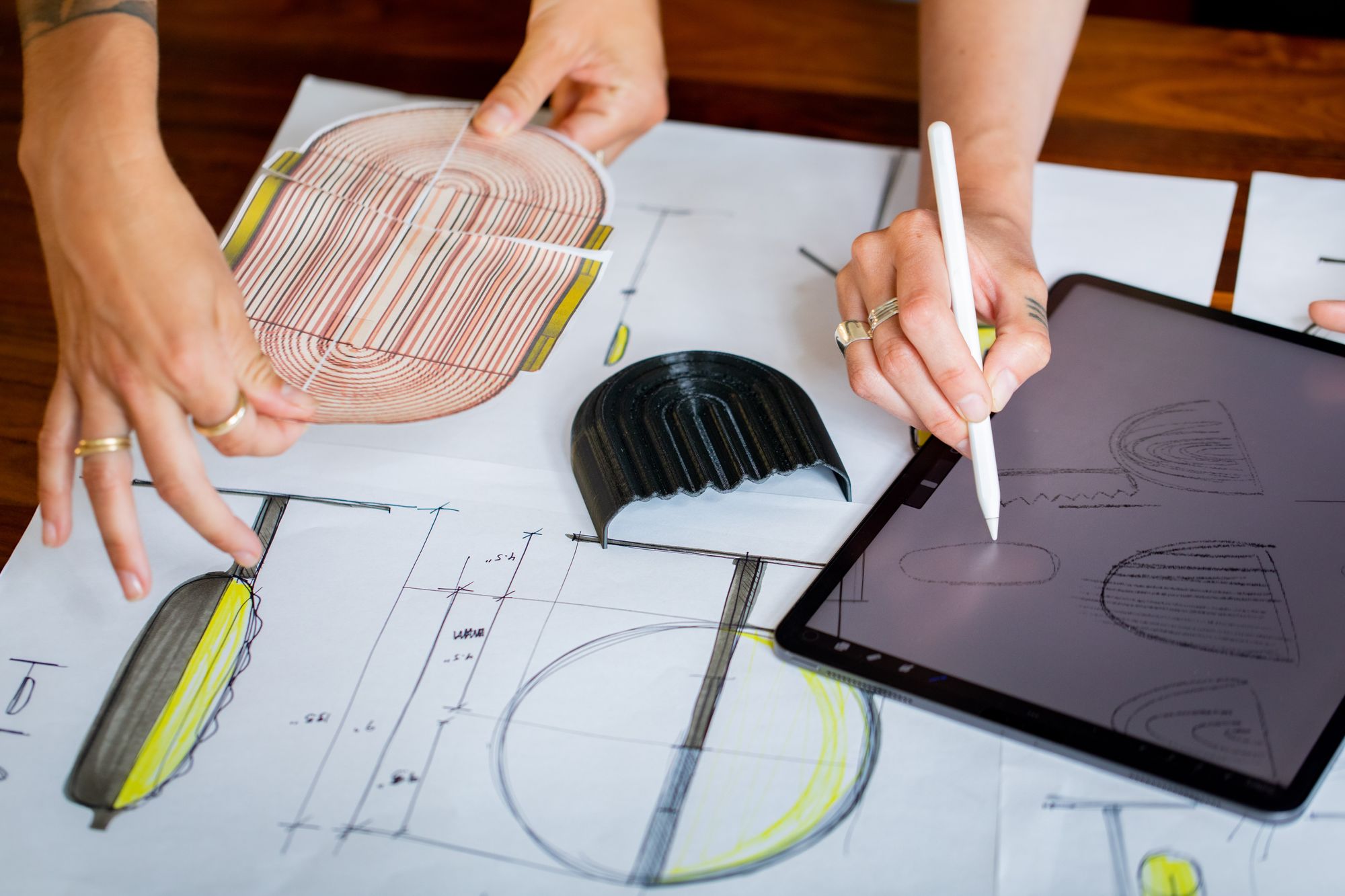 Gantri: Industrial Design is a male dominated industry. How do you navigate this field through a female lens?

LM: In this past we've had to quiet our femininity and try to keep up by being faster and more adrenaline driven. But now, as our own studio, we choose to lead by example by cultivating a team that's more inclusive by bringing in people who think differently instead of just trying to "design differently."
BM: We're fostering a community of women within this industry but we're also seeking balance and equality.
Gantri: Focal is really different from other task lights. How did that vision spark?
LM: We did this an exploration of  lights that you'd see in a dentist office or tattoo shop. We liked the control of those lights but we wanted to design FOCAL for surfaces – places creative projects would be made.
BM: We loved the idea of pulling in this light when you need it and then pushing it aside for more ambient lighting.
Gantri: You use the word "regenerative" more than "sustainable." Can you speak to that distinction?
BM: Sustainability is a great word but we're looking for a bigger one: regenerative. The earth can't sustain where we're at, we need recovery. It's not good enough for us to just barely get by, we want to make it better.
LM: Our mindset is based in optimism and we want to cater to the world's needs in a more responsible way.
Focal Collection is available now starting at $148 in Sand and Fog.