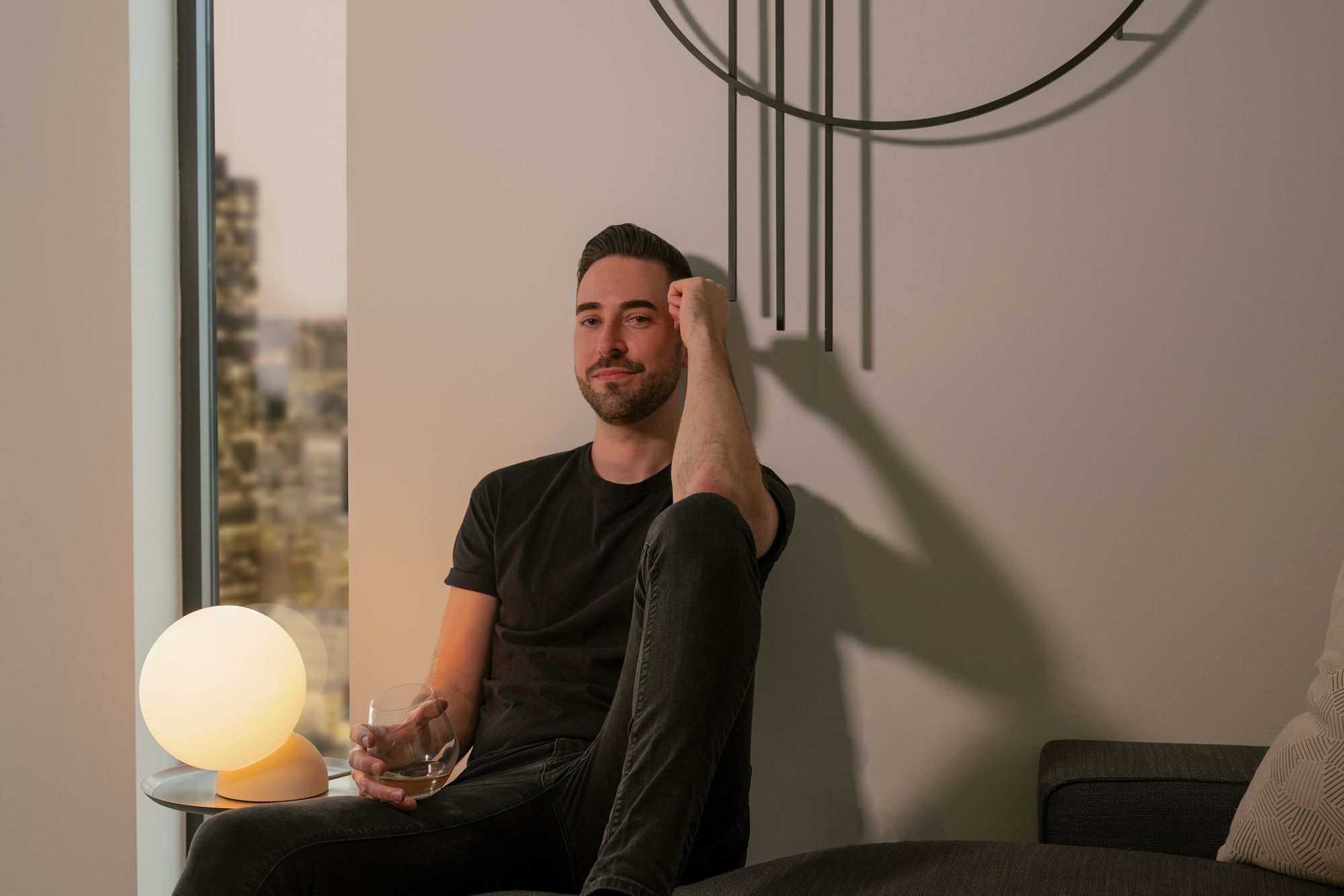 Welcome to Community Spotlight where we bring you stories from designers, artists, and creators who inspire us. Here you'll get a behind the scenes look at the creative lifestyles of some of our favorite people and the ways they're living at home with Gantri.
Today, we're chatting with Louis Filosa, the San Francisco based designer responsible for two of Gantri's best selling lights, Cantilever and PyraSphere. He walks us down memory lane, sharing tales of early days at Purdue, learning from drag queens in NYC, and what it means to believe that it's all possible.
When did you decide you wanted to be a designer?
Stepping out of my comfort zone was an essential part of finding my place in design. I went to Purdue thinking, "I'm going to do engineering because dad told me to." He's an engineer and raised me to be a problem solver so that was where my mind was at. He also recommended I study abroad so I jetted over to Florence for three months and took all these amazing fine art classes. Being somewhere new without any familiar faces, I was able to fall in love with something outside of what I was always told to do. A friend took me over to the industrial design department and that was it – it was the perfect combination of problem solving and art. I switched my major right then and there.
Who inspires you?
I mostly look up to drag queens and have for a long time. I kind of feel like when I moved to New York my masters degree was taught by drag queens. I was constantly in their shows and surrounded and enamored by them. The path they have carved is so inspiring – they take risks and have no problem pushing the boundaries. My top three in no particular order are Bianca Del Rio, Trixie Mattel, and Shea Couleé.
Have any designers made a real impact on you?
Industrial design as an industry is a very hetero-normative. Because of that, I typically end up looking at fashion. I'll never forget when Christian Siriano won Project Runway. I had just graduated and I was like, "Who the hell is this guy?"
I was still getting more comfortable with being queer so seeing someone like him on TV who was able to create these masterpieces was a real signal to me like –  this is possible."
Acceptance is possible. Winning is possible. Showing your creativity is possible. I'm trying to take that same spirit and apply it to the Industrial Design industry.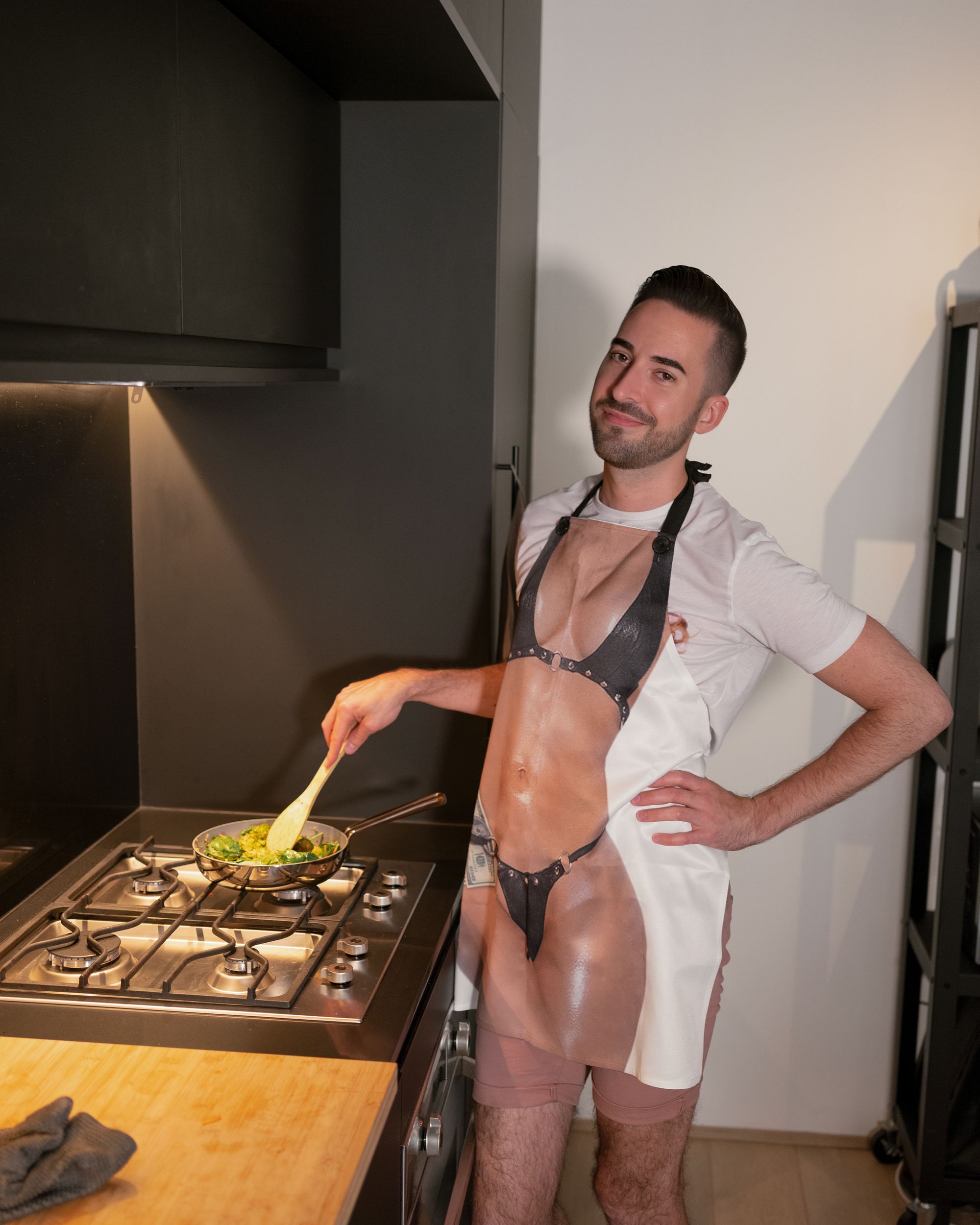 What is it like to work in a space where you don't often see yourself represented?
At first, I was very careful since I didn't really know how "gay" I could be. There's so much hetero-male energy that it's tough to feel safe, accepted and respected. But now, it's a completely different story. I'm energized and see it all as an opportunity to show up, represent, and break down that boundary. I'm no longer afraid to be myself, present my ideas, and bring a mix of masculine and feminine energy to whatever product I'm designing.
Any moments come to mind where you were able to push a boundary professionally?
Since industrial design is so dominated by men, when I was head of ID at Karim Rashid's studio, I had a team made up of strong, smart, and incredibly talented women. As a leader, it's important to acknowledge the truths around you, and address them with real change. And now, the leader of ID on that team was one of my teammates, Lyn and from what I can tell she is doing an amazing job.
What does it mean to you to truly be yourself within your industry?
I think it's about giving zero f*cks about what school or people tell you to be, and finding your own identity. There's plenty of designers out there, so what are you all about? But most importantly, how can your unique perspective bring something new and exciting to the world?
You've worked with some many designers and brands like Karim Rashid, Marcel Wanders, CB2, and more. Any moments or projects that were especially impactful?
I think the most important project I've ever worked on was at AvroKO and I was tasked with designing a desk for an ADA compliance room at a hotel. The rooms were so tiny that the only way to make it accessible was to design a desk that folded into the wall. I was super proud of it so I took it to CB2 and they ended up going for it. It's one of those design lessons, if you design for the extremes, it will work for everyone. It was particularly impactful for me because I grew up with a disabled sister and I always wanted to create things for people that really need design.
That's so personal. Were you always interested in lighting, too?
I was always really interested in lighting because it just has so much more drama and I love drama. I also love that lighting is typically the first thing you notice when you walk in a room.
What made me want to work with Gantri was the 3D printing aspect of it. No one was doing that. That was a new spin, a new technological spin. Using sustainable materials to create products on-demand was such a selling point for me. I love that Gantri was pushing the boundaries of manufacturing, and moving design in that direction is such an important step for the industry.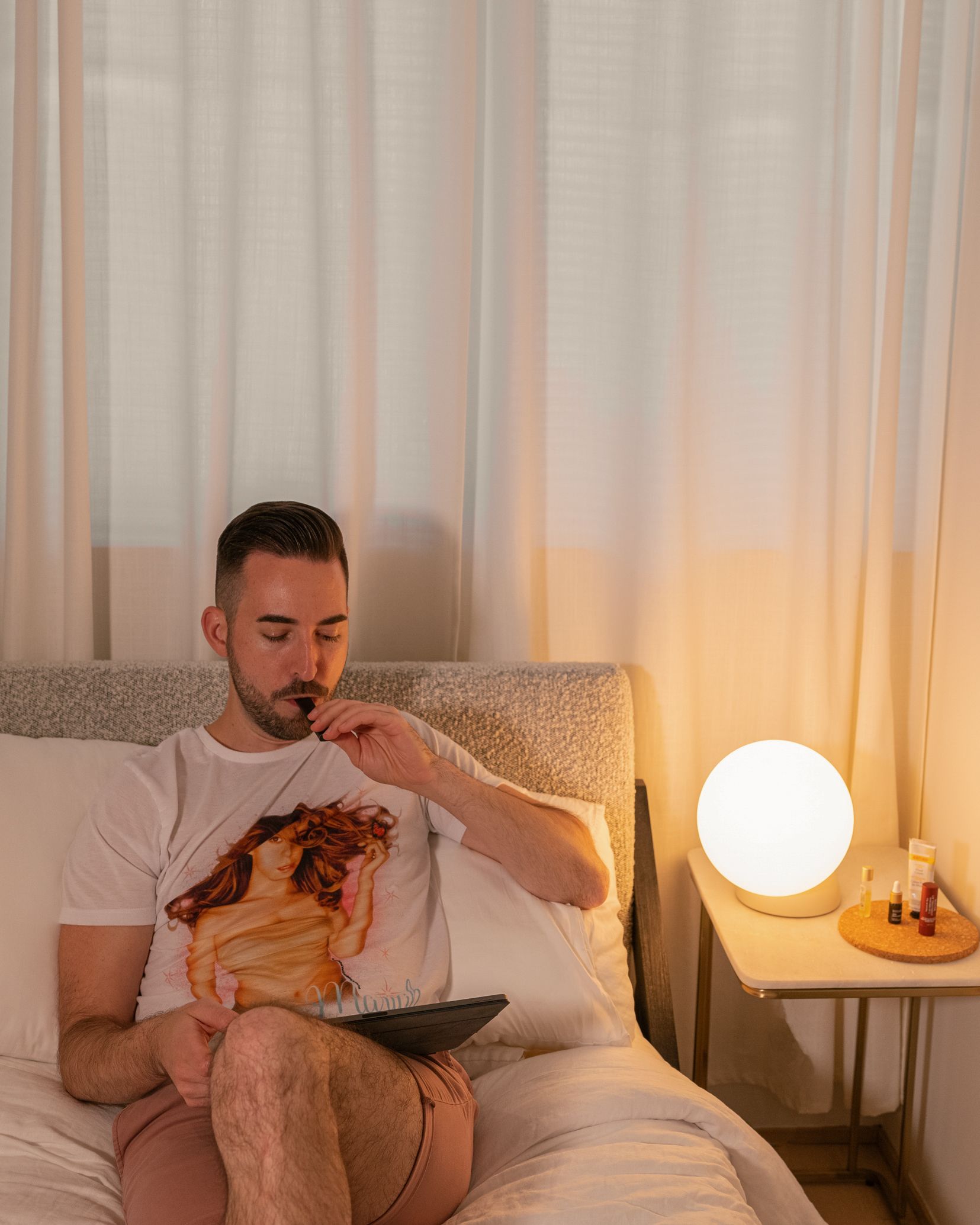 Your lighting designs are a big fan favorite among the Gantri community and Cantilever is even stocked at the MoMA design store. What has that experience been like?
It's been amazing. I'm still shocked it's in MoMA. Getting products in their shop is really hard so when that happened I was ecstatic. That definitely was a goal I had written down in a notebook and to have that checked off was just incredible and definitely validated my journey. Overall, I've just been so happy to see the success this project has had and to see the lights in so many different people's homes has been so exciting.
Any tips for placing the lights? Where do you envision them?
Cantilever is great for the bedside, I actually have mine on my nightstand. I set Cantilever at a slight dim with my iPad and my vape pen in hand as my nighttime routine. You can get a super soft glow on it so it's perfect for winding down. PyraSphere should be put somewhere it can really stand out and make a statement. Put it in your entryway, on a credenza – mine is on my TV console. It's definitely meant to be seen.

If you're interested in seeing more from Louis, you can check out his designs here and follow @louisfilosa on Instagram.