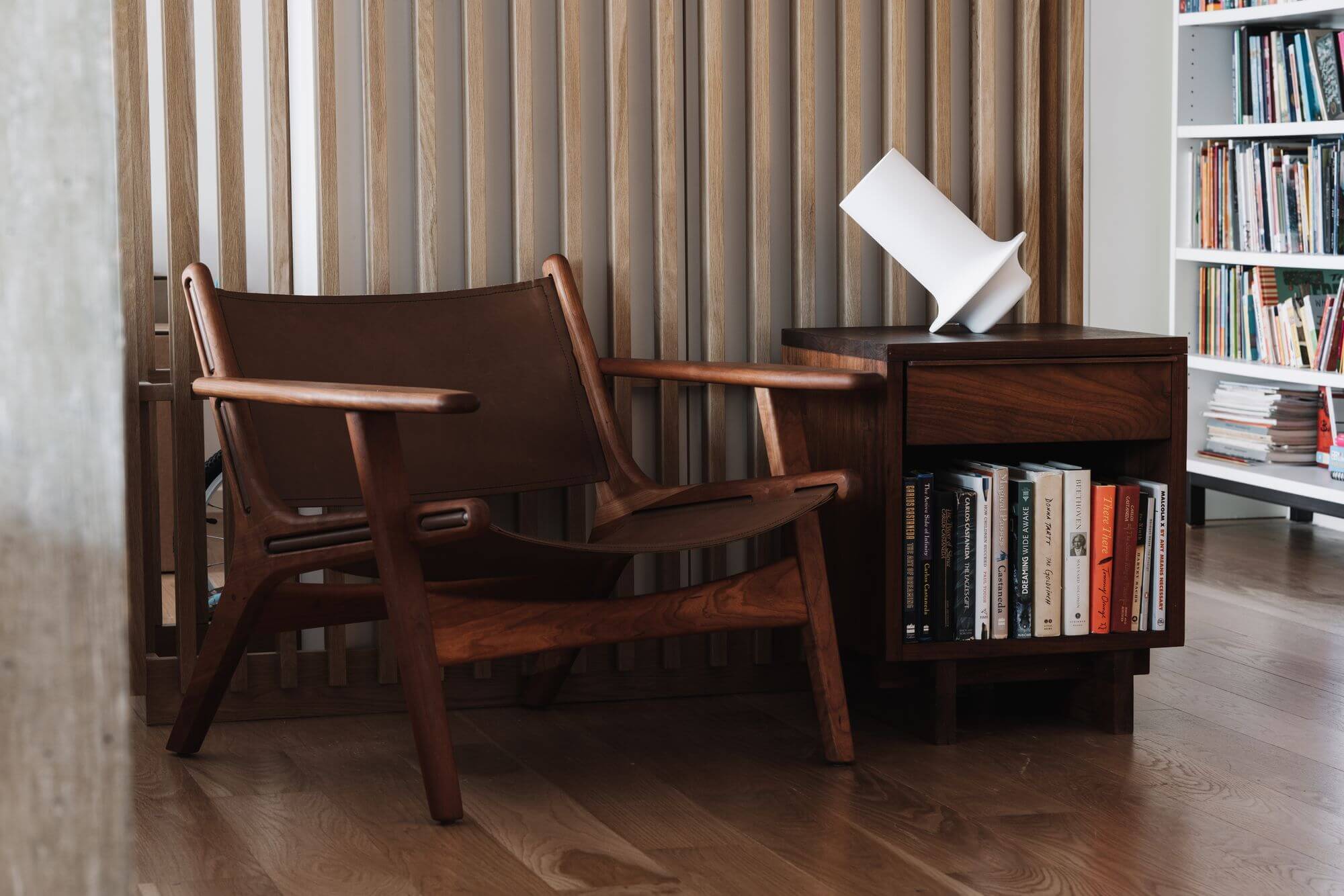 With all the options available to shoppers today, it can be difficult to determine which light is right for you. Though you might leave lighting as your final decor consideration, the right lighting can improve your mood, making the designs you choose some of the most important pieces in your home. Arguably the best way to add light to your home without overspending on architectural, built-in lighting is through accent lighting.
Gantri offers accent lights in the form of Floor, Table and Wall Lights made with sustainable materials for any surface in your home that will look beautiful, perform perfectly, and have minimal impact on both the environment and your wallet. Follow below for more information on which accent light suits each space in your home.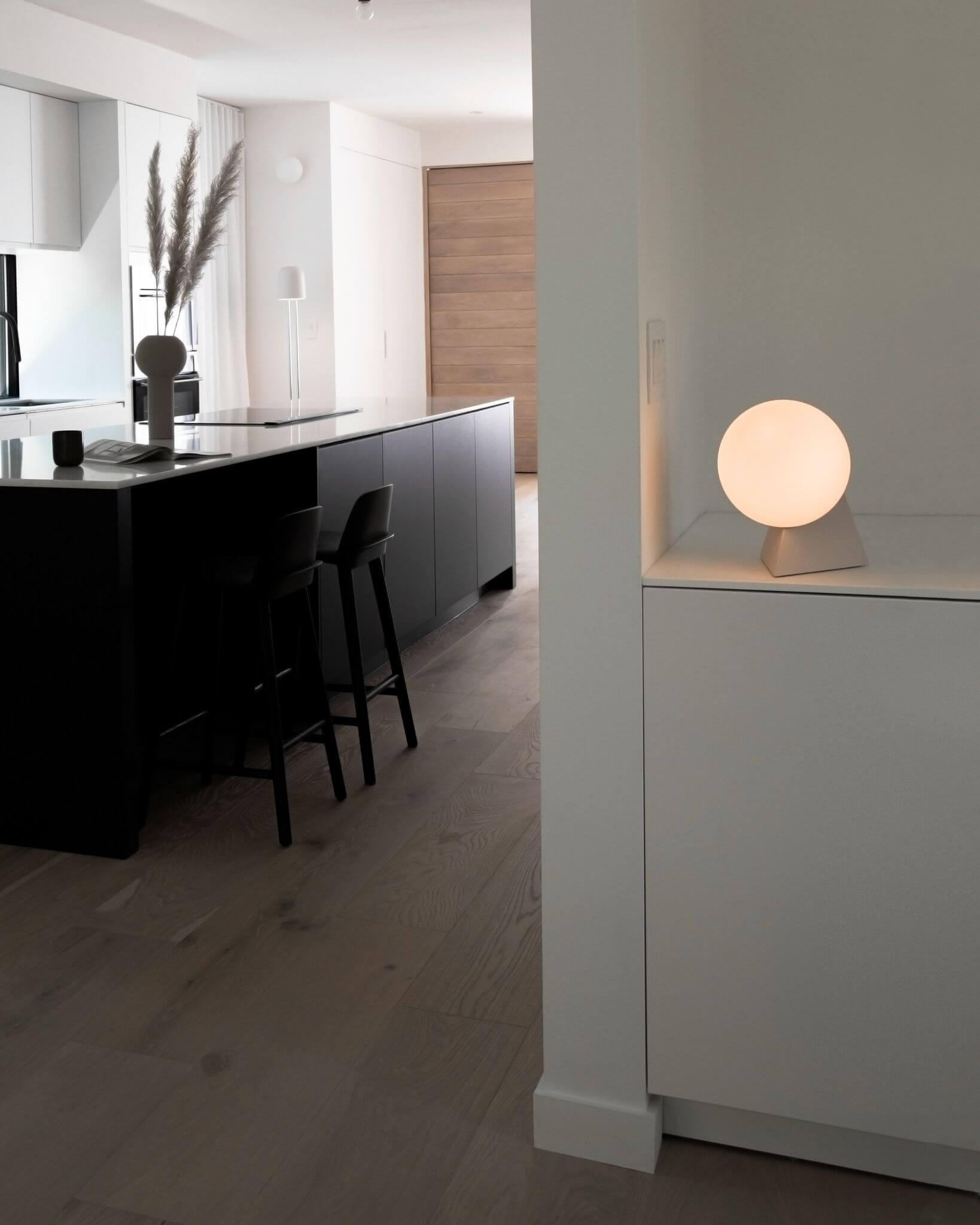 Why accent lighting?
Task and display lighting
While accent lighting is most typically used to illuminate a certain object or area to emphasize its importance or use, it can also bring drama by creating a spotlight effect or a soft halo. This is a great way to place emphasis on special art pieces or architectural elements you love. You can add a Table Light to your bookshelf to subtly point out awards or small sculptures or tilt a Floor Light at the perfect angle to curl up with your favorite book in your reading nook.
You can also use accent lighting to leave some objects in the dark, like that plant on the shelf that has seen better days or the flaw in the molding you have yet to fix. Accent lighting offers the opportunity to change a space and its mood without built-in overhead lighting, bringing attention to beloved elements while casting it away from those that are considered less significant.
Illusion lighting
Accent lights can just as easily be used to create illusions of space and separation. Use accent lights (Floor Lights and Table Lights) to zone a freeform or open space without creating harsh lines or interrupting the flow and function of the space. If your living room doubles as an entertainment area and a workspace, placing a Floor Light near your couch on one side of the room and a Table Light atop the desk on the other side will create two specific zones, each illuminated by their own circle of light. You can strategically place accent lights around your home to draw the eye upward with Wall Lights or to bounce light around the room and make it feel bigger. Placing an accent light by a mirror will achieve this effect without changing too much of your decor.
The issue with traditional accent lighting
Though the colors, styles, materials, softness of light and locations of accent lighting all work together to create the perfect ambience for each room of your home, accent lights often come and go with the changing tide of interior trends. Accent lights are frequently the first elements to be discarded when making the move to a new apartment or buying a new house due to their easily broken shades and period-specific designs. Our approach to creating unique, made to order lights protects you from the pitfalls presented by traditional lighting design. With our Gantri Plant Polymers and 3D printing process,  we are able to offer contemporary and streamlined pieces with timeless aesthetics that will transition with you from home to home and from style to style.
How to use accent lights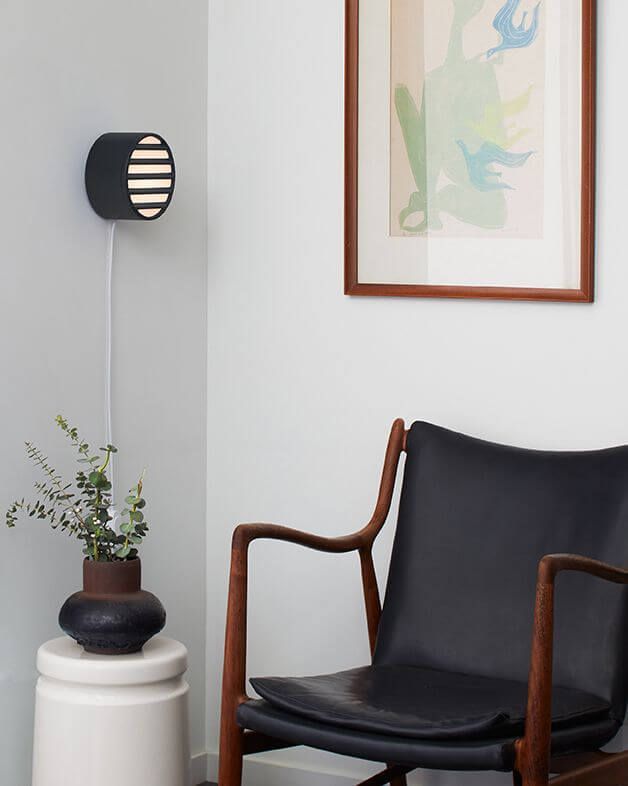 Wall Lights
Wall Lights are controlled by their own switch rather than a switch set into the wall. Once made for candles and torches instead of electric bulbs and set into niches carved away from the wall, Wall Lights are unique amongst accent lights for their almost-architectural function. Wall Lights can add light to any part of a room in which it is lacking to help make the entire room feel bigger.
For small apartments, consider adding a Wall Light that faces outward like the Signal Wall Light across from a mirror. Designers commonly use this trick to visually expand a tiny bathroom or cramped guest bedroom. Consider mounting the Gio Wall Light on either side of your bed to free up space on your nightstands. Available in colors like Sedona and Stone, the Gio offers a contemporary spin on '70s Italian lighting design, making it the perfect choice for both retro-inspired and contemporary homes.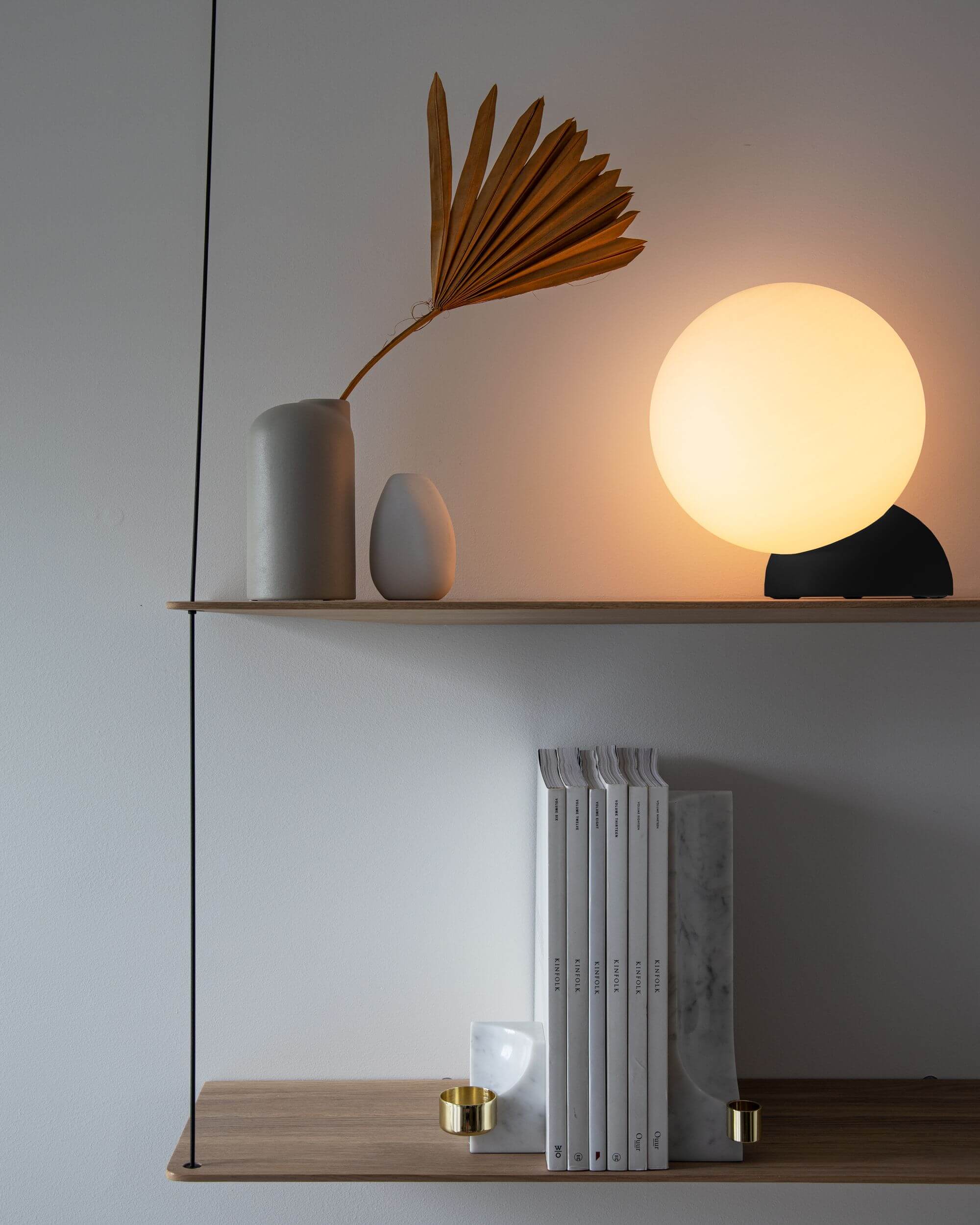 Table Lights
As self-explanatory as they sound, Table Lights are those that sit upon a desk, end table, or nightstand to offer those that sit or stand near them light by which to read, craft or write; they are perfect next to a television, within a bookshelf, or on a vanity or bar cart. Depending on the bulbs and shades chosen, Table Lights can either provide a soft light that offers ambiance or a bright light that illuminates your desk while working. Table Lights are often used as Task Lights as well, placed on desks or work tables for reading, writing or drafting, in addition to their display function.
For a truly special Table Light designed as a tribute to those brilliant minds that disrupted the design world during the Great Depression, whose dreams helped the people recover, consider the Dulce Table Light, created by award winning Swiss designer Filippo Mambretti. Available in three pastel shades, the Streamline Moderne-inspired minimalist Desk Lamp echoes the aesthetic of 20th century designs while still managing to offer an entirely new silhouette at a much more affordable price. Place the Dulce Table Light atop your entryway credenza for a soft light to read your mail.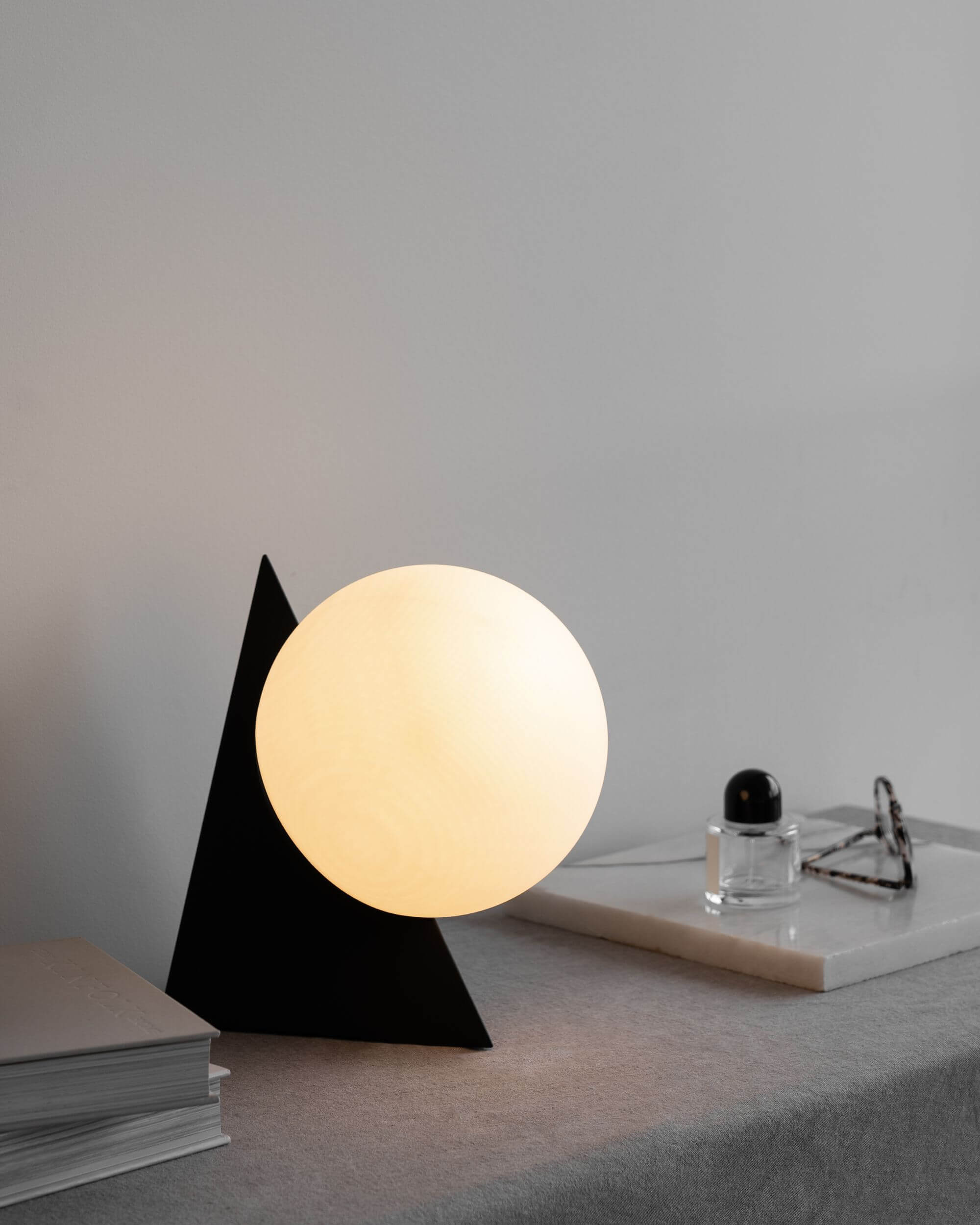 For your workspace, consider the PyraSphere Table Light, designed by Louis Filosa, an industrial designer "living and practicing in San Francisco who believes in designing without boundaries." A frosted moon-like sphere atop a pyramidal base, the PyraSphere Table Light evokes timeless styles while providing a wholly contemporary shape and color scheme.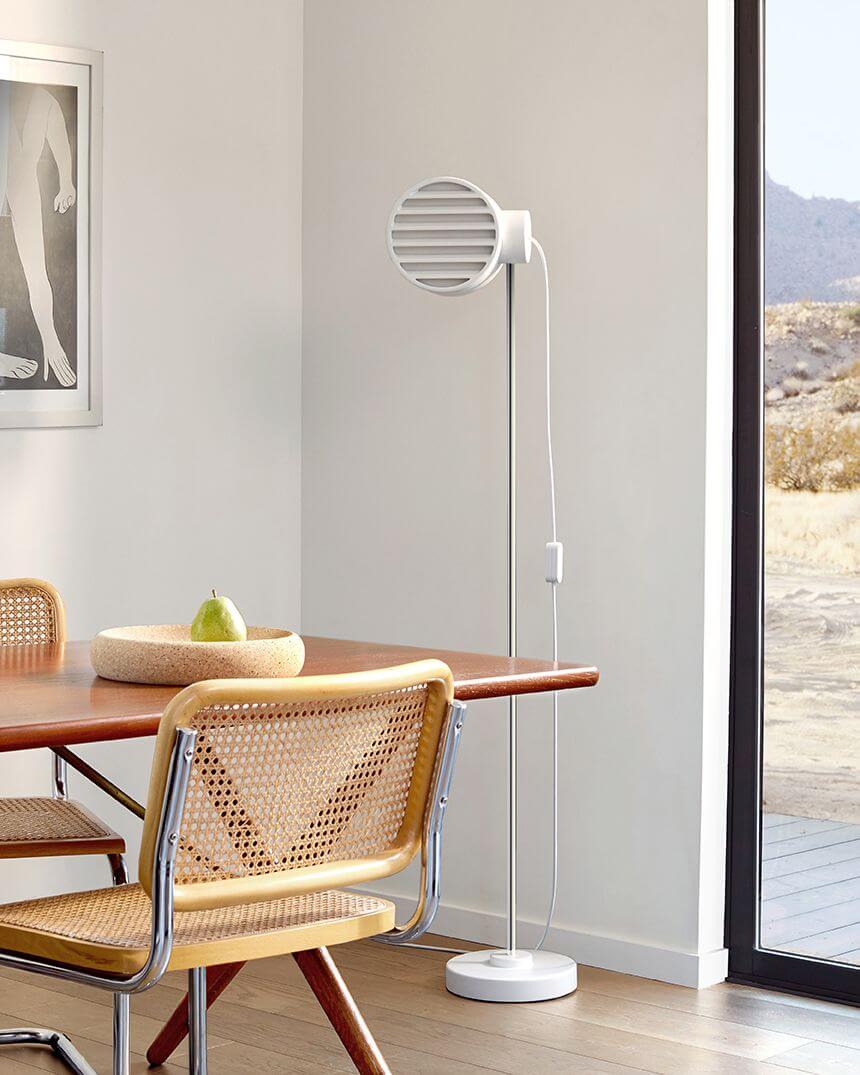 Floor Lights
Floor Lights offer much the same type of light as do Table Lights for much the same type of activity, without taking up space on functional surfaces. However, Floor Lights are more commonly used in communal spaces and are perfect for a game of cards with friends in your living room or an early morning cup of coffee on the sofa with your favorite magazine. Due to their adjustable height and direction, Floor Lights offer semi-overhead light that cannot be achieved with Table Lights. Try Ammunition's Signal Floor Light by your kitchen table to illuminate late-night dinners.